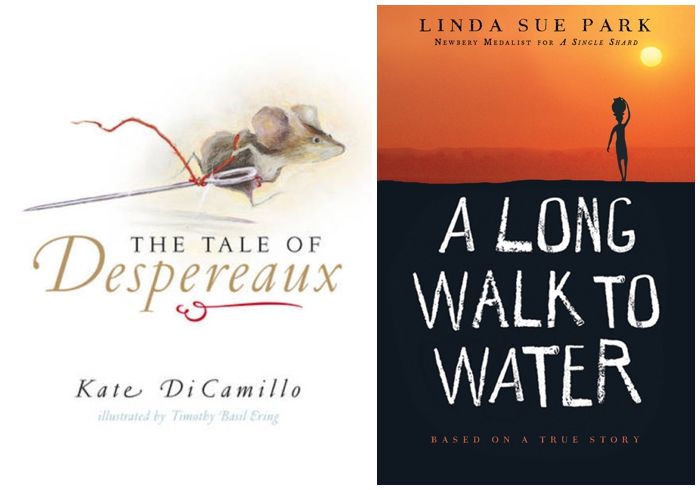 I read two books in February - both children's literature. I'm going to stop apologizing, and you should start taking notes about what your kids should read.
A teacher at school to find out that I had never read
The Tale of Despereaux
by Kate DiCamillo. BFF Erica was also totally shocked! They both told me they loved reading it aloud to their students, and after finishing it, I can totally see why. It'd be a great bedtime story for elementary school kids as DiCamillo writes in ways that charm and engage the listener. When she pauses to tell you something in the story, she stops and says, "Dear reader," and it's so very charming. Despereaux is the sweetest brave little mouse you will ever meet. And I'm not totally crazy about stories with animal protagonists, but I loved it!
A Long Walk to Water
is the story of two youngsters in the South Sudan - one today and one "Lost Boy." I think because I'm familiar with stories like
A Long Way Gone
, I didn't find it as surprising as some other teachers who read it. We used it for our sixth grade literature circles around "Courageous Characters," and it's perfect for that. It is also very accessible social justice literature that easily expands world view for students. I like thoughtful literature choices, and this one is certainly thoughtful. I'm glad it wandered into our classroom libraries because we are having a grand time working it into classrooms.