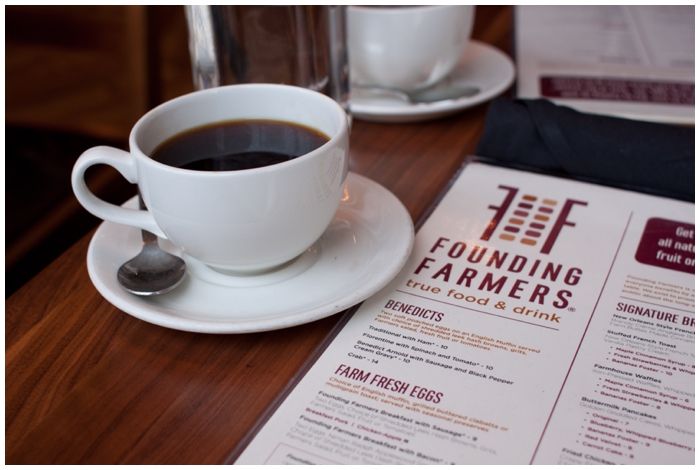 Kip and I flew out east to spend the first weekend of Spring Break with some of my favorite people in some of my favorite cities. (You may have already seen some of the photos on Rachel's
blog
!). We started out our trip in DC. For some unknown reason, it was much cheaper to fly to DC on Friday night than direct into Philadelphia.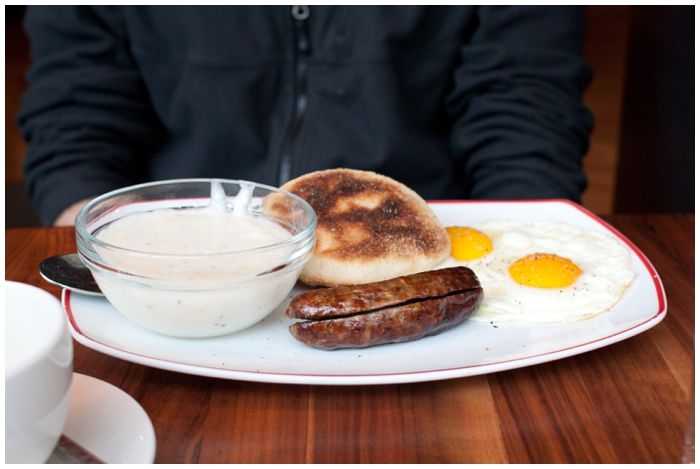 I love all things DC after living there in 2006 and in NoVA from 2009-2011. Kip had been before but only as a little kid and for 24 hours or so a few years ago. He was amazed as I navigated city streets and the Metro. We stayed near the White House, and we took a taxi out into Georgetown to eat at my favorite restaurant, Tackle Box. If you've been reading the blog for long, you've seen a
million photos
from there already OR I made you go. Without question, my hypothetical "last meal" would be from Tackle Box. The fried shrimp is just that amazing! Kip had the fried catfish and declared it, "actually pretty good." We sat right in two of my favorite seats at the window so we could watch all the people of Georgetown wandering by in front of us.
After dinner we wandered down to the waterfront for some beers at Farmers, Fishers, Bakers. Like Tackle Box, I had been before (
with my mom
) and another occasion or two that I can't remember. They had flooding and completely redid the restaurant, and I loved the new feel. We didn't eat cupcakes or Pinkberry (the shame!), but we did have a great time in Georgetown on Friday night. It was our date night of the trip, just the two of us, enjoying my second favorite city.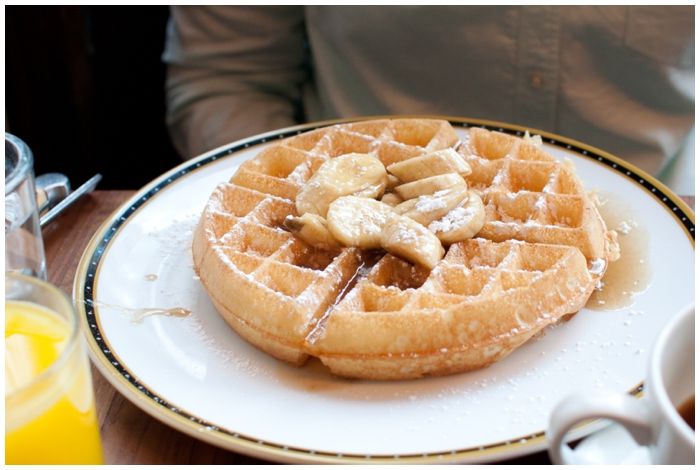 Right before we left, I thought to call ahead for a brunch reservation. Our train left at 11:30 on Saturday morning, and I needed a brunch spot that was
just right
. Tasty, close to the hotel, and easy to squeeze in a delicious meal before we went to Union Station. Founding Farmers (sister restaurant to the one the night before!) was absolutely perfect. My friend Erin recommended it, and while I've eaten there several times with many
girlfriends
(and my mom!) in DC, I had never been for brunch.
I secured the only available reservation at 8:45 am. It was empty when we arrived and PACKED with a long wait when we left. Kip's breakfast was all things good and local, though he tells me the grits were not homemade and not any good. My waffle was lighter than air and sweetened up with bananas foster on top. We sat right by a window and enjoyed a couple of cups of coffee with our breakfasts.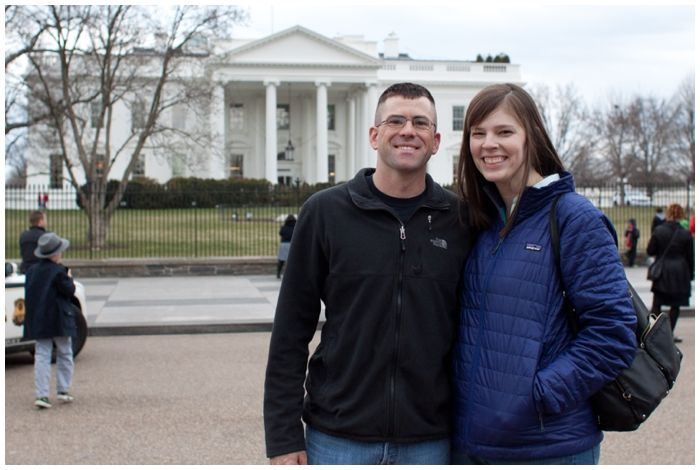 From Founding Farmers we walked to the White House. We also saw the Capitol and the Washington Monument from a distance, but those were the only sites we had time for during our 16 hours in Washington D.C. We didn't really have time to see the friends and faces I love there, but I loved getting to share a little sample of what my life was like with Kip.
Turns out it's not that different from life here - good food, fun familiar places, and quality time together.