Rachel & Sol live very close to my great uncle and aunt, Ted and Kathi. Kip and I planned to spend much of Sunday with them, and we started the day together at their house. Their house was a respite often when I lived in Virginia, and I loved driving up to visit. And read! I finished a lot of books while relaxing with Ted and Kathi.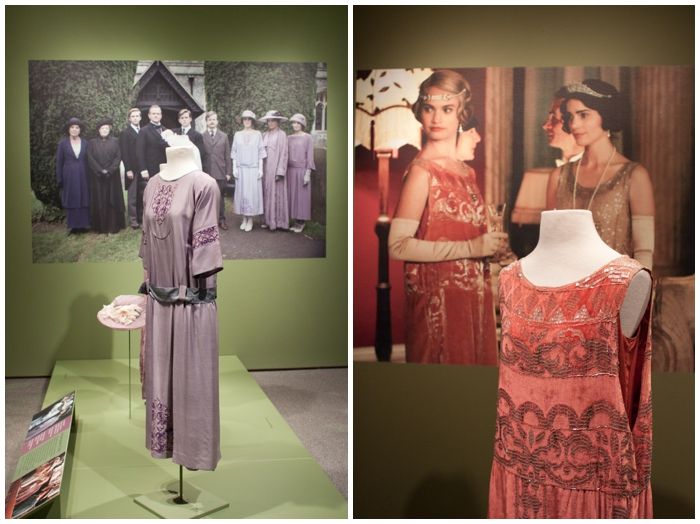 Kip, Ted, Kathi, and I went to lunch at the Greenville Country Club in Delaware, and we enjoyed a long leisurely lunch before heading to Winterthur to see
the costumes of Downton Abbey
. The exhibit featured many of the real life costumes, clever quotes and clips from the episodes and comparisons to estate life in the United States at homes like Winterthur.
Rachel was able to come and meet us while the boys napped, and we discussed our favorite dresses at length. As Kathi points out though, none of these period dresses have a lot of shape to them. Kuddos to the actresses on Downton Abbey for making them look so good. We also enjoyed learning that the actresses wear outfits repeatedly through the season, not just one time for the most part. It's part of their wardrobe for the distinct time period of the season.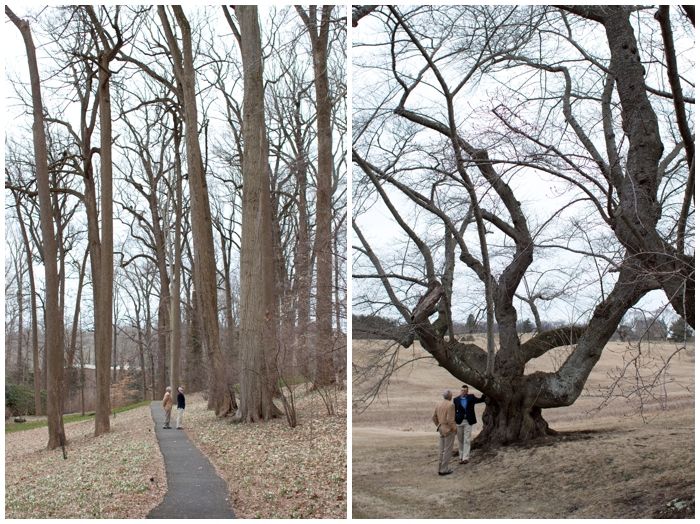 It was certainly not a warm day, but we had more work to do...in the gardens! Uncle Ted works as a guide in the gardens, and he was certainly glad to show off all that Winterthur has to offer. Kip was happy to check out the trees as well - he really never gets tired of talking about trees!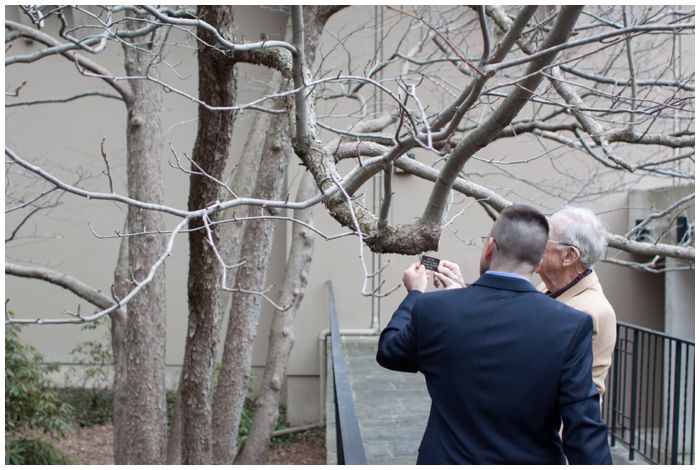 Most of the time they both recognized the tree, but occasionally they had to stop and check a tag just to be sure. Winterthur has over 50 different tree species, and we walked through the gardens instead of taking the tram to see as many as possible.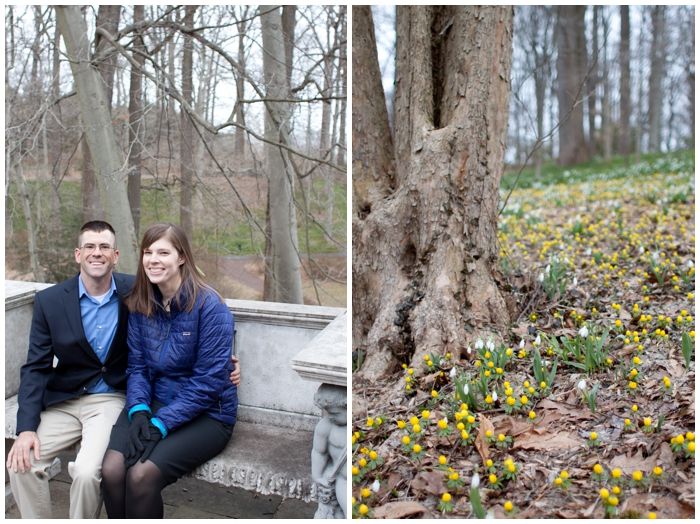 There were only a few signs of spring, but the March Bank in the garden was covered in sweet little yellow and white blossoms. A welcome sign of good things to come, especially as it was only in the the 40s while Kip, Ted and I walked through the gardens.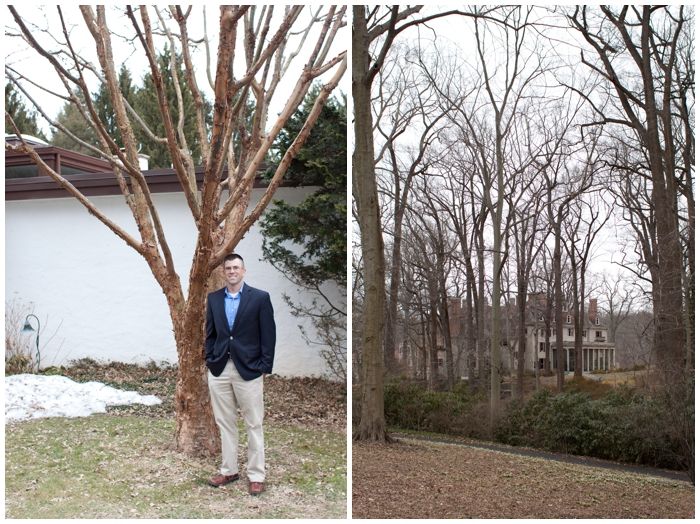 Kip had me take photos of many different trees so he could show the guys back at work. He said this paperbark maple in front of Ted & Kathi's was the biggest he had ever seen. After we spent the morning and afternoon with my family, we took the windy roads back to Rachel's across the state line for an evening of dinner, macaron making and a few hands of Spades. It was a good day - I have marvelous family & family, and I love sharing them with Kip.