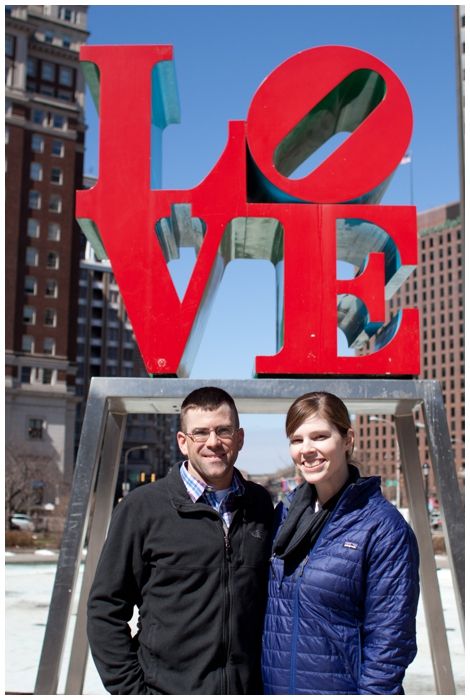 We went to Philly pretty much to take pictures by this statue. Well, that was my plan and Rachel's plan and pretty much the boys (all five of them) went along with us. We sweetened the deal by eating at Reading Terminal Market which specializes in all things delicious, especially meat.

It wasn't crowded when we arrived early in the day, so we made a lap looking for our best options. I think everyone was hungry, so the (little) boys were squirmy. We made quick choices and passed up Philly Cheese Steaks for sandwiches from Tommy DiNic's. Still featuring great Philadelphia hoagie bread and sharp provolone like all the best Philly sandwiches do. (See also
Taylor Gourmet
.)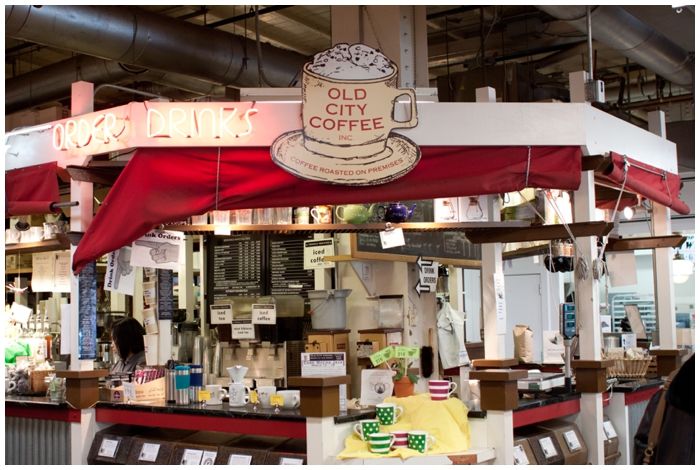 My favorite souvenirs usually taste delicious or are food related. When Mom and I went to Reading Terminal Market together in 2010, we bought coffee for other people. This time I bought it for myself - and a mug too! I also grabbed a couple of bags of delicious
granola
to take home too for me and my mama. Mine's already gone.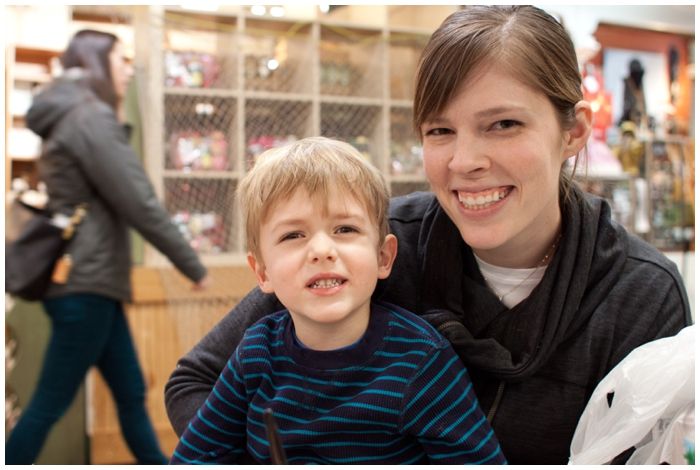 This is my little buddy, Finley. Shortly after taking this photo with me, he walked right over to Kip and asked for a lick of his ice cream cone. Apparently, Kip is also his buddy.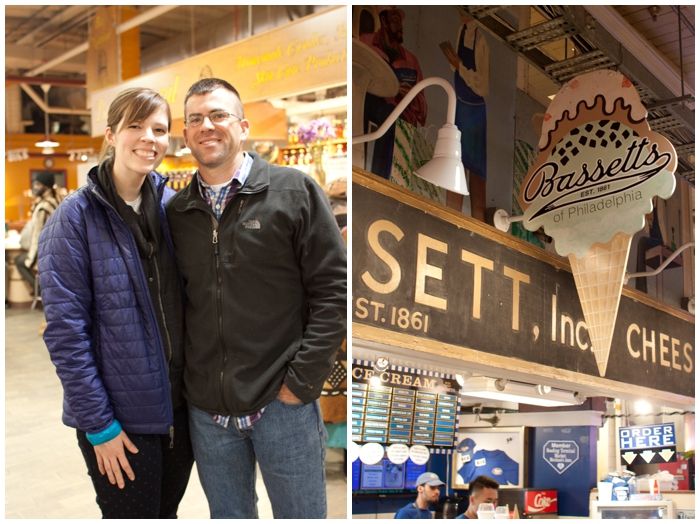 We really
did
have the
best
time on this trip. We really
do
think it's fun to hang out together. We also like to eat dessert and had ice cream at Bassetts at Reading Terminal. I sampled and then had a small cup of the WHYY Experience. YES, that IS an ice cream named after an NPR Station. The very station that is home of Fresh Air and Terry Gross.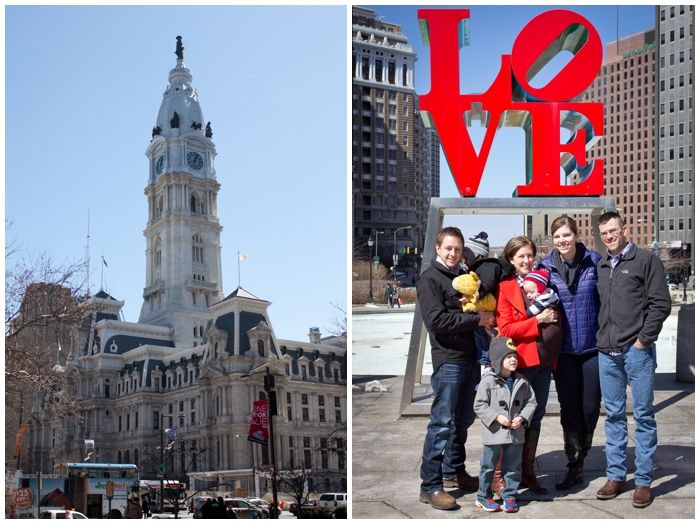 After a freak snowman on St. Patrick's Day, we were delighted to SEE the sun on Tuesday. It was chilly but not terrible as we walked the few blocks around downtown. And in one of the biggest miracles of the trip, we got a pretty decent photo of all of us at the statue! We flew home later that day and can say we went to DC, Wilmington, and Philadelphia on our long weekend to the East Coast. Man, it was a good one.