Happy St. Patrick's Day! On Fake Patty's Day, Mom, Lauren, Kip and I loaded up for a day trip to Manhattan! We needed a little time in the Octagon of Doom with our Cats! The day was long but so good as we got to see some of our favorite Manhattan people and eat at a couple of restaurants in town.

We started at Powercat Sports Grill for an early lunch. That place was PACKED, but we were able to get some fun beer and burgers. Mom's cousin Melinda ordered the Bill Snyder burger with gouda and avocado. She said it was so good, but we all couldn't agree on whether or not that was actually what the coach would eat!
The game was great...until we lost. The Cats were up by 12 points in the second half over Baylor, and we definitely sort of fell apart at the end. That was a total bummer.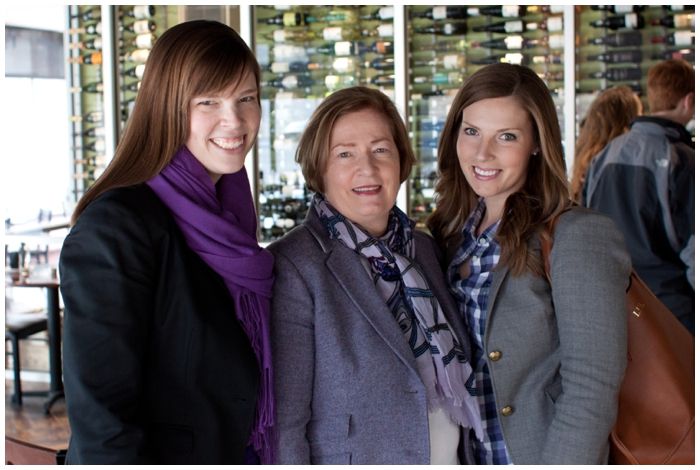 After the game, we headed to
Four Olives
for a small Mortar Board Alumni event. They have a new location on the east side of town, and we all agreed the restaurant is just beautiful. The bar has a rough copper surface, and their wine display is just as beautiful as it was at their old location out east.
We put on our best game day purple for the event. The Luhrs Ladies own a lot of purple...obviously. I'm jealous of Lu's new bag too - do you see that cute monogram peaking out from under her arm?

The wine tasting event was just perfect for an after game snack. We tried three Spanish wines and the owner/chef made small plate with Spanish inspired food. I ate more than my share of olives and loved all the Manchego cheese and little chorizo and chicken snacks.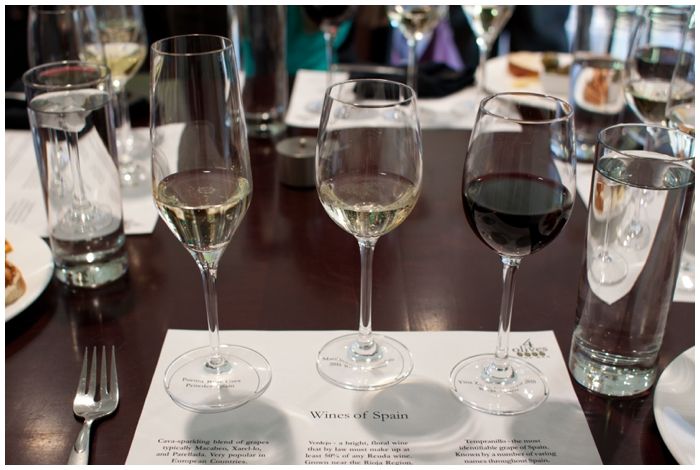 The sparkling wine was my favorite, but both whites were very good. The chef told us about the wines, Spanish wine in general and the food pairings he arranged. We visited with the people at our table - a current Mortar Board member at K-State and another alumnae while we snacked on the tapas.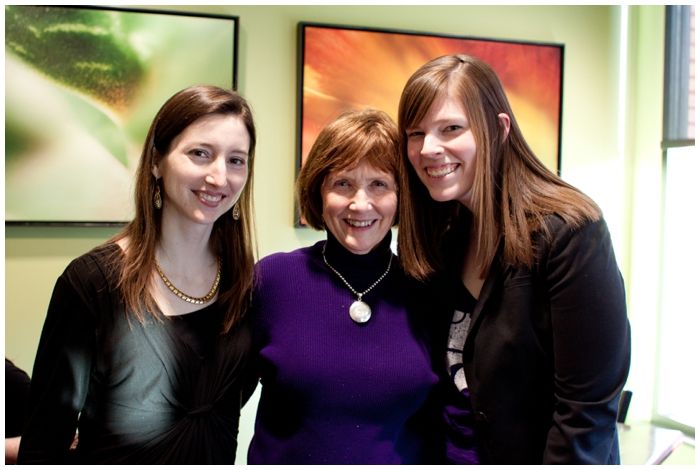 And of course we were delighted to see the Wissmans and Katie V. too! Katie and I were president back to back and sorority sisters, and we all still really love Mortar Board. We stayed for a while before heading home for a work dinner for Kip. Forgetting the Wildcat loss, it was an excellent day full of friends, food and family time.