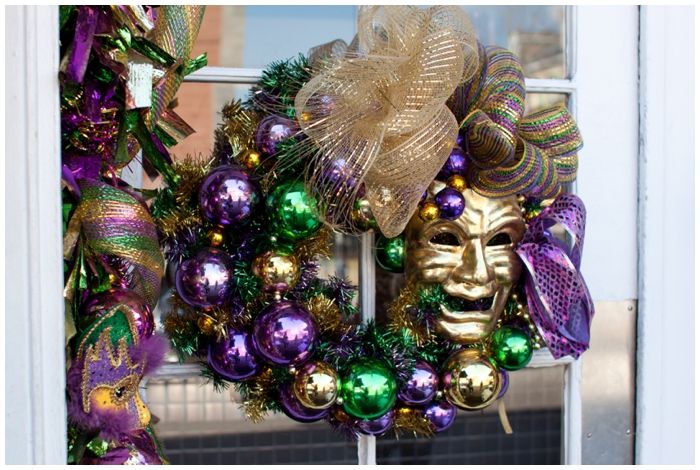 It was 100% an accident that we were in New Orleans during Carnival. The Mardi Gras parties start weeks before Mardi Gras (today! Happy Mardi Gras!) and so we got to experience small samplings of Carnival while we were there.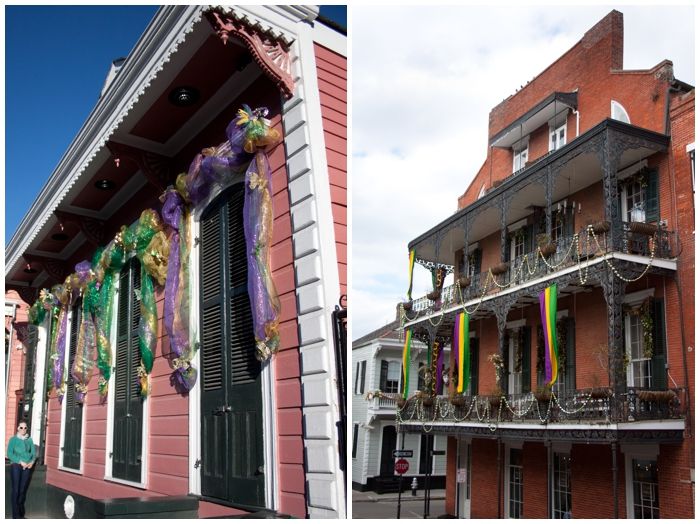 By far one of our favorite parts was checking out the decorations. They look beautiful with the sun shining on them and sparkly at night, but it's much easier to capture the purple, green and yellow during the day. I'm partial to all things purple.
In the French Market Jennie and I each bought a mask. We didn't do any partying, but now we're both set with gorgeous masks that cost less than $4 each. It's hanging in my closet and makes me smile each time I see it.
On Saturday night, we really intended to see the parade through the French Quarter. We went to a great New Orleans museum in the afternoon and learned about the aftermath of Katrina and the history of Mardi Gras, so we were all ready for our first parade with our historical foundations. We got our drinks, saved our square of pavement, and we started to wait. And wait.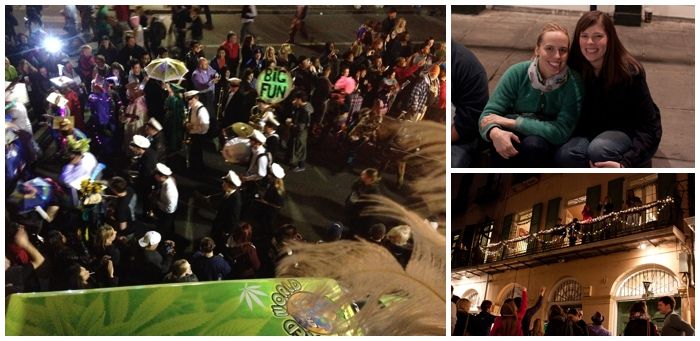 An hour and a half after the parade was scheduled to start, we had to surrender to our need for po'boys. From the balcony of the restaurant we saw a little bit of the parade, but it was pretty short. We missed almost all of it while we paid the bill. Bourbon Street was FULL of revelers that night, but the walk down the street back to our hotel was enough fun for us! We just kept laughing that we accidentally scheduled our trip during Carnival, and then we ate some King Cake. Happy Mardi Gras!