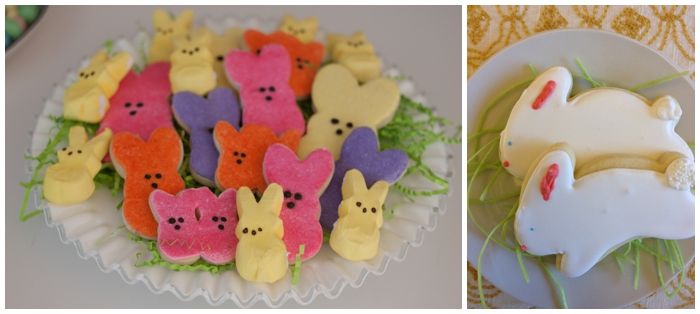 Happy Monday! We had a lovely weekend over here with good food, some fun friends and a trip to the big Hy-Vee at 95th and Antioch. Yes my friends, that grocery store is totally "weekend highlight" worthy.
Just "hopping" this morning by to let you know that if you want to pre-order any Easter cookies, now is your chance. I'll have assorted "peeps" cookies and the cuddly white bunnies on the right available this year. I could easily be convinced to throw in an Easter egg if that's what you really need. $15 for 6 cookies, $30 for 1 dozen.
E-mail me at vluhrs @ gmail.com to claim yours or leave your email in the comments, and I'll get in touch with you. Kansas City area only this time, no shipping available.