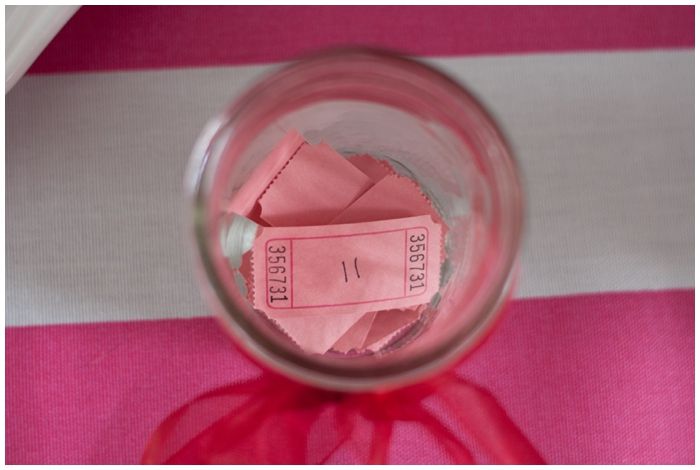 Buddy the Elf says that "The best way to spread Christmas cheer is singing loud for all to hear." I think the best way to spread Valentine cheer is sharing soup with those so dear. So Erica and I planned another soup swap for this year in February to spread some love and soup.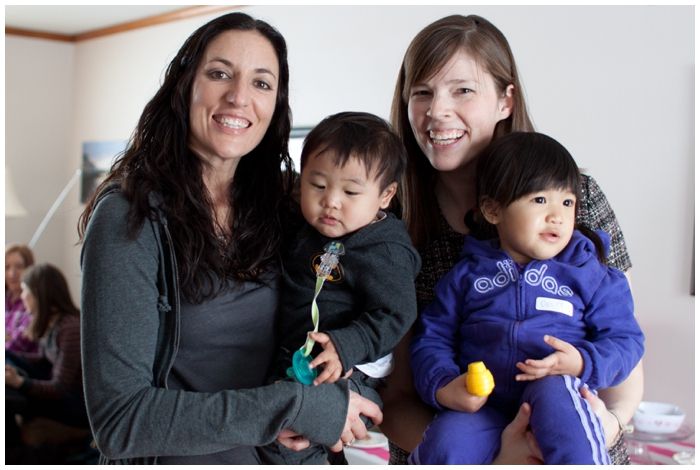 Kansas City got a surprised dusting of snow on Sunday afternoon which complicated childcare for a few friends, but we were happy to have all their mamas come and their little loves running around the house too! Rue, on the right, is my little buddy and would bravely come wandering through the party until she found me.
Erica and I put together a few little snacks for the afternoon gathering. We had coffee, hot chocolate and sparkling water (all the rage these days) for people to sip while they waited for soup. Erica made petite fudge cakes and a great layered cream cheese appetizer. There were Valentine's Day cookies (of course), and I made these
spiced nuts
which are my new favorites. Kip's parents shelled 16 cups of pecans for me at Christmas, and I love using my fancy Kansas pecans in everything. Sad to say we're down to less than 8 cups already!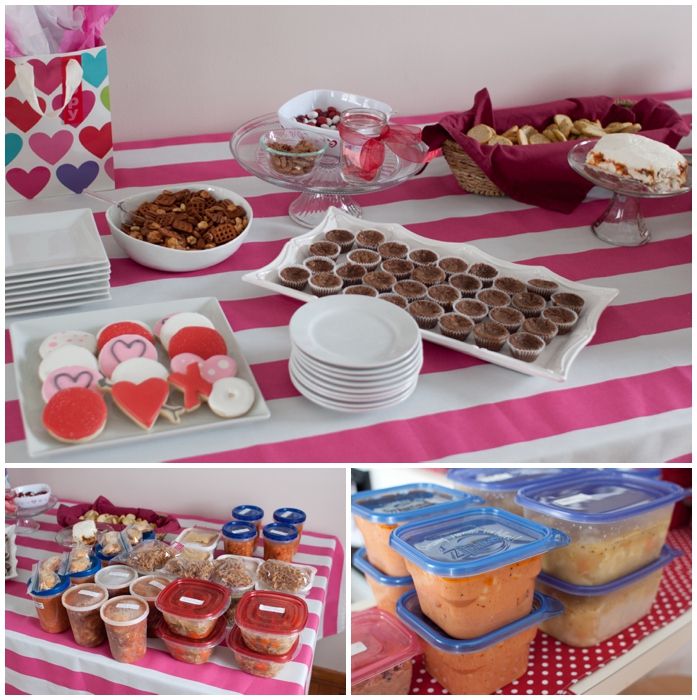 I ordered a big piece of fabric, and my mom sweetly finished the ends to make it a reusable tablecloth. I'd highly recommend the
Premier Prints indoor/outdoor line
for making easy to sew, heavy table coverings. Love this bright pink! The red on the counter are place mats I sewed to brighten the kitchen table before Valentine's Day.
The soup swap worked much like last year. This year everyone introduced themselves and told what soup they brought (friend mixing!) and drew a ticket out of the little jar. (I ordered the pink carnival tickets from
Inspire Lovely
.) And then just like last year, I called out the numbers in rounds and people picked their soups one at a time.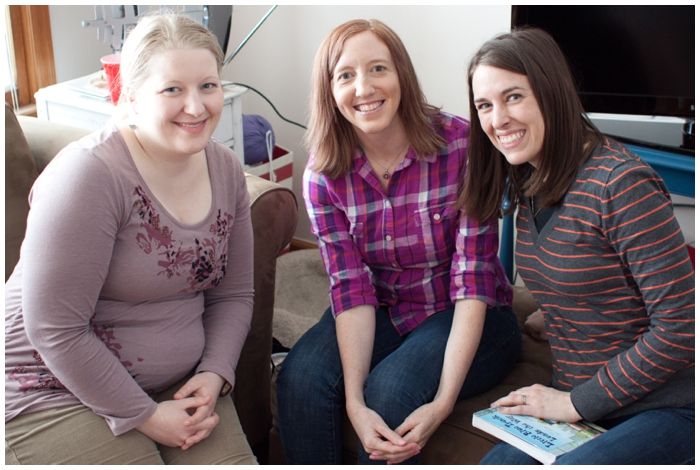 There was great variety this year - I took home Julia Child's split pea (with a gorgeous slice of pancetta on top!), chicken noodle, chicken curry with chutney and chicken and leek. My mom brought this
Kielbasa gem
, that she recently made for my grandparents and Kip & I are big fans! My sister brought over her
lasagna soup
, and I think I'll be making a big batch of that next week too.
If it weren't so much work to make huge batches of soup, I'd have swapped for 8 soups! As it was, I didn't get the math quite right and ended up with only three quarts of
Ina Garten's winter minestrone
so someone took home a quart of
my favorite chili
instead. It's probably not too late for you to have a soup swap - even with just a couple of friends. The
files from last year
are still available for you to download. You'll be thankful to have a break for lunches and easy dinners, and you'll also be so glad that you got to see your friends for a bonus afternoon of soup swapping fun.
Remember that the best way to spread Valentine cheer is sharing soup with those so dear.