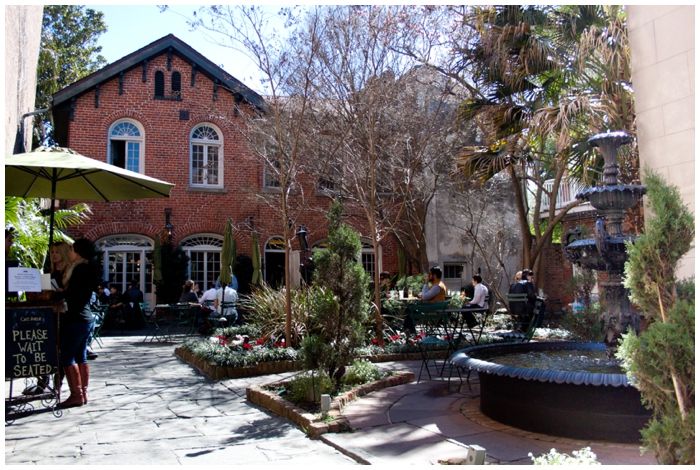 Jennie has been anxiously waiting posts from New Orleans, but man oh man, did I manage to take a lot of photos while we were there for four days. But today's her birthday, so I'm glad I got a few together for her! Instead of breaking apart all the fun day by day, let's do it by theme. And let's start with the most important part of any vacation, what we ate.
Sometimes we planned ahead and asked for recommendations, and other times we relied on Yelp to tell us what was best within a couple blocks.
Cafe Amelie
was a Yelp find, and one of my favorite meals we had while we were there. It's awesomeness was amplified by how hungry we were after a morning of plane travel. We waited about a half hour for a table, and I managed to spill coffee all over my lap. #classicVictoria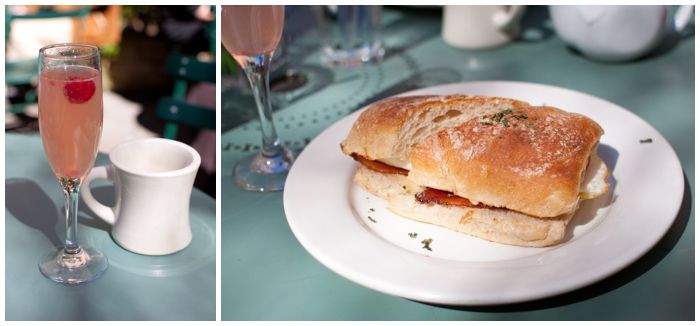 Once we had a seat, I promptly ordered a cocktail (a twist on the
French 75
- I don't hate gin after all! Or maybe it was hidden by the champagne?). Jennie and I ate the most gorgeous sandwiches and caught up in the sunshine. We were definitely missing our third pal who was snowed in on the east coast and couldn't meet us.
Later that night we wandered around Bourbon Street waiting for a parade to start with beers and hurricanes. It was my first hurricane and several recommendations told us to drink them at Pat O'Briens. So we did!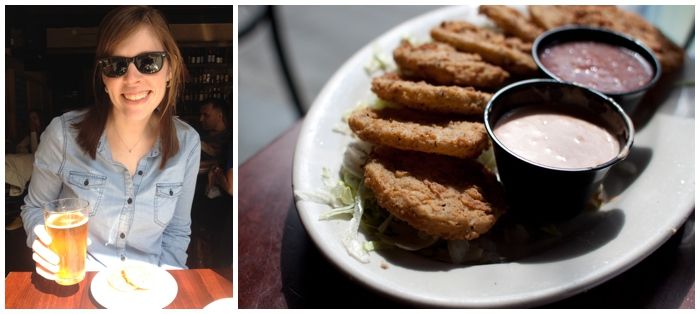 I also drank about every
Abita beer
I could find while we were there, and a couple of
Tin Roof
local beers as well. Our last night in town, we stumbled off the beaten path looking for craft cocktails with the locals at
Bar Tonique
. But much to Kip's never ending delight, I'm still a beer girl at heart - always love trying the local brews!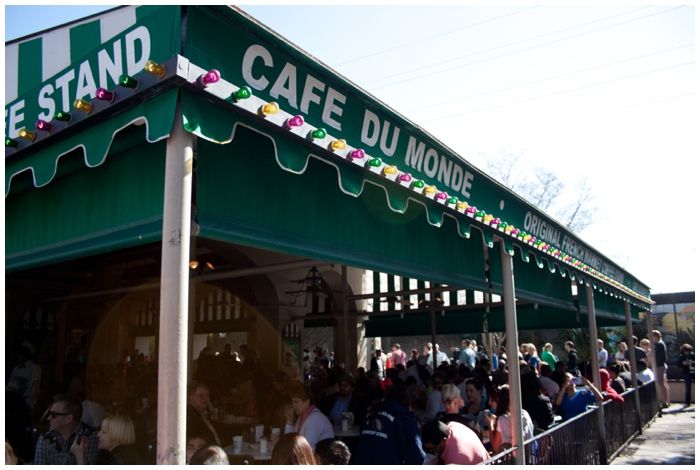 Of course we ate beignets at the "world famous"
Cafe Du Monde
. I'm happy to report that the ones here in
Kansas City
are just as good! We waited in line for a table and each ate almost three beignets. A group of women next to us each had
one
beignet a piece. What's the point really?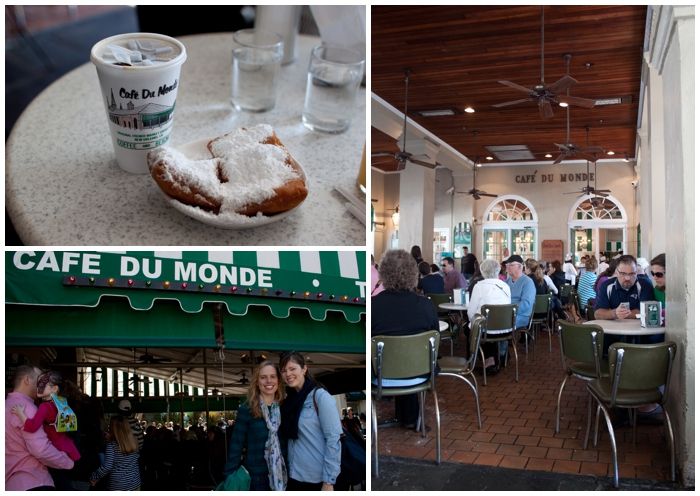 My favorite desserts were from Sucre. My dad and Tracy recommended it, and they got their recommendation from Oprah, so Jennie and I were game to try it. It's Carnival - or King Cake season - in New Orleans, and I took every opportunity to enjoy a slice of the delicious danish style cake. Jennie had the gelato, and we both carried home King Cakes.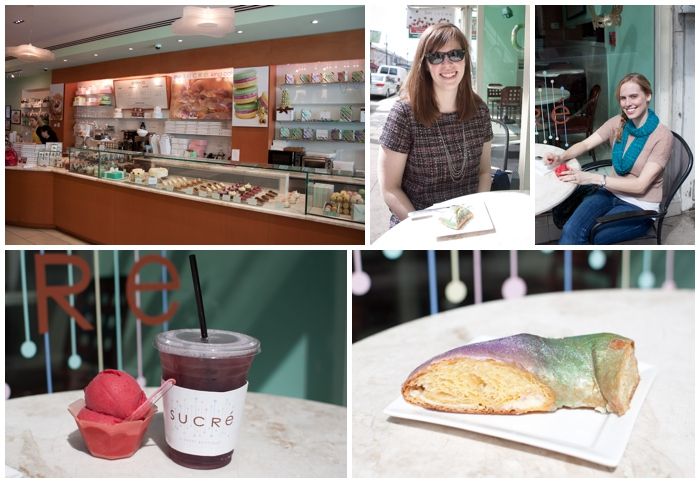 I delivered mine to Kip as a thank you for watching Belle. He shared it at work where I am surprised to report it wasn't a huge hit. (The Rice Krispies treats I made the next day with peanut butter? Gone in ten minutes. GO FIGURE.) I also loved the macarons at Sucre - it was the second time I have had them! Beyond Sucre, I also had a banana fosters crossed with bread pudding that hit the spot our last night there - I was in heaven!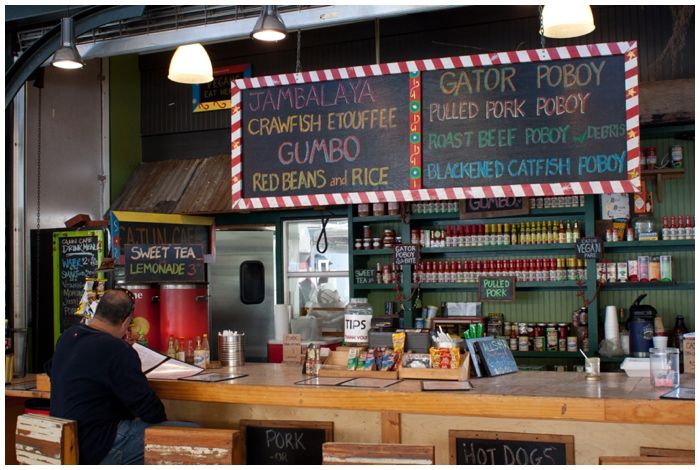 There were so many other fine meals: bbq shrimp po'boys (which mostly just means butter not bbq), fried green tomatoes (the breading was legit!), red beans & rice, gumbo, fried chicken and wood fired pizza. I think I even had a small sampling of jambalaya. We never got around to the turtle and alligator, but I guess you need a reason to go back?
Happy birthday Jennie!