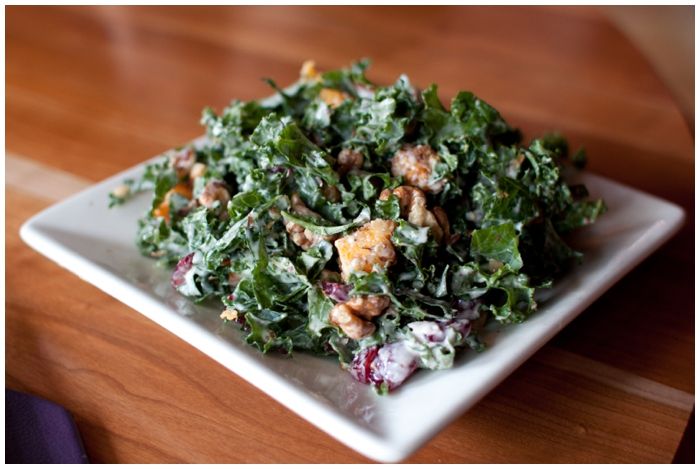 I only went out once for Restaurant Week, and I felt like it was a pretty good pick. A group of pals met last week at
Pig & Finch
for lunch on Monday. Some friends had the day off, and some just snuck away for a lunch date.
You have to be careful with Restaurant Week. Sometimes there's not a great value or variety to the meals offered, but I was pleased with my options at Pig & Finch. I chose the tastiest kale and butternut squash salad as part of the meal and a simple but solid sandwich to accompany it.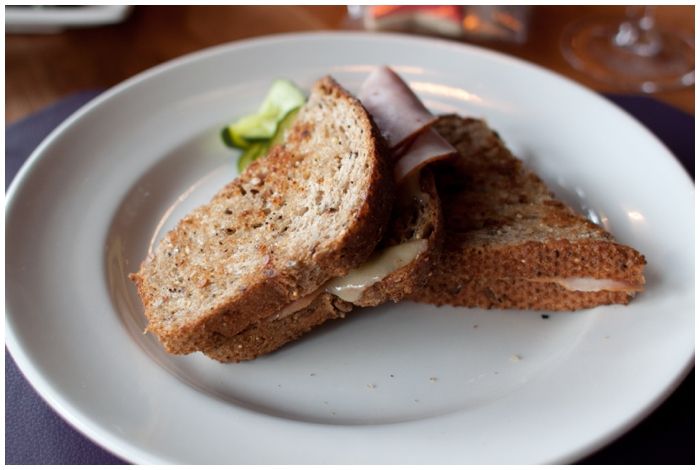 The salad was the real star. But the sandwich was made better by the house made pickles. Which, according to the menu, they make into fried pickles as well. Kip and I are taste testing fried pickles (and fried chicken) around town, so we may have to return. You know, for the research.
The butternut squash and kale salad is on the regular menu as well. Now I can't stop thinking about it.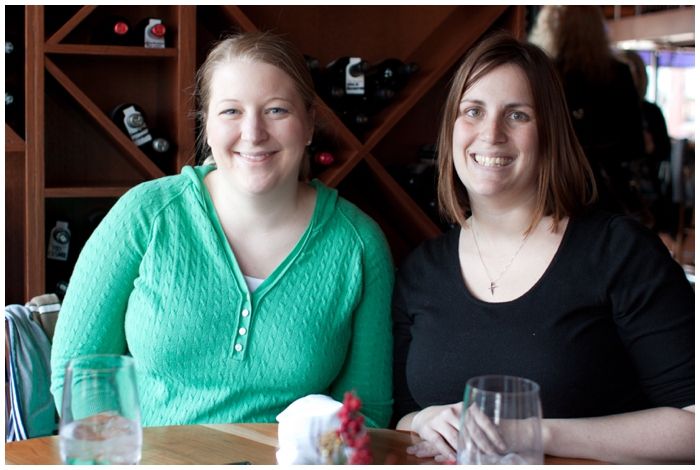 Tara went straight to the regular menu and chose this gorgeous green apple and butter lettuce salad. Which our sweet and plucky waitress described as their version of a wedge salad. It's actually NOTHING like a wedge salad beyond the fact it has lettuce in it.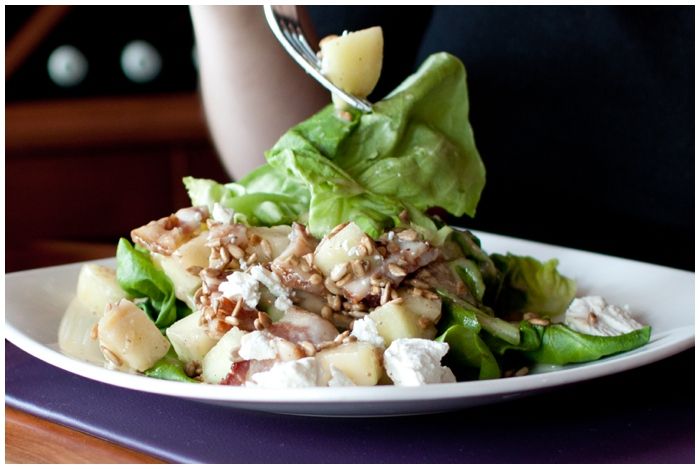 As so often happens when I'm enthralled with part of my meal, I forgot to take photos of the desserts included with our meal. The girls who ordered the lemon custard dessert weren't impressed - and Abbey loves all things lemon! The chocolate bread pudding was pretty good. Tara's donut hole order looked pretty solid, so she may have won by ordering off the regular menu.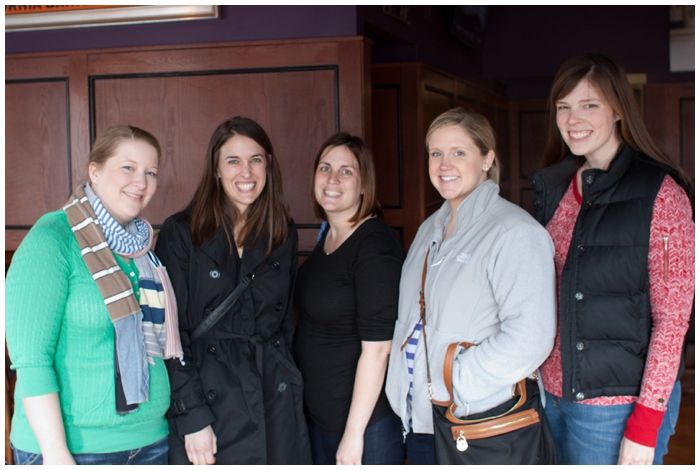 My next trip back is either going to be for the kale salad or their Sunday night fried chicken special with Kip. It's the second restaurant to be in this corner of Park Place, and I think it's worth checking out.