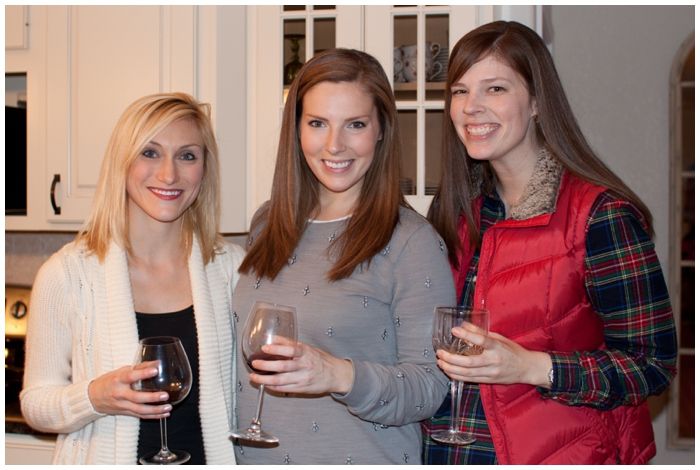 Ah Christmas. As per usual, a blessed time with a lot of family, sweet presents and relaxing. The first weekend of my Christmas break, we made our annual trip to Jewell County to celebrate with our Roe family. I love this picture of the three of us all old enough to drink wine, though I could swear it was just yesterday we ere putting together a Christmas skit for the family.
We enjoyed having Mike with us for his second Christmas as part of the family. He holds his own with all our chatting, AND he often holds stuff. It's not unusual to hear someone calling him to hold the dishes to put on the table, move the big table and add logs to the fire.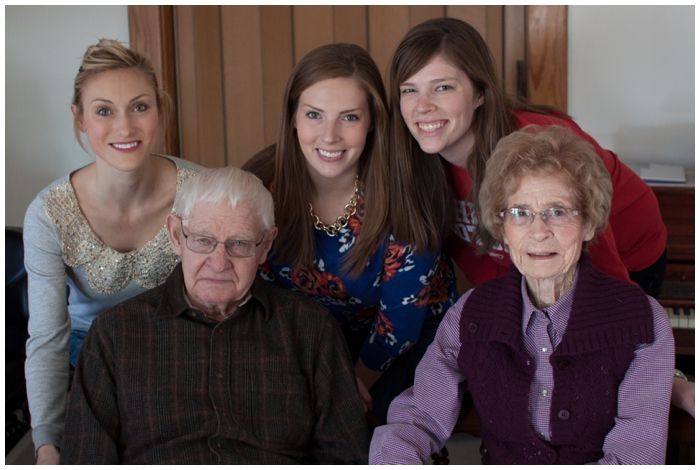 And we love opening presents with Grandma and Grandpa, married 60 years this summer.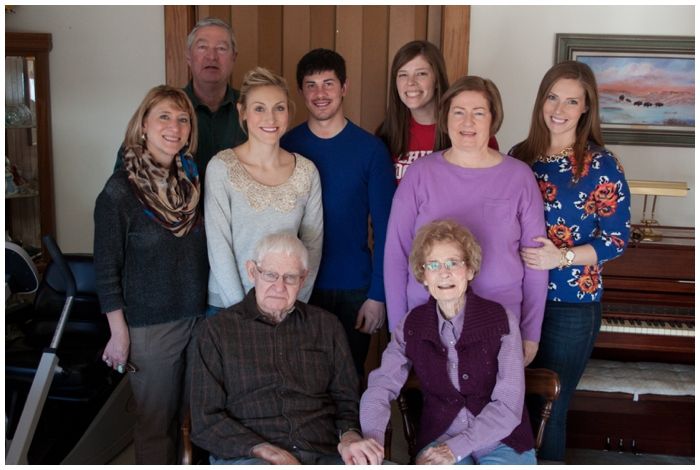 I make everyone take a lot of photos. My friends, boyfriend, family - we take more than the average group of people. I carried up a ladder from the basement and put the camera on timer at three different heights. Obviously we liked it at the highest angle; it's the most forgiving. Such pretty light in the living room, and such a fun family.