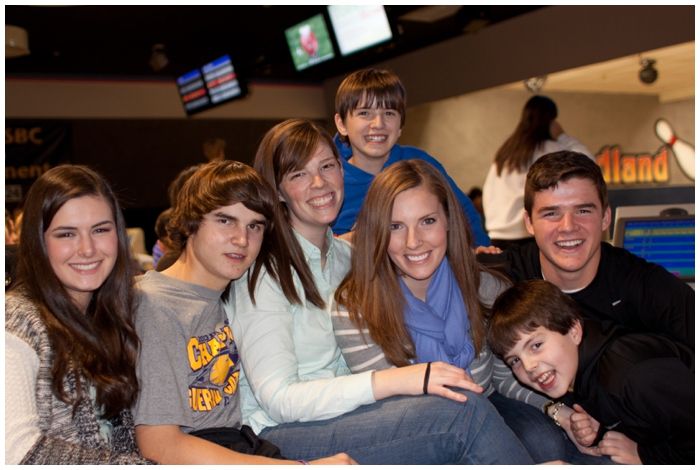 Thanksgiving break was good. So very good, friends. As an extrovert who loves to travel, Thanksgiving break was good for my soul. Went on two little trips and spent hours with loved ones just sitting, no computer, no cell phone and loads of stories. I didn't open my computer until Friday, and then it was brief. Just a little tiny bit on Saturday too. No shopping, just t-i-m-e. It was so very good.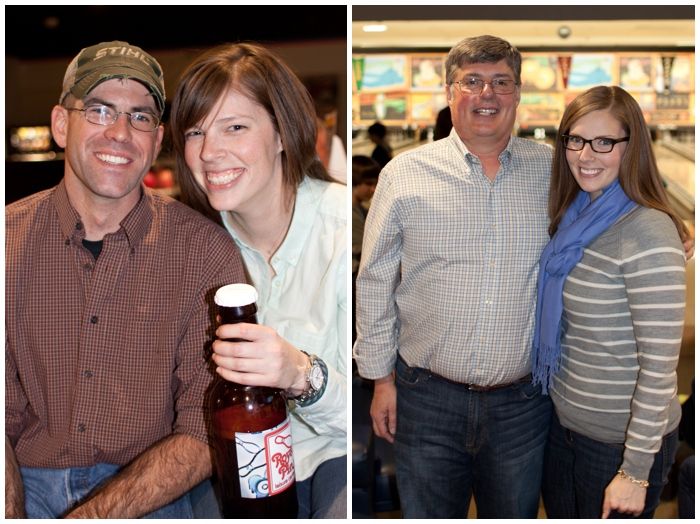 Wednesday morning Lauren, Kip and I left bright and early for Indianapolis. Then we just chilled. Ate an easy lunch, watched TV and ran some errands for Thanksgiving. My brothers and Gabby were home from school to entertain us and then we joined up with everyone for a big family dinner at Crust, a new pizza restaurant, and bowling!
I'm not a bad bowler for someone who doesn't bowl often. I won the first game pretty easily with a 132, and Lauren and I tied the second game! It was fun to all be together on three lanes, dancing, bowling and talking a fair amount of smack. And the beer pitchers were in the shape of bowling pins which was really just too funny.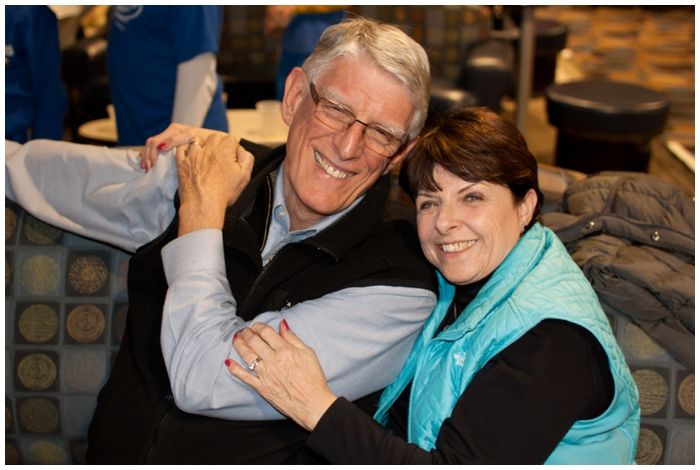 My step-grandparents Fred and Bonnie are two of the loveliest folks around. I love this photo of them. Love love love. By the time the two games were up, we were ready to pack it up and head home. Some of us signed up for a very chilly 5K in the morning...