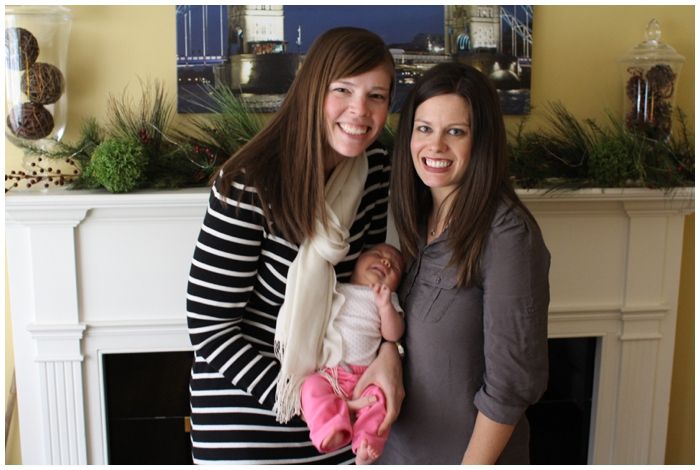 Erica's baby is two months old this weekend, and that's CRAZY to me. I swear it was just yesterday that I got the text message they were at the hospital, asking if I could let Lucy out before I went to school. Oh Madeline, you are so very loved. You are also SO mad in this photo.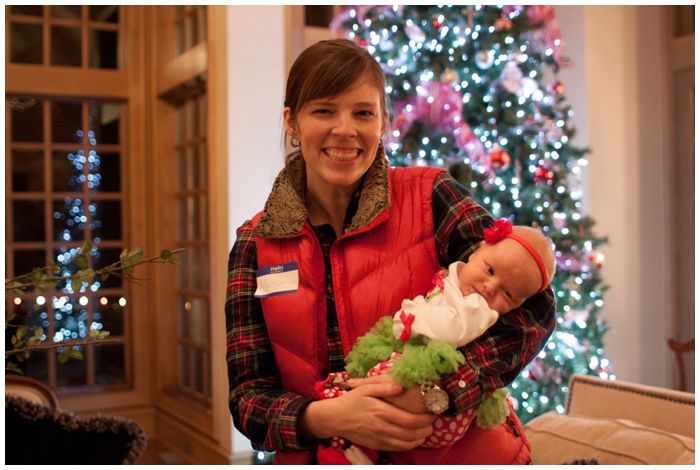 Last week Erica, Tara and I went out south to the annual Alpha Chi cookie exchange. The hostess goes all out for Christmas, so we took some photos with Maddie in front of one of the trees.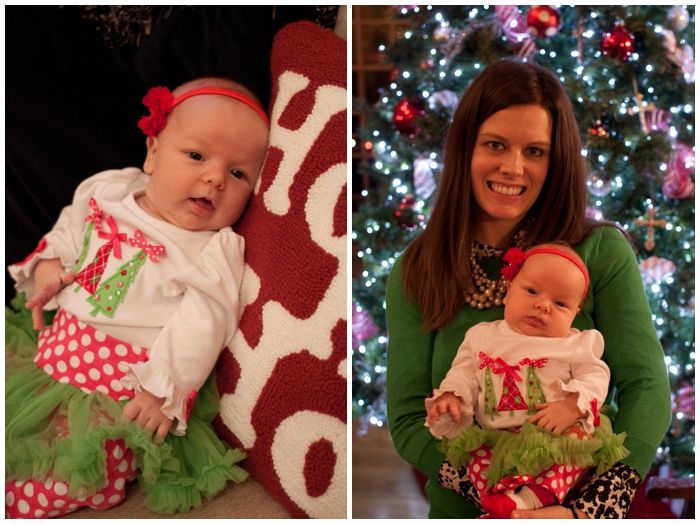 I had to take some photos of just Maddie so that we could put them in a little photo ornament. Mom wanted Maddie to have a "My First Christmas" ornament with her photo in it. It's SO very cute because Madeline is so very cute. Mom said those are favorites to pull out each year and see her babies before they grew up to be very tall grown-up ladies. Madeline, don't grow up yet. We love you so very little and cuddly too!