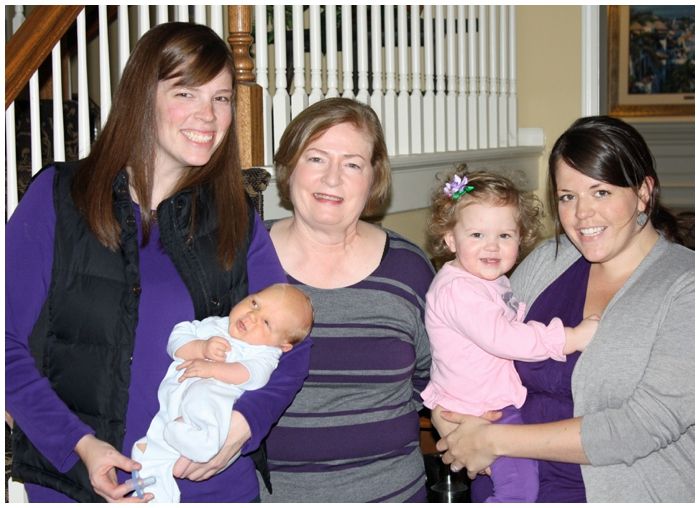 Saturday, November 2nd, we rallied for another trip to Manhattan to see the Cats play Iowa State. Before Mom, Kip and I made the drive to Manhattan, we stopped to see some dear friends in Shawnee. Vicki, Daniel, Gwen and new baby Cameron were visiting from Serbia, and we were super excited to see them and meet Cameron. He was darling, of course, and Mom and I were plotting ways to see all of them when they return next year from Serbia or on their next adventure to the Ukraine!
On to Manhattan we went for "Ribs Day" a classic at the tailgate. Except somehow it was my first time at Ribs Day. I don't have any idea how I've missed them over the last ten years, but they were delicious! Karen and Don prepare them in advance and warm them on the grill. A big part of the tradition is providing gloves for all the tailgate guests. It actually makes a huge difference when you are only trying to keep BBQ sauce off your face and can focus on inhaling the ribs.
I didn't have my SD card in the camera, or else I would have captured some great photos of little Everett's first K-State game. He was the BEST two-year-old at the tailgate, playing catch, yelling "touchdown" and sharing his fruit snacks with all of us.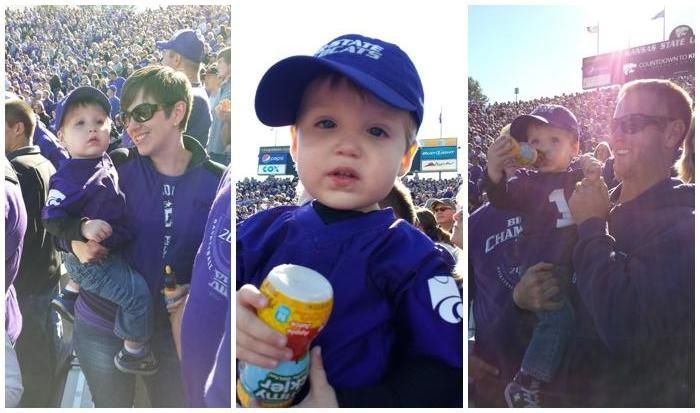 Photos from Nan - updated so you can see just how cute E was!
Occasionally called "Farmageddon," the K-State v. Iowa State game wasn't a fight at all. KSU easily won 41-7, and we saw so many fabulous touchdowns. The Cats look better each and every week, and we're gearing up for the TCU game this weekend with a whole different group of pals in our section!