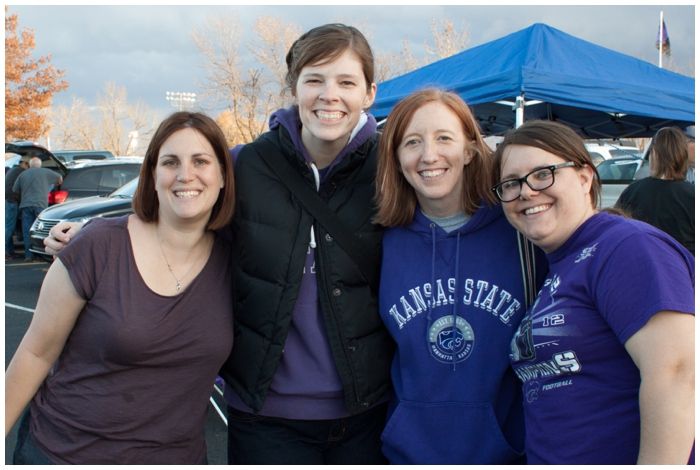 Throughout this season, I have mostly carpooled with Mom and Lauren. And by carpooled, I mean that Mom drove and I rode along. She got a new car, and we've been enjoying the smooth ride and listening to more football games on Sirius.
This week I drove for the first time, and Mom, Lauren and Kip all rode along with the best music I could offer without satellite radio, Justin Timberlake. (July 30, 2014!!!) On the ride home we always listen to all the post game coverage and chit chat to stay awake. It's quite rude to talk when Coach Snyder is giving his post-game conference.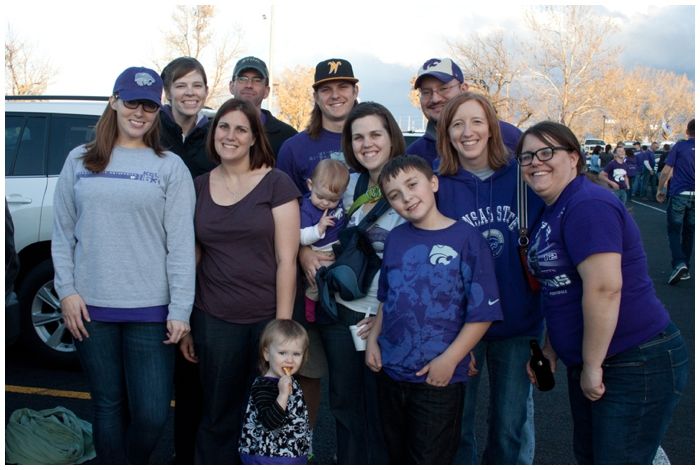 The faithful RV crowd was all mixed up this week as many of our regular crew was absent attending a wedding. We had a great group at Mom's spot including many members of the Patty family, Chris and Amy. Sarah came by and then we had four Alpha Chis there! It wasn't an elaborate spread of food, but it was pretty easy and tasty. A Belly Buster from Rock-a-Belly hit the spot for sure. Tara made Chacko's (gone but not forgotten) oatmeal scotchies, much to my delight.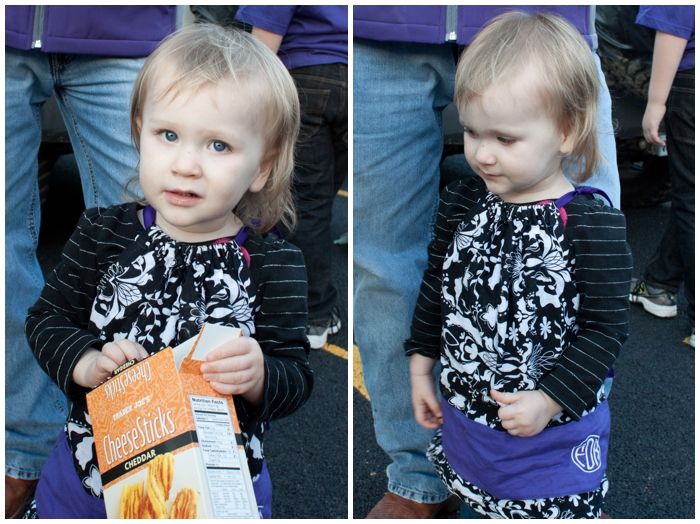 Halftime is one of my favorite parts. Time for a snack, another beer and a visit with friends sitting around the stadium. It's worth the walk to stretch our legs and have a "free" snack. Fiona agrees. (And look at her monogrammed dress!) The Cats beat TCU - a very very close one - and we're headed back on Saturday for Senior Day, and our first 11 am game of the season!