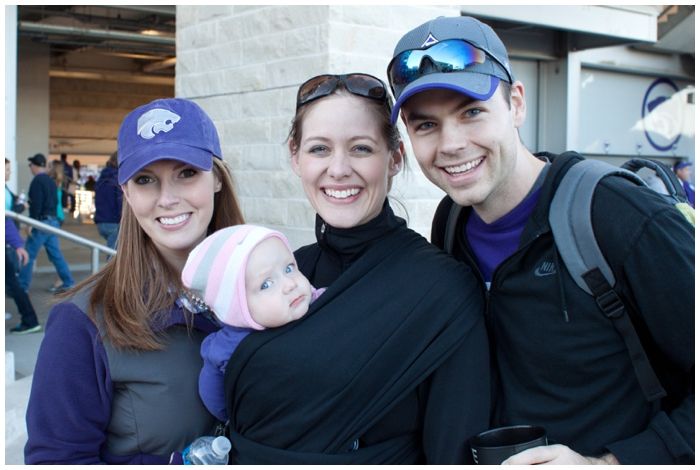 1. Last week we went to the game that was so super slow we skipped most of the third quarter. Dereck was in town, plus some other friends we don't always get to see, so we extended half time as long as possible. And as we were leaving at the end of the game, Lauren and I saw one of our favorite babies on Instagram, Libby Jane. We love her little (normally) smiling face. Cats won, steaks were good, not much else to report.
2. In October I read zero books. The last time that happened since I
started recording books
was never. I read parts of two books. Oh well. I did read this
very interesting article in the Atlantic
about homework. I wish more parents would raise a fuss because sometimes teachers do it as a response to the pressure put on them by their administration. Sometimes they do it to be mean. Read
this section
also - I love the comprehensive education coverage from the Atlantic.
3. I gave out fruit snacks on Halloween. Does this make me the grinch of the neighborhood? My dinner guests were split on this issue. It seemed fine to me.
4. If you have a sweet tooth, r
ead/listen to this
, and you'll feel better about it. This is my favorite line: "Candy is the one that says, 'Hey, this
is
a treat. This isn't really food.' Candy never says, 'It's fiber, it's vitamins, it's all-natural, it's good for you!' Candy is honest, and says, 'This is a treat. Look at it as a treat. Enjoy it as a treat.'" Amen.
5. I bought nine Christmas presents this last week. I may not be reading or blogging, but apparently I'm still getting some stuff done.