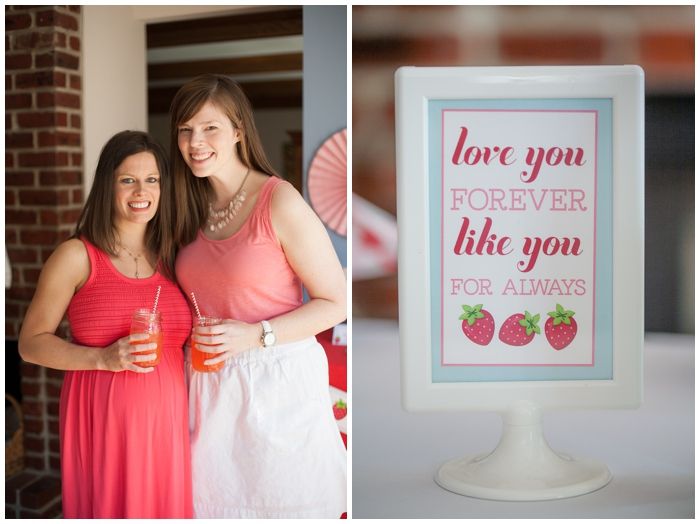 A few months ago when it was still sunny and warm, we had a baby shower for Erica and her baby girl. I like to smugly say that I knew Erica was having a girl because I only had one theme picked out for her shower. Sweet strawberry with lots of pinks and reds.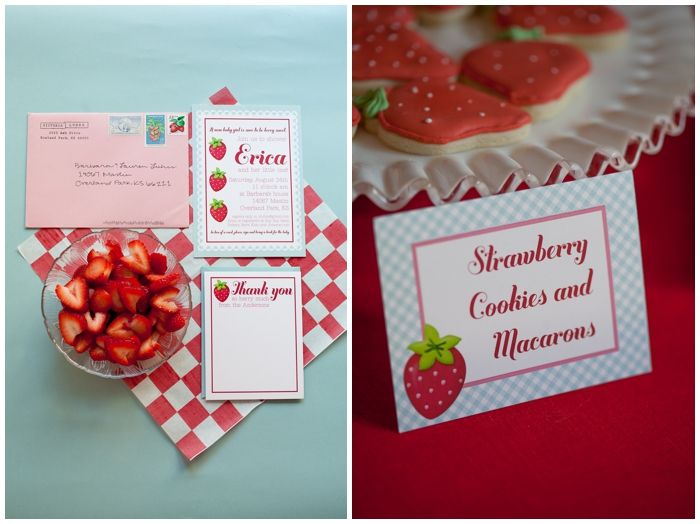 The party is already available in the
RV Parties shop
as Rachel designed it for a first birthday a couple years ago. I wanted to do it up right for a baby shower, and it was so fun to play with the soft colors. We plan to submit the party to a couple of our favorite sites for full features in the spring, but I couldn't wait much longer to show off the gorgeous photos that Kami of
OrangePeel Photography
took for us.
Mom's kitchen has the best lighting. I found this little wall organizer downstairs and had to bring it up to be a part of the dessert table, topping it off with fresh pink flowers Mom bought at farmer's market. I made the giant pinwheels on the wall without a hot glue gun. I won't describe how because it was the dumbest move I made in the planning process.
As usual, I was spoiled by the vendors we worked with both locally and friends from the internet. Allison's
Boxer Lady Baker
y fresh strawberry cupcakes are some of my favorite. We also had the loveliest table cloth from
Candy Crush Events
, labels donated by
iCustomlabel
, and party supplies from
BonFortune
. Erica's sister brought macarons from a local bakery, and they were another perfect little treat for the dessert table.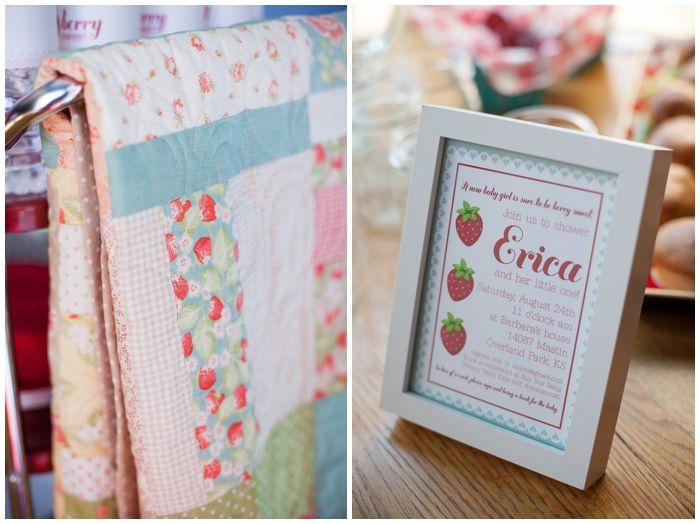 I made this quilt as my first big sewing project, and the strawberries made it perfect for baby Madeline's shower. I can picture her doing her tummy time on it, and before we know it she'll be rolling all over the place!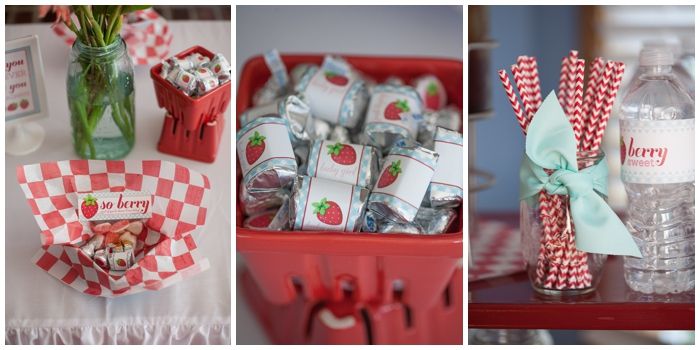 Each guest received a berry basket from BonFortune filled with a bright paper, candy and Haribro strawberries. There was no shortage of strawberry food or drink at this shower! I had to make strawberry sugar cookies too, of course. And I ordered large quanities of other strawberry candies from
Nuts.com
. You can search by flavor OR by color on their site!
I found the ceramic berry baskets at Sur La Table earlier in the summer and couldn't believe my luck. At half price, I was so glad to have them as part of the decor! Mom has a large supply of plain white plates from Crate & Barrel that work perfectly for entertaining large groups of people, and we pulled out the canning jars for the strawberry lemonade.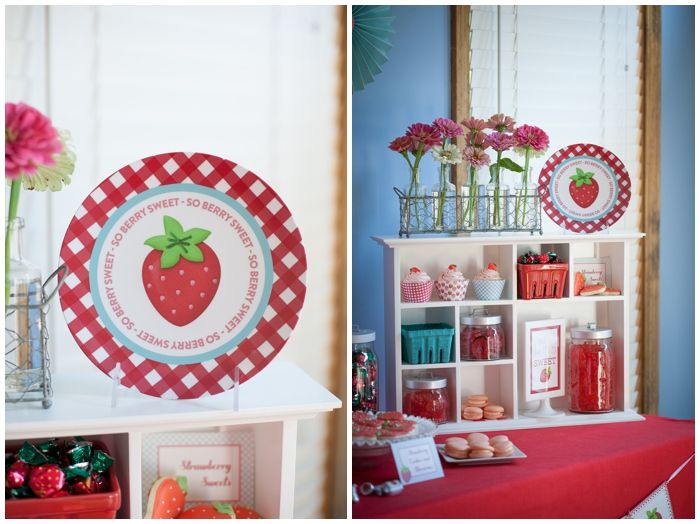 One of our favorite additions to parties lately have been
RV melamine plates
customized for the party or guest of honor. Kami took another hundred or so wonderful photos that you will get to see with the whole spread in the spring, but I'm so thankful she was there to document this special day for us. Hard to believe that baby Madeline is already here - the shower feels like it was just yesterday!
In contrast, it also feels like it was forever ago because this was the same day I went on a set-up date with Kip, just to get a date under my belt. Two of our friends who are married to each other thought we should give it a try. However skeptical we both were that day, it's been pretty sweet since.