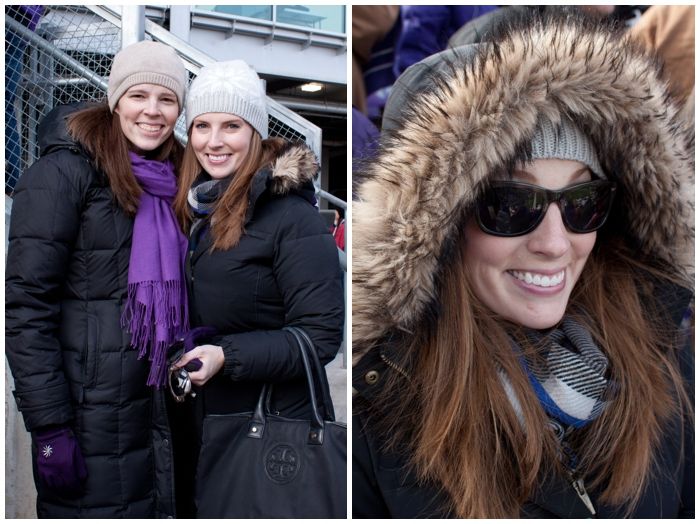 The Luhrs Ladies took our final trip to Manhattan for a football game last weekend. If you can't tell from the photos, it was cold. COLD.
Luckily we all own long Lands' End down coats. Last year when we were in Chicago for Jennie's wedding, we went to the Lands' End flagship store and tried on ALL the puffy coats. We walked out with three different styles, all in black. That's how we roll. We also all have these awesome
Athleta
gloves that allow you to use your smart phone and work out at the same time, all in purple. Not quite warm enough for Saturday's game, but super convenient for the cold weather that already settled in. (I got some pairs on sale this summer!)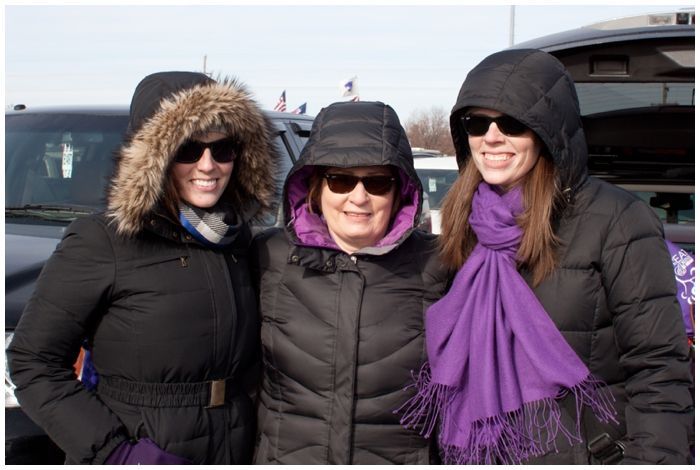 It was an early kickoff at 11 am, so we didn't leave too early for Manhattan. We pretty much rolled in just in time to have a little breakfast and warm-up inside the RV with the Nortons. We LOVE our tailgate - the people are great, welcoming and the food is always awesome. On Saturday we had homemade maple nut twists, breakfast casserole and hot coffee.
We were definitely cold inside the game, but not miserable. Lauren and I each had a blanket, and we added hand warmers to our boots about halftime for extra warmth. Hot coffee and a warm salted pretzel at halftime definitely helped. We hung in with the Cats as they did well against the Sooners, but we left at the last interception when it was clear it was over and K-State couldn't win. There were points in the season that we thought there was little hope, but we're thrilled they pulled out 6 wins. And I believe they'll probably beat KU on Saturday!
After the game, we warmed up at the RV again with hot piping soup. It was nice to spend a little last time with the tailgate crew before we headed for KC. The parking lot cleared out, and we hit the road home from our last game in Manhattan. It's been another good season at the Bill; regardless of the final record, we love the Cats.