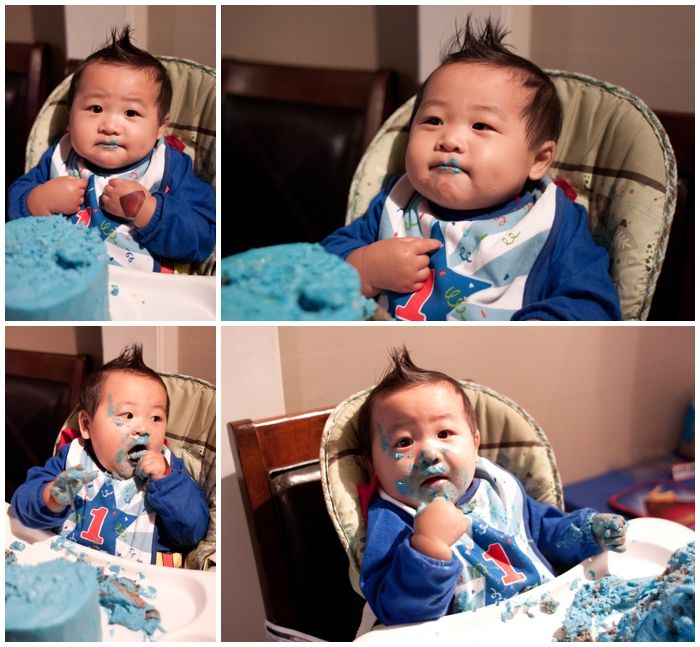 This little man is ONE today. One year ago, Allison got the call to go pick up Rue and one week later Trace joined them. I love this little family of three. Trace's party was last weekend - superhero - and I got to help with the decorations, set-up and take some photos. He eventually made a MESS of his cake once he figured how to break it apart.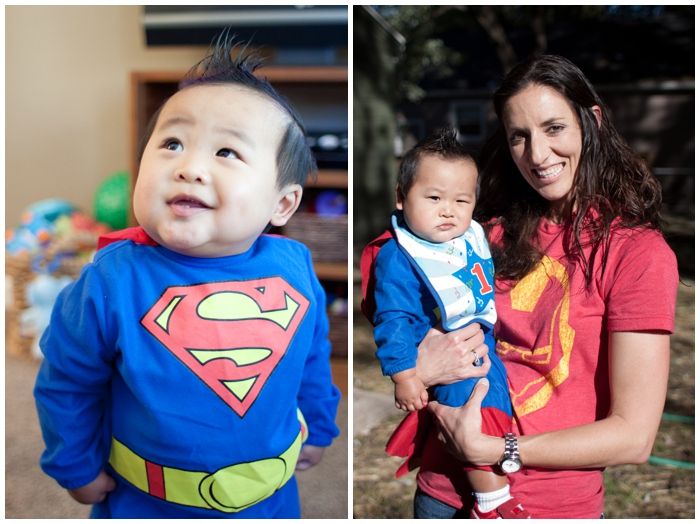 Trace is Superman for Halloween - and a pretty cute one too! He's an easy smiler, a charmer, and all over the place walking like a big kid!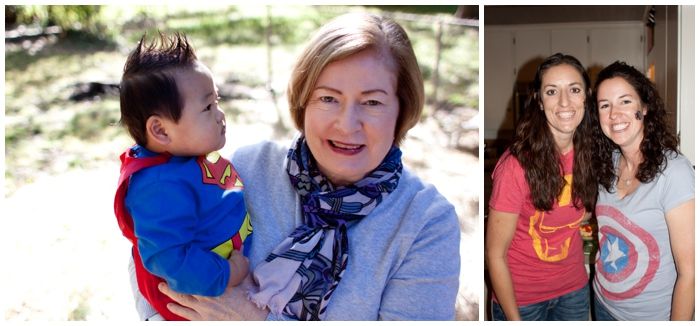 Mom was there to help celebrate - plus Kip, Nanette, Everett and a couple dozen more big and little friends of Allison, Rue and Trace! It was nice to visit with some of my work friends outside of work and meet their kiddos too.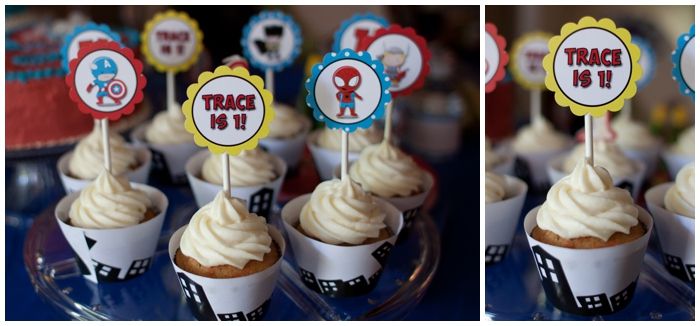 Allison's carrot ginger cupcakes (one of my fave) were available as well as cookies and creme cake. We tried to make the sky scrapers wrap around the cupcake wrappers - it mostly worked! The toppers are my favorite part because we could use all the various little action heroes!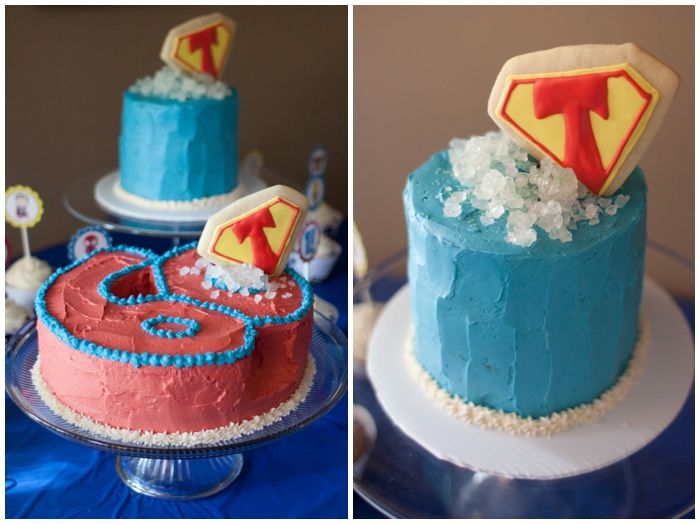 I think she would rather make cupcakes, but she does a pretty awesome job with cakes too! The 60 was for her dad and the little smash cake was for Trace. The guests could also take home the "super T" sugar cookies or another cupcake. Allison and I thought we were so clever finding rock candy to make Kryptonite for the top of the cakes. Apparently Kryptonite is green. Go figure.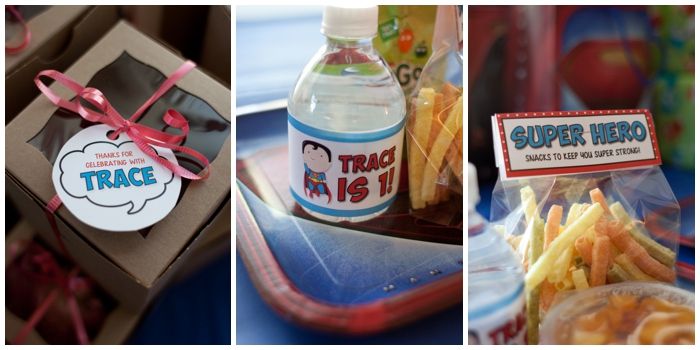 Each little kid got the cutest plate with veggie straws, a little water bottle, and apple sauce. There was also fruit salad, pigs in a blanket, brats, and roasted sweet potatoes. We were full and happy by the end!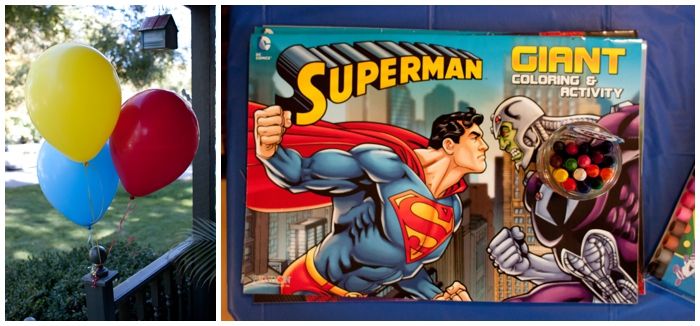 Some kids played outside because it was gorgeous and some played inside with some toys or colored. Little Everett walked in and out and was super independent. It was also GREAT to see E and his mom!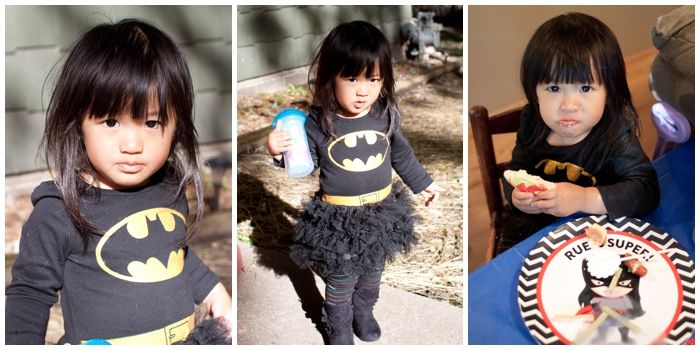 Some kids were smiley (Trace) and others were not (Rue). Rue threw a fit when her grandma tried to take away her plate too early. Mom and I were secretly glad since the plate was a gift from us.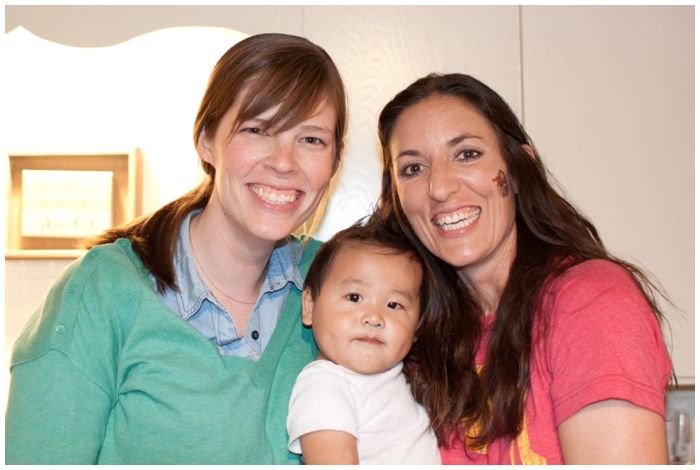 Please note the blue frosting still in Trace's nose. That's how you know it was a good party. Happy birthday little man!