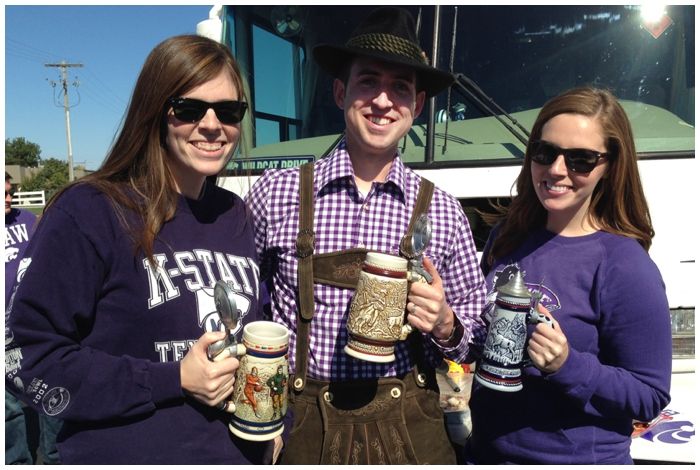 Hard to believe we're only halfway through our trips to Manhattan with four home games remaining. Last year the season went quickly with win after win adding to the total for our beloved Wildcats. This year is a "rebuilding" year but with new buildings at the stadium, we're still loving some quality time in the Bill. Especially now that it has cooled off!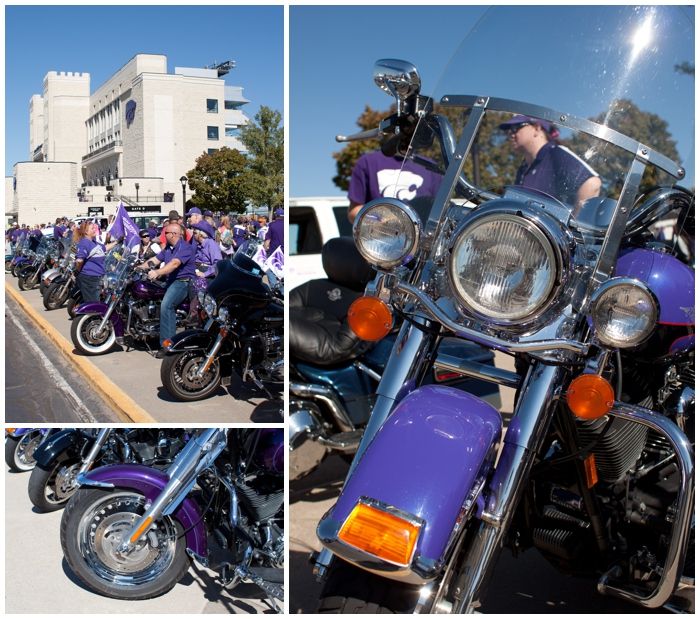 Besides a delightful Oktoberfest celebration, we also walked over to check out the new west side of the stadium. We walked post the rows of Harley motorcycles waiting to go in before the game. I'm always amazed at how many are purple!
It was a little cool in the morning, but by game time we were comfortable in t-shirts and jeans. This is ideal football weather to me, though I'm also really happy with a light sweatshirt. Oh, I also don't mind warm furry boots and puffy vests. I guess really I just dislike 90+ game days and rain.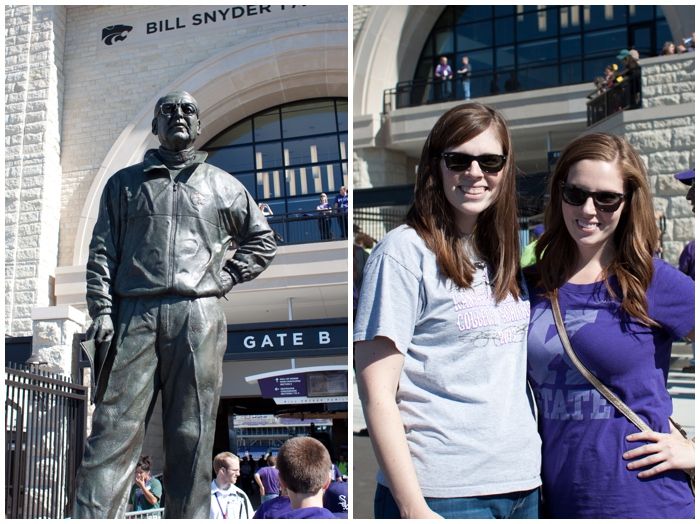 One of the neat features on the west side, besides Bill in a windbreaker like 20 feet tall, are the names of the counties all the way around. Mom loved that Jewell and Johnson were together. Home and home!
The game was much better than expected, but we try not to be in the business of moral victories. Real wins are preferred. Baylor is a pretty serious opponent. Back in the Bill this coming Saturday for West Virginia and crossing our fingers for a win and more gorgeous weather.
Unrelated but worth mentioning are a couple of RV Parties updates. If you like free stuff, we're doing a giveaway in honor of 1000 likes on the RV page on facebook. Enter over
here
! Be sure to check out
Rachel's masterpiece over at HWTM too
! We don't do as many little girl parties, but I sure love the pinwheels in pink and green. I'm also amazed how the internet works - almost 150 people have already pinned it. Just awesome.