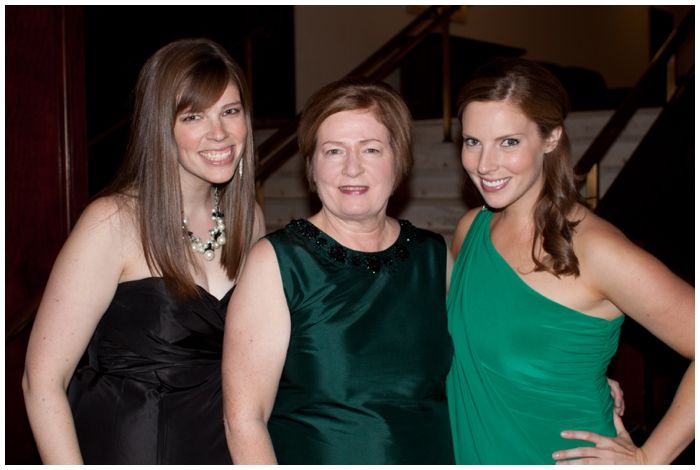 Get ready for a photo overload. There are just too many beautiful photos that need to be shared. And preserved. And made into magnets and Christmas cards. The new lens is treating us all well - it worked perfectly with the flash at the BOTAR ball on Saturday night.
We had led weeks of rehearsal, including an all-out blitz last week down at the Muehlebach Hotel with rehearsals late into the night on Monday, Thursday, Friday and even Saturday afternoon. But by Friday, the dancers were ready, and the instructors remarkably calm about their progress.

Lauren and I were so excited to see the girls presented, and we worked right up through the waltz on Saturday night. We had so many favorite young BOTARs and escorts, but these were two of our top favorites. Jeffrey is a friend of Kate's, and Diana is a K-Stater and a teacher!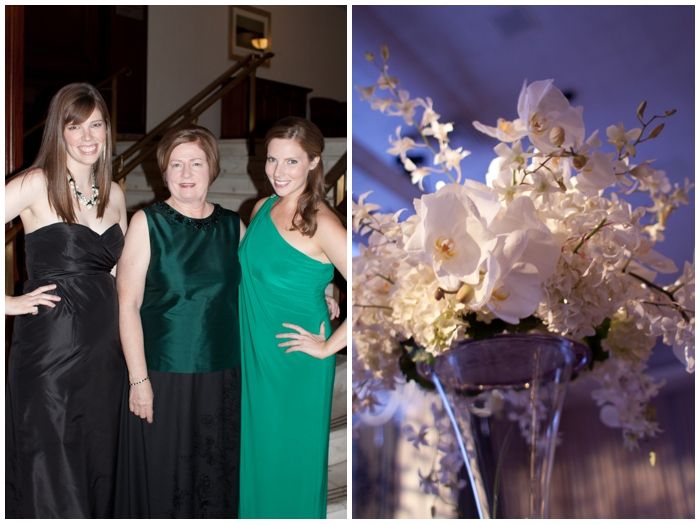 The Muehlebach lobby is one of my absolute favorite places in Kansas City. It's gorgeous with marble, an old fireplace and it looks even classier when filled with women in evening gowns and men in tuxes with tails.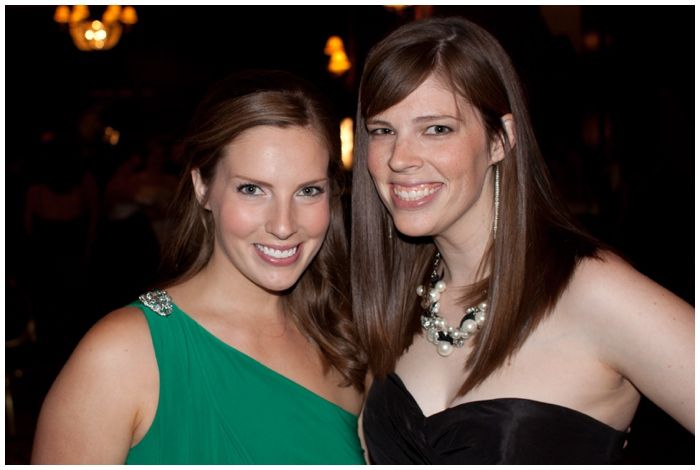 I'm getting a second wear out of my maid-of-honor dress from
Jennie's wedding
, and Lauren found a great deal on a gorgeous Grecian dress at Nordstrom. The color is so pretty and so very Pantone 2013. I found the necklace at Tablescapes this fall, and the Tiffany's earrings are from my BOTAR year.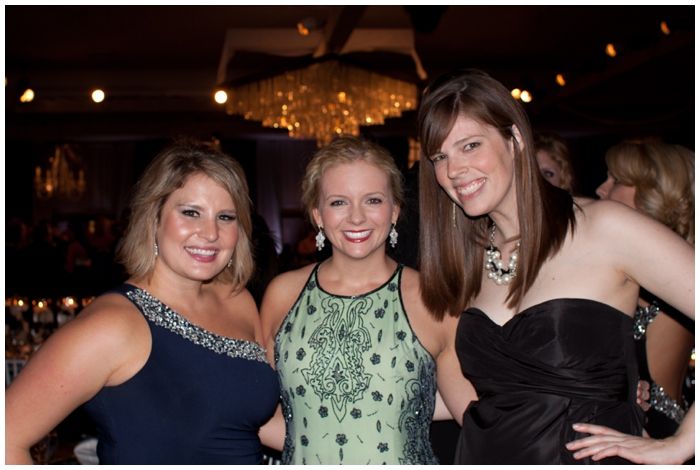 Friends Amy and Ashley were at a table right near ours.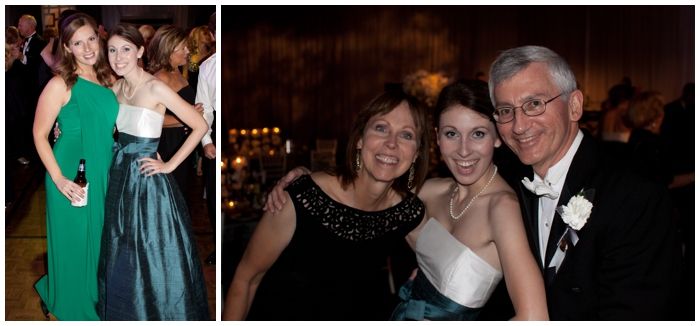 I included this one so you can see the dress for this year. I thought it was just gorgeous - my favorite since Lauren's brown dress in 2008.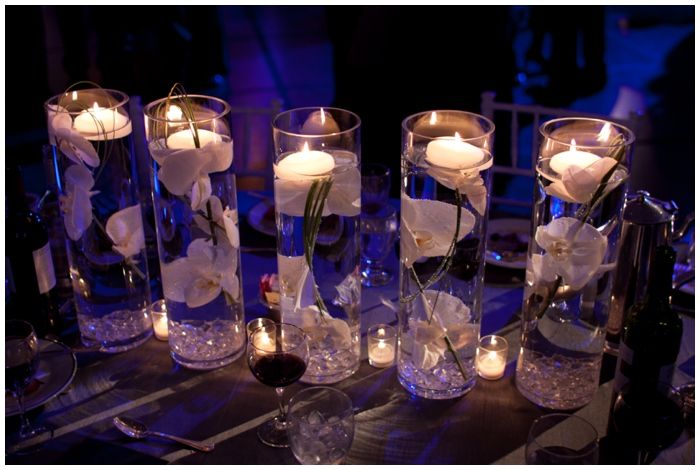 Unsurprisingly, the flowers by Dan Meiners were gorgeous. The whole ballroom looks different each year, and this year was sophisticated and stunning.

It was super special to share the night with Kate. I've been a little bit of a MIA friend this fall, and it was neat for her to see what all the hard work turns into with the presentation and waltz. She has known little Jeffrey since he was born, so I had to snap a photo of Kate with his family.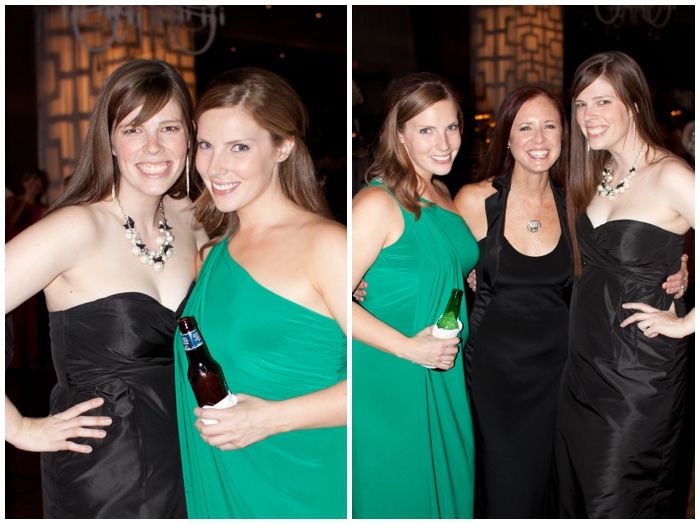 By far one of my favorite photos with my sister, even with the beer bottle. It's my facebook profile pic too! On the right we are on the dance floor with Kim, this year's president. True story: the reason Lauren and I are involved with BOTAR is because when I was 5'10" with glasses and braces in the sixth grade, my teacher really loved me and my family. We stayed in touch for YEARS and when I was 23, she proposed me. And then Lu the next year. She's a rock star, still teaching math, and did an excellent job as president.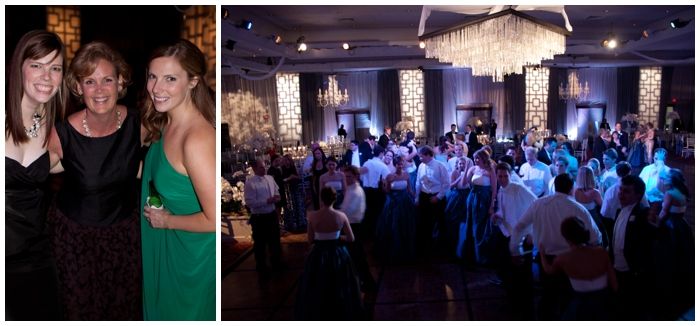 Right before we took this photo with Cathy, VP of the Ball, asked if I had my fun pants on. I tried! I was sure tired after a long day at the hotel. During the day, we had rehearsal, photos, and lots of time with the escorts waiting to go up for presentation. We had to be strict (sometimes), and later in the night one of our favorite escorts introduced us to his sister as the wicked witch of the east and the wicked witch of the west. Oh dear.

We worked with a wonderful committee of women who waltzed, collected fans and helped keep things going for all the six weeks of rehearsals. This included other sets of sisters - we've observed that it's easy to stay involved with BOTAR when you have a guaranteed buddy. I know Lu will always go with me - and we have fun! The other pic is of mom and her sorority sister (Diana's mom!).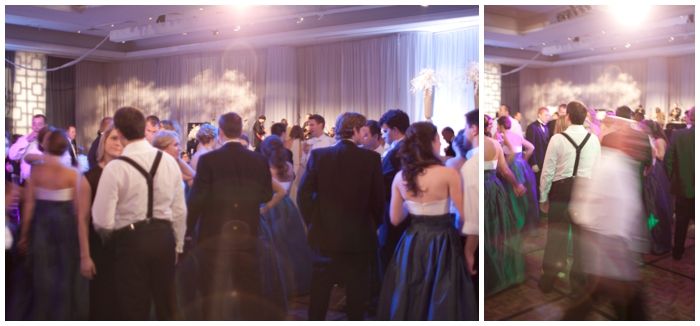 The Karen Davis Band never disappoints, and I danced. A lot. It was fun to be on the floor with all the young BOTARs and escorts we have gotten to know so well over the past six weeks. One more party tonight with them, and then we'll officially hang up our BOTAR hats for a while. It was a fantastic experience, and I couldn't believe how PROUD I felt on Saturday night. It was awesome.