We are deep in the thick of the American Royal and BOTAR season over here. Rehearsals for the ball are half over, and we are loving working with a new group of young men and women. The weeks are really long though because rehearsal is about three hours + travel time two nights a week. I could be wired from hanging out with all these fun people, but mostly I just fall straight into bed when I get home.
Friday night was BOTAR night at the Rodeo, and we were pretty excited to go as Governors to the event. We were both American Royal Governors during our BOTAR year, and Lauren and I are loving getting to do some extra special things while supporting the Royal again this year. We're also hanging out with a couple other sets of sisters which is pretty fun as well. I am sad when people don't stay involved because I think the Royal is the best, but I also have a defacto buddy in Lauren who will go to everything with me.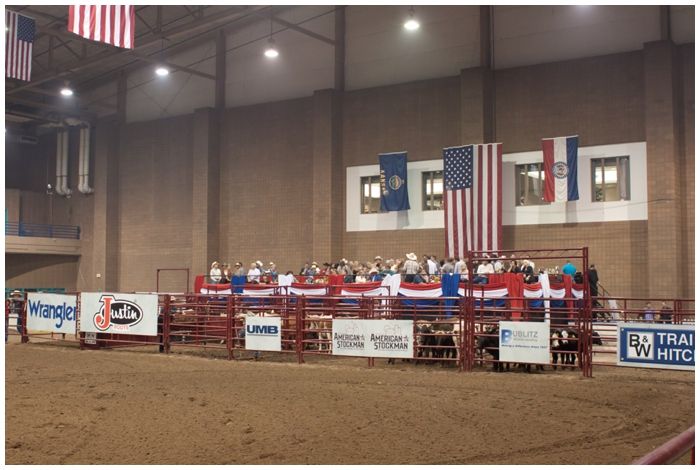 We had dinner in a room that overlooks Hale Arena - you can see the windows behind the huge American flags. After that tastiness, Lauren and I walked around the vendors, visited the Budweiser Clydesdales, and found the Governors' Deck. Located at the end of the arena behind the holding pens, we had a great view of the whole arena. It's very different with the rodeo being in Hale Arena instead of Kemper, but I also love it. We were so close to the action!
We actually left the Governors' deck for a few events to go sit in the Governors' box seats right next to the arena. Pretty much the first row! There was a waiter, and we could order drinks to enjoy while cowboys were flying off their horses right in front of us. I didn't bring the right lens to capture all the action - I didn't think about how close everything would be! But I do love this grainy shot of the rodeo clown during team roping.
Next year I would like to plan two trips to the rodeo. One on Friday night for the BOTAR party and the Governors deck. And the second one for the matinee on Saturday with some of my friends' kids. It's an easy event for little kids because it's only about two hours, pretty action packed, and there's popcorn.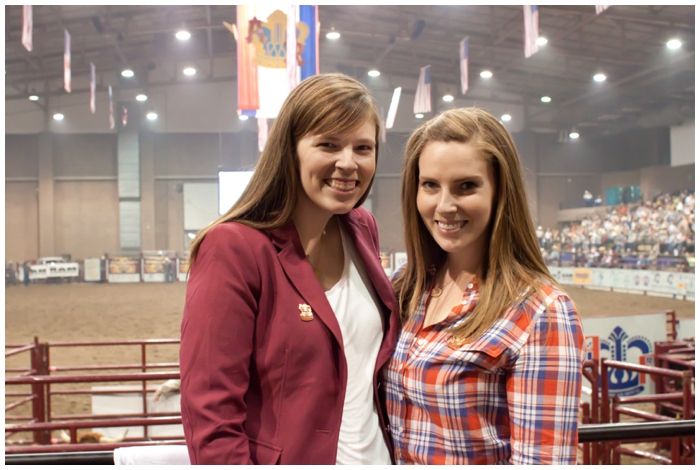 We'll put on our Governors pins again on Friday and head to the BBQ. Then two more weeks of rehearsal leading up to the prettiest ball I'm sure there ever was. After that, I'll probably just stay at home and sleep till November.