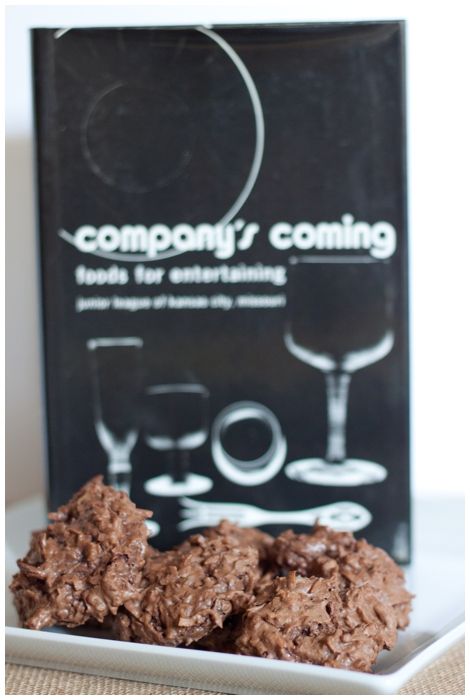 And just like that, we've reached the end of the "
13 Cookie Challenge
." I've made two cookies in a row that were more like duds than successes, and I'm happy to put this challenge back on the shelf. I liked the excuse to reach for a cookbook instead of Pinterest. It was fun to stretch my cookie muscles beyond sugar cookies, and I found a few new cookies that I'm eager to make again. But butter, flour and chocolate chips are too expensive to bake into cookies I might not like.
The cookies pictured above where some not very pretty (or tasty) coconut fluff cookies. Not my favorite. And on Wednesday, I made a patch of pecan squares that were like pecan pie bars that were also a disappointment. They overcooked even though I baked them less time than recommending and were pretty tough to cut. However, they tasted much better than the coconut ones from earlier this summer...
In total I made eight cookies, and four were absolutely fabulous. I will be making a few of these over and over again, specifically...
(Rachel is going to be really disappointed. No chocolate cookies made the list. I don't know what's wrong with me - these
Oatmeal Chocolate Chip
cookies were also very good. But now I've got to find some white chocolate chips. Pronto!)