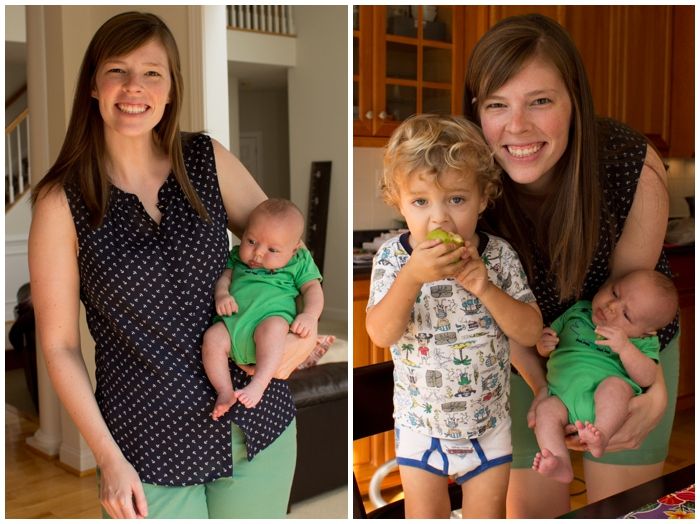 I've said it before, and I'm likely to say it 82 more times so long as I'm blogging - I have the world's best friends. My visit to Pennsylvania was short, but a very pregnant Vicki drove up from DC and new mom Emily drove up from Maryland. They brought their kids and their husbands, and we had the best day in Pennsylvania with Rachel and her crew of boys.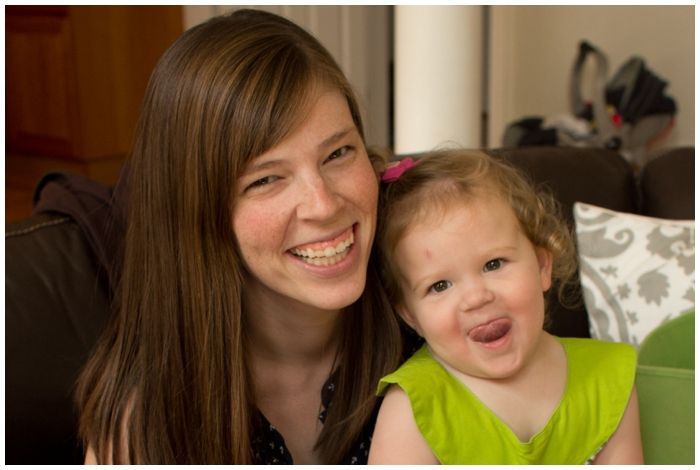 Gwen's going to be 2 in October, and she's awesome. Lots to say about everything going around her and the best ringlet curls. Especially in the humidity! I think she's ready for a baby brother based on her level of excitement about baby Keaton!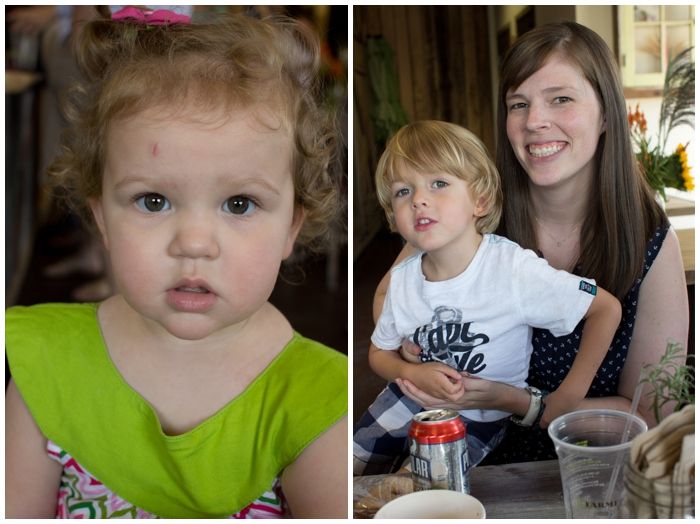 After hanging out at Rachel's for a while, we went to lunch at Farmer's Road. Homemade sodas and awesome entree options. Kansas City friends - it's sort of a hybrid between a Westside Local and Unforked but with better prices. My apple and cheese sandwich with sweet potato chips and a soda was less than $6. Some of the guys needed a little more to fill them up, so we also ate a lot of homemade hummus and awesome options from the pickle bar.

The really great feature was we could all order at the counter and then they brought us the food at our long picnic table. Easy to manage with lots of little ones, aged 6 weeks to 4 years.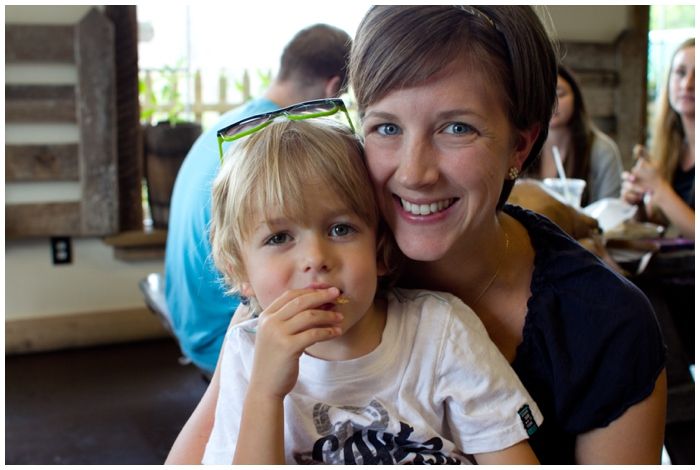 Finn's shades kill me in this photo. He's definitely my bud still, and I love having conversations with him about everything. He'll tell you lots of things. Favorite topics: Transformers, RescueBots and Duplos. He also has an opinion about what Gwen is doing that's usually hilarious.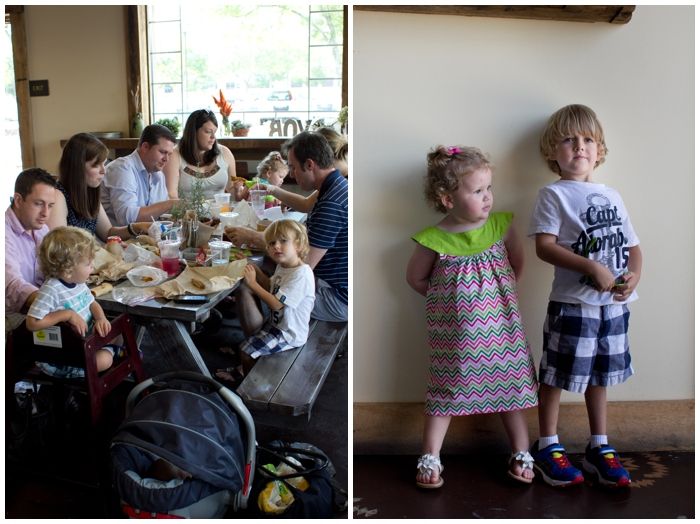 We all got to sit and enjoy the meal for a long time before babies needed to nurse, kids needed to potty, and they just couldn't sit anymore. Breaking bread with friends is always a blessing, and I'm particularly fond of this hodgepodge of east coast friends and their husbands. And their funny little people.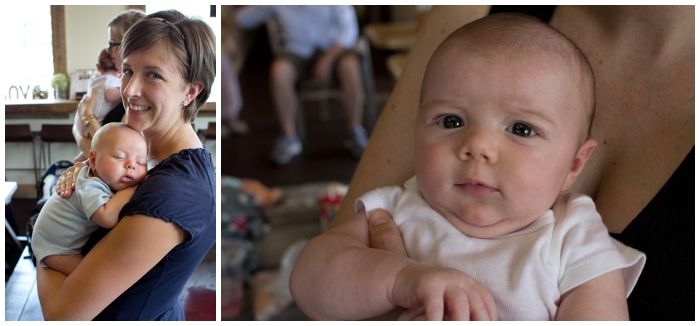 The babies were very well behaved. Keaton and Charles are both adorable and snuggly. More babies for everyone please. The dads also were super helpful wranglers which made it easy for us to catch up a little while we sat together. There are no photos of the men from this outing, but they were around too. It was nice to see Sol, Ryan and Daniel as well!
We attempted a group shot with the five little ones, but let's face it, we were outnumbered. Instead you get this group shot of my good pals. So very lucky indeed.