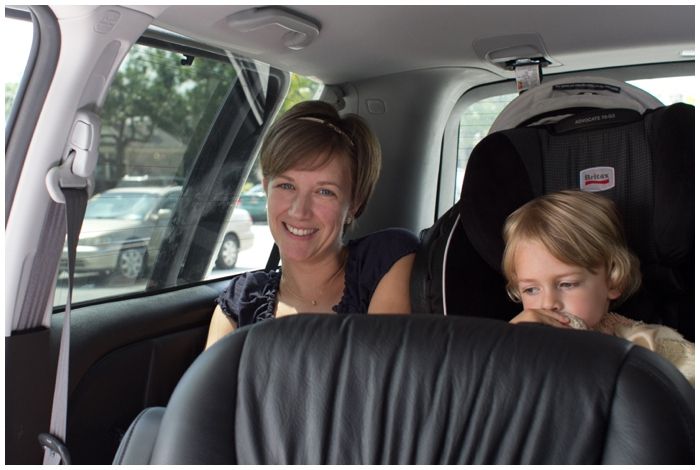 After lunch
, we were getting ready to head to Longwood Gardens. But when two dads and husbands decide that they want to go golfing instead of walking around a large outdoor garden, they will go to great lengths to make it happen. Installing car seats is no one's favorite job, but Daniel and Sol made haste to get Gwen's installed car seat into the minivan.
Because Vicki is pregnant, and I'm six feet tall, Rachel got the 11" of space between the window and Finn's car seat in the back row. Doesn't she just look thrilled with this plan? Rach, Finn, Brady sat in the back, with Keaton and Gwen in the middle row, and Vicki and I piloting at the front. We made it work, and I loved the little bit of extra quality time it allowed me to catch up with Vicki. Everybody else was watching Robin Hood.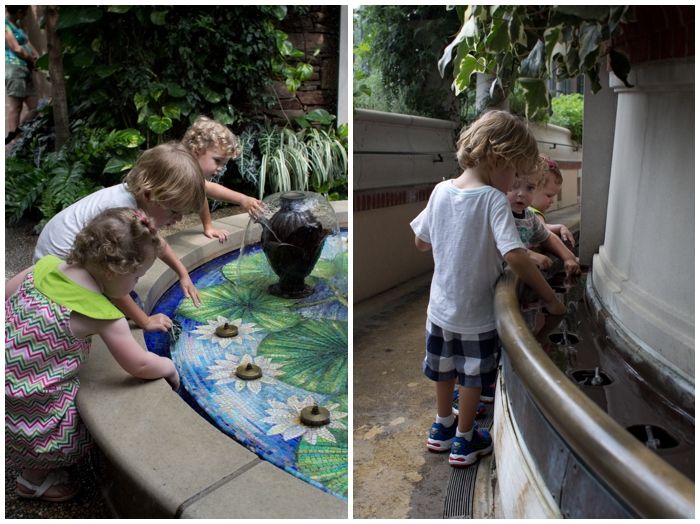 Longwood Gardens is really great, and surprisingly awesome for kids. I went a long time ago when I was little and again while
visiting my aunt and uncle back in 2010
. After we paid our admission and loaded up on some sunscreen, we headed straight for the children's garden. It's perfect for kids because it offers plenty of opportunities to play with water fountains! Our crew didn't get too wet but we saw some little kids that were soaked and darting around the indoor garden.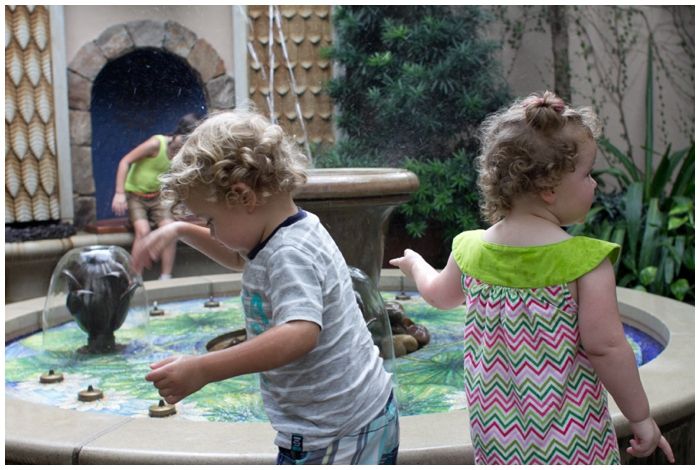 I just included this photo because the humidity in there was doing wonders for their CURLS. Straight up ringlet city.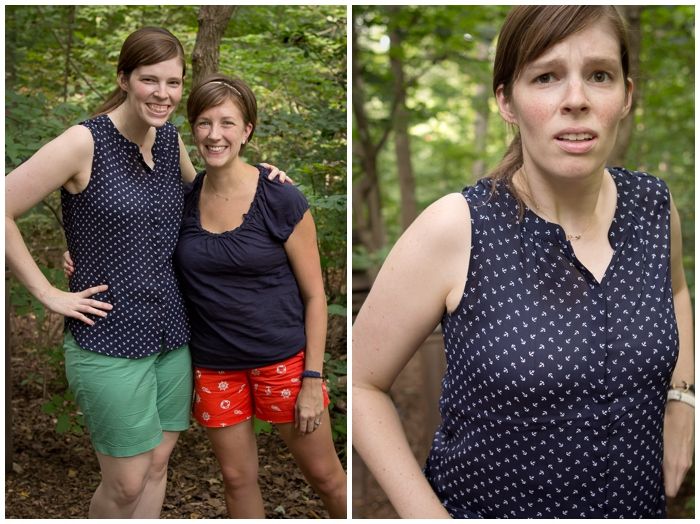 We walked over to a giant tree house that Finn and Braden both loved, and then we tried to take a picture of Rachel and me in matching outfits. It's good but you can't really tell how matchy we are - I'm wearing a nautical shirt, she has nautical shorts (though now
she owns the same shirt
). We're both wearing KJP bracelets, matching necklaces, and we were both wearing our Jacks until I changed into "walking sandals."
And the photo on the right? I was really hot. Internet, you're welcome. That's what I look like when I'm really hot. Vicki and Rachel insisted I share it's awesomeness.