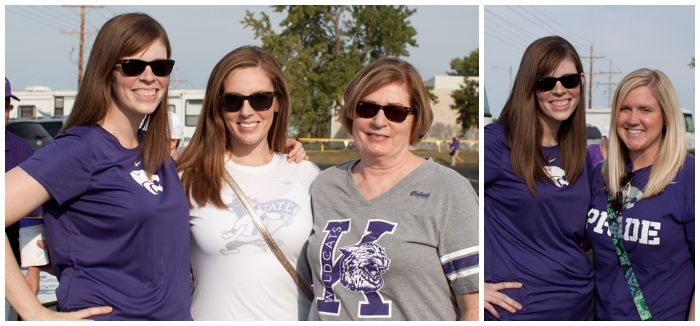 The Willebago returned on Saturday, and we were sure glad. Not only are Karen and Don loyal blog readers, they also put together a good tailgate meal. Don's cheeseburgers were amazing, especially with fresh tomatoes and signature New Mexico green chiles on top. Yes, please and thank you.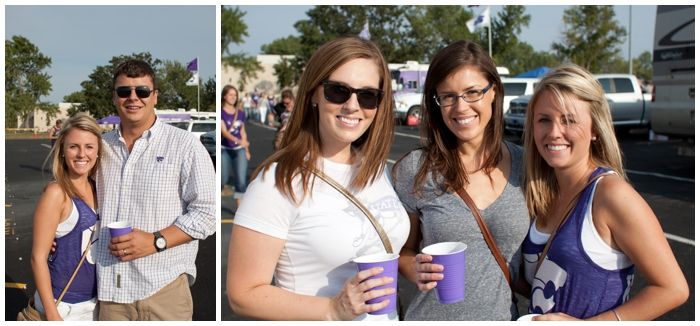 Several of Lauren's friends made the trip up from Lawrence and KC. It was Ashley's first game in Manhattan, and so good to see her law school pals doing something K-State.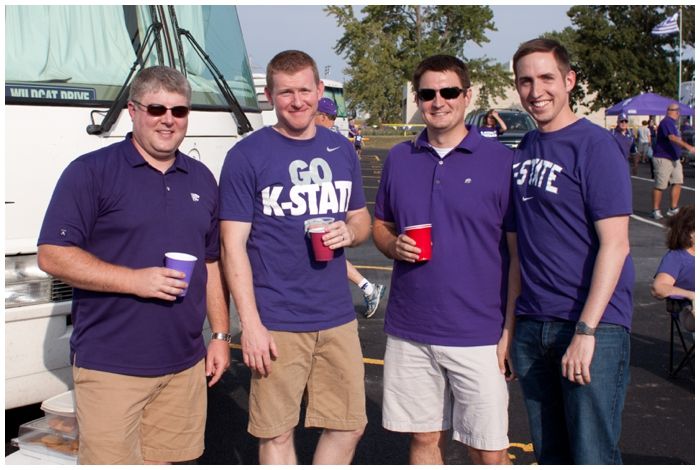 And these guys were there too. They were super thrilled I was taking their photo, can't you tell? I've been talking regularly about this revelation with my KC friends but haven't written about it here. It sort of snuck up on me and caught me off guard. These guys are "grown-ups" now. And I suppose we're all grown-ups now. #thisis30
Somehow growing up with them - I've known Kenneth and Jon for 11 years now - I missed that they grew up. KNort is rocking the full part in his hair again, and Jon's about to become a dad. They work jobs where they have a lot of responsibility. And I suppose I'm a grown-up too. My best friend picked me up in Philadelphia in a minivan with her THIRD kid in the backseat. Book club conversations are about baby milestones and breastfeeding. I have to mow the lawn.
I can't really decide how I feel about being a grown-up, as I'm also perfectly comfortable with my mom driving me to K-State games and buying me dinner. It's just the weirdest thing to look around at the guys who we met on the Slab for homecoming and realize how dramatically life shifts. It makes me nostalgic and excited for what's ahead.