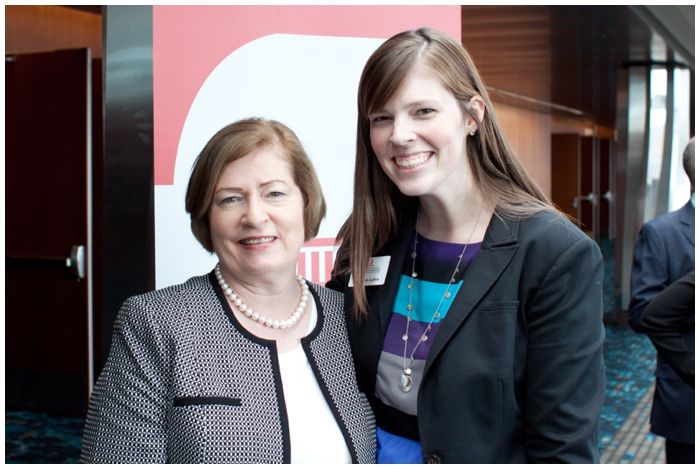 Last Friday, Mom and I took the afternoon off to enjoy Kansas City at its best. We ended up with shopping on the Plaza and the Art Fair, but the first celebration was a good one. The Junior League of Kansas City, Missouri marked their 100th anniversary with a luncheon at Bartle Hall. And Hoda Kotb was the speaker!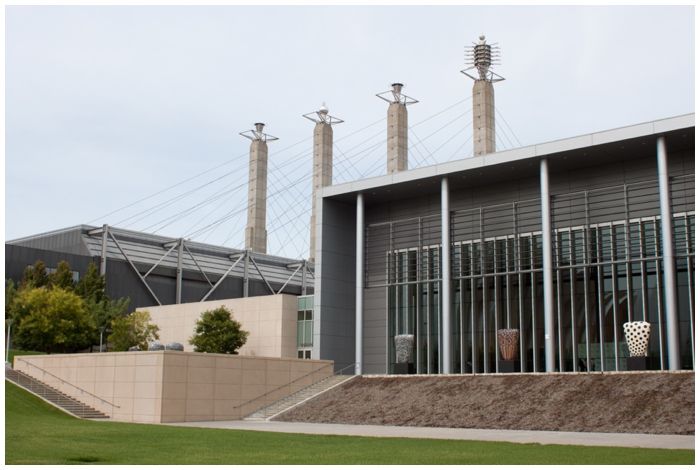 In case you were wondering - or confused like many of the attendees - there is actually a very nice part of Bartle Hall on the south side by the Kauffman Center. It's like a huge hotel ballroom, and they did an excellent job setting it up for 800 guests.
I was in the "cheap seats" in the back with Abbey, and Mom sat up front with many of her friends from her days on the Board. She's pretty impressive because she ended up serving three years on the Board, one as a step-up, as Treasurer, and two years as the Director of Finance. This math and money schtick is pretty common for my mom. Whenever she volunteered in the community or at school, she pretty much always did the finance job at least once.
This would make my brain hurt. But I'm trying really hard to stop saying "I'm not a math person," because I'm actually decent at math, money and numbers. And if I have daughters, they might be awesome math heads, and I want them to own that. #realtalk #soapbox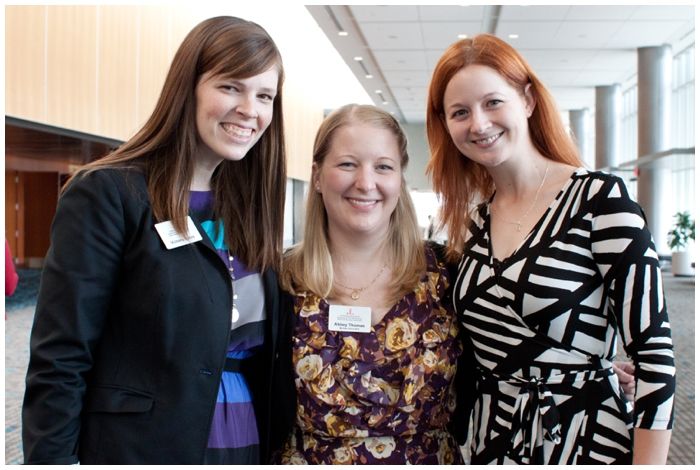 Abbey and Traci volunteered but also got to join the fun for the luncheon. Hoda was delightful! She's just as peppy in real life as she is on the show and also pretty sassy. There was also a tribute to the League narrated y my favorite anchor Christa Dubill, and several community highlights celebrating all that the Junior League has done for Kansas City in the first 100 years. It's amazing to step back and look at all that they have accomplished!