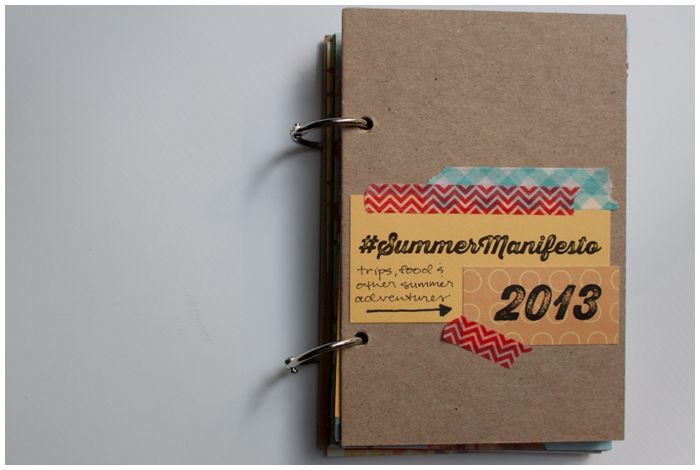 I made a pretty ambitious "
summer manifesto
" list back when school was wrapping up. I'm happy to report that it was really a wonderful summer, and I had a ton of fun. I also made my own mini scrapbook to remember all the cool things I got to do.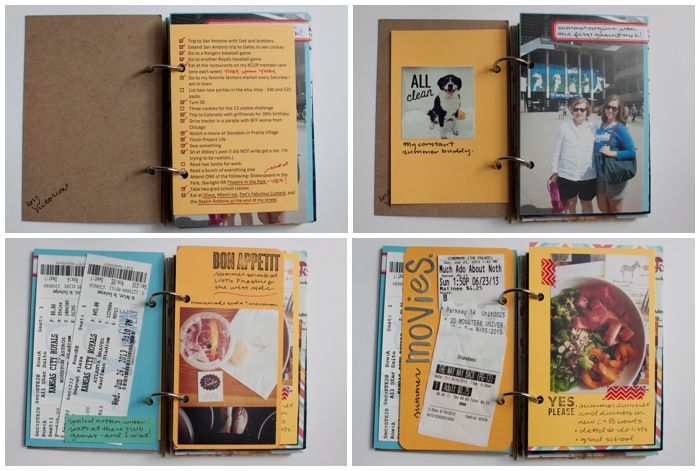 After I wrapped up the
project life album
from the first part of the year, I was ready to make another mini album. I absolutely LOVED putting together the
holiday minibook last year
, and I am 100% sure it's the size that I love. The pages are brief and easy to put together, plus it's easy to add either a 4 x 6 photo or
my new favorite size I can print on the cheap
.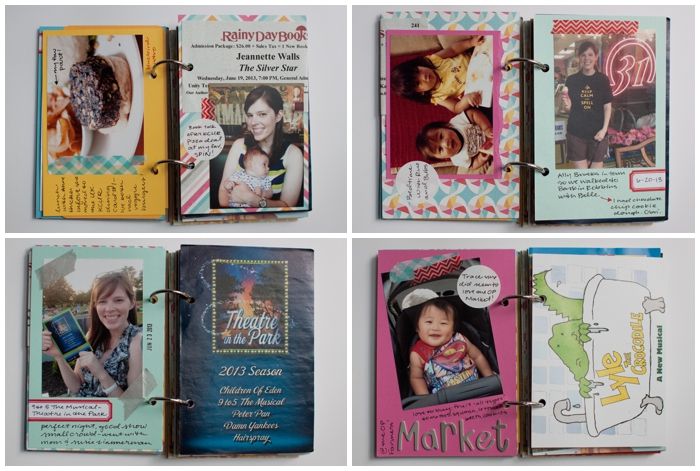 This time instead of buying a minibook from someone else, I made my own! I chose a few cardstocks I loved from Archiver's in Overland Park, purchased some matching washi tape (seriously, who can ever have enough?), some cardstock and I was ready to craft. I used some heavy cardboard pieces I had at home, ordered another set of Kelly Purkey stamps, and rounded up some more stickers. I can't stop using the Martha Stewart file labels, and they conveniently matched again! (I'm almost out and they have
changed the colors
. Sad!) I assembled the whole book before I started adding photos. Some of the pages were different sizes, but it totally worked. I embraced the organized chaos and did very little rearranging.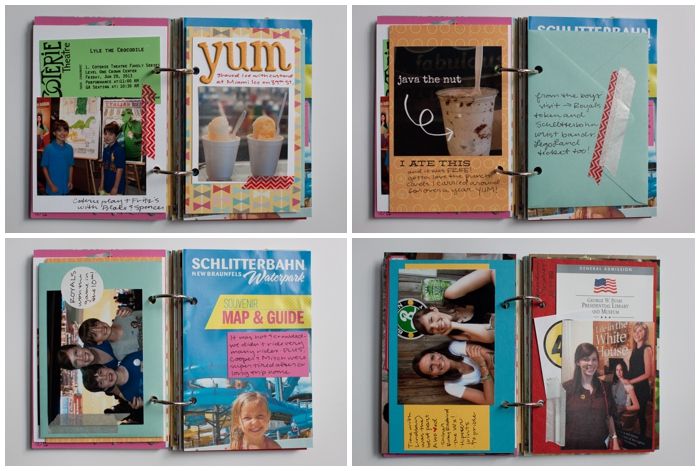 I printed just a couple of pieces of cardstock for the book - a label for the cover and the to-do list on the front page. The rest is just my handwriting on the pages, stickers and even on photos. I have a small addiction to
these stamps
and could use them on
many pages
since a lot of the summer manifesto was about food...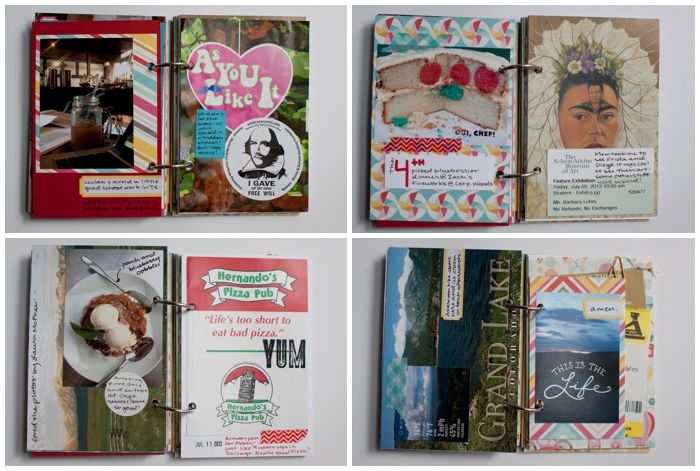 In the end, the only things I didn't really get done on my summer manifesto were, "read two books for work," "list two new parties in the shop," "three cookies for the 13 cookie challenge," and "read a bunch of everything else." Grad school limited the amount of reading I did for work or play, and I only listed one new party. The party is one of my
absolute favorites though
! I might still list another party. Maybe while I'm sitting on the couch with my Pennsylvania bestie in eight days.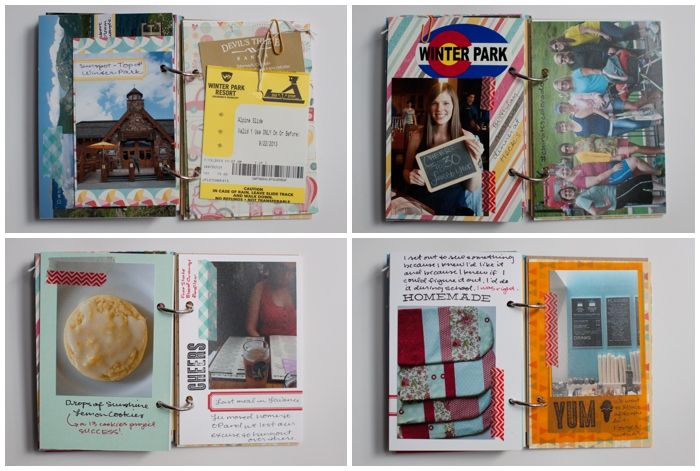 I love this little book for so many reasons. The photos were taken on both my iphone and my camera, and ome appeared on instagram and others didn't. But they are all photos I love. I like that I could include lift tickets, menus, stickers, and souvenirs from the boys' visit. It's also the perfect size, and I flip through it regularly.

I have a blank minibook ready to go for my 30th year. It says "For the love of ______" on the front, and I will eventually write in 30. I haven't decided what exactly goes inside yet, but I think it will be just some highlights for the year.
Maybe I should make a football minibook. Or a BOTAR adventures minibook? Or maybe I'll just run my etsy business with Rach, work, volunteer a gazillion hours, take a grad school class and try to sleep more than 6.5 hours a night. #bettergoal #fallbonanza