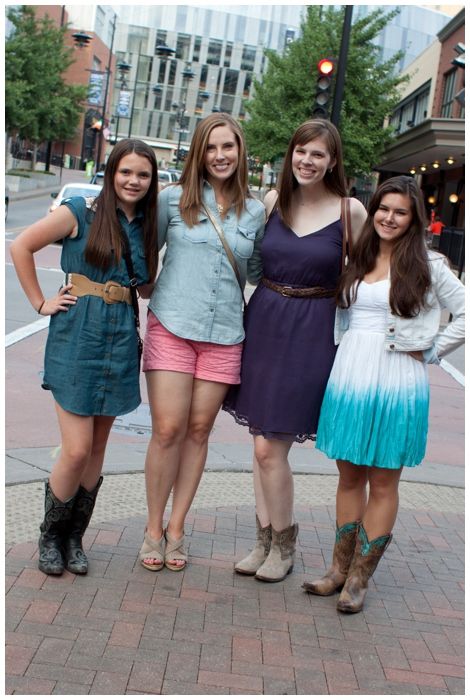 Last Friday night we went to see Taylor Swift - Lauren, Gabby (17), and our first cousin from western Nebraska, Molly (14). The young ladies are going to be a senior and a freshman, and we did it up right. Dresses and cowboy boots, dinner at the Bristol, and great seats for a sold out show. Dad said, "Everyone down here (at P&L) is wearing little dresses and cowboy boots - did you all call each other first?" Silly dad comment.
Also, how much do you love this photo of us? For some reason my dad got artsy on the last frame and tilted the camera with the new lens. TOTAL success.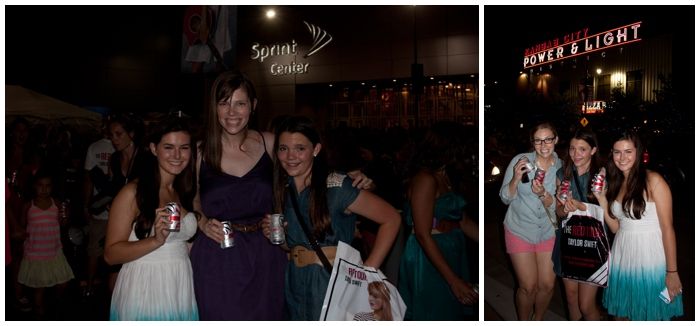 We loved the show. She sang almost all the songs we loved off her new CD, a couple of her older songs that are just classic, and really put on a show. Ed Sheeran opened, and we were super impressed with him too! Check out his stuff on
YouTube
- he's a British Jason Mraz of sorts. After we left the concert, Diet Coke was passing out little cans for the ride home. I still don't love the stuff, but I do love Taylor Swift.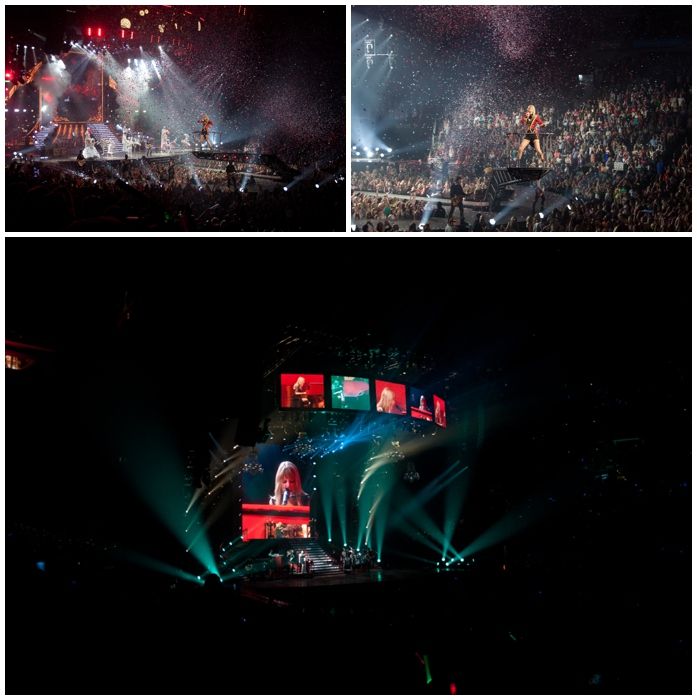 Now for some
real talk
: I cried a few times during the concert. It was a great show, but it also got me thinking about life. I was super thankful to be there with three important ladies. I love them dearly, and I want the absolute best for them.
But I was also humbled thinking about how life is kind of tough sometimes, and it's easy to get discouraged and put down. I would love to save Lu, Gabby and Molly from heartache and just get them to some imaginary/happy finish line. Unfortunately, that's not how it works. Instead, I hope that they remember that they're awesome. And smart. And funny (did you see Molly's face in those diet coke photos!?)
I thought about all the lies that I tell myself about being too tall, too old and too chubby, and I realized that if Lu, Gabby or Molly complained about those things, I'd straight up YELL at them. I'd say, you are more than any of that. So I was also humbled at the double standard I set for myself. I could probably go a little easier on me. I imagine this is how moms feel about their daughters all the time.
(She's singing a doo-wop version of You Belong With Me. IT WAS AWESOME.)
I got to thinking about if life was a little bit more like a Taylor Swift concert how nice it would be. There would be less judgement, and more singing and dancing around together. We'd make a big deal out of everyone's moms --> We saw Taylor Swift's mom! She was RIGHT next to me! And everyone would just be generally nicer, to each other and especially to ourselves.