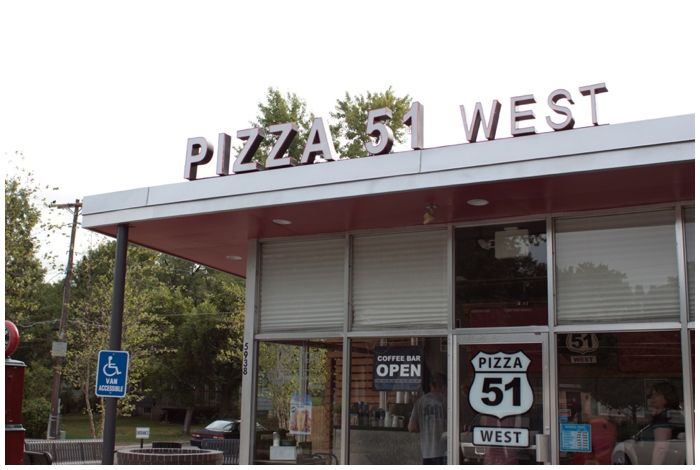 When Allison and her kiddos moved to town, I was thrilled they were super close. I love Rue and Trace, and they are growing up super fast! I also love that they live within walking distance of Pizza 51 West. I've written before about how much I love their pizza when I took Spencer and Blake on
their visit to KC
, and I'm thankful for lots of excuses to have their giant slices of pizza. Last Sunday night, Alison, her three well behaved dogs and two well behaved babies, and I went on a long walk and ended up at Pizza 51 West.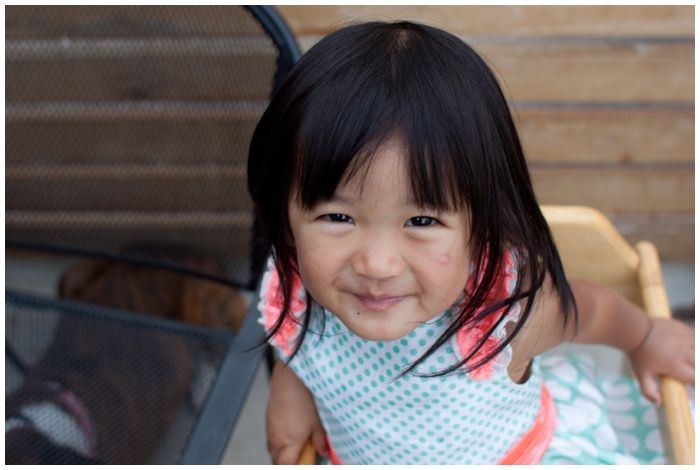 Rue wore a very pretty dress to church that morning and managed to keep it clean all day for our outing later that night! I'm trying to trick her into smiling in this photo. I think she's actually smiling because she can see herself in my new big lens. My parents bought it for me for my birthday, and I'm loving it. LOVE-ING-IT.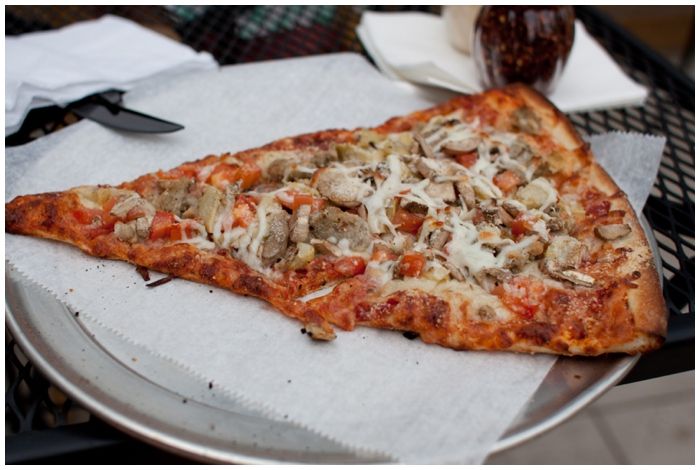 This is a gloriously large piece of pizza. I can't remember what I got exactly, but there were for sure mushrooms, tomatoes and sausage. The only bummer was they got pretty close to the top of the crust with the toppings which left less room for the honey. Be less generous! More room for honey!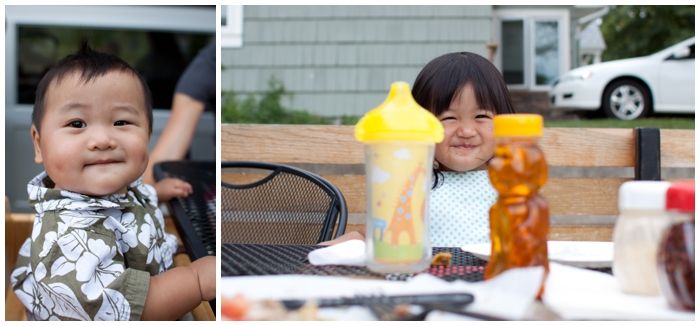 Couldn't get a straight up smile from Trace, but I got a few from Rue. They are great dinner companions, especially when there is food on the table in front of them.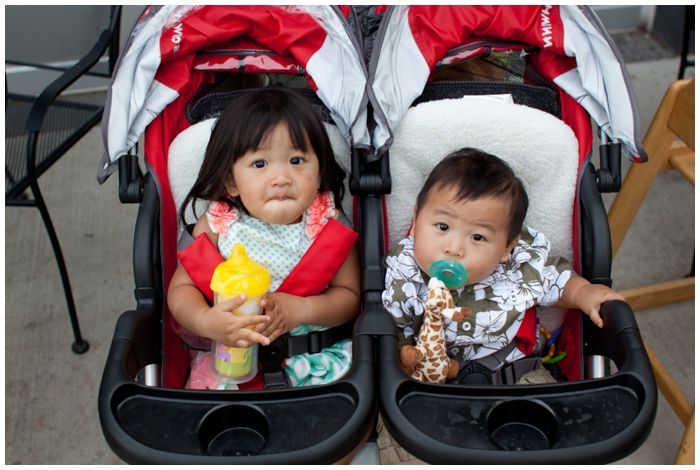 What we have to leave already? More pizza please!