My beloved grandparents, Virginia and Lauren, celebrated sixty years of marriage on August 2nd. To celebrate their anniversary, my mom and I started planning a special postcard project back in May. We collected photos of them and a few of their kids and grandkids throughout the years and created postcards with them. Instead of scanning the photos, I took photos of the photos and processed them in Lightroom/Photoshop to add the dates.
We used Moo to print the postcards because they allow you to print different designs on the front of each of the cards. Their quality is topnotch too. I put the same design on the back of all the cards with an anniversary description at the top and their address. Mom added a stamp and wrote a brief letter explaining the project. Together the letter and the postcard went in a A6 envelope, were addressed and sent around the country.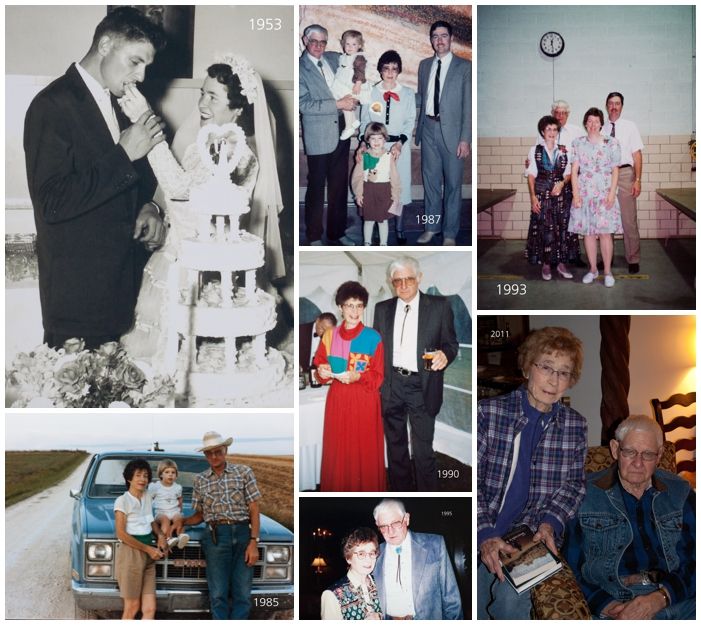 I've included 21 photos in this post, but we mailed 34 different designs out to family and friends. For several weeks, my grandma went out to check the mail to find postcards with wishes on them. They've received 33 of the designs back in the mail and probably around 130 postcards! We also published a small announcement in the
Salina Journal
with a wedding photo and one from this year that I took in front of their farmhouse. They probably received another 60 Hallmark-type anniversary cards from this announcement as well.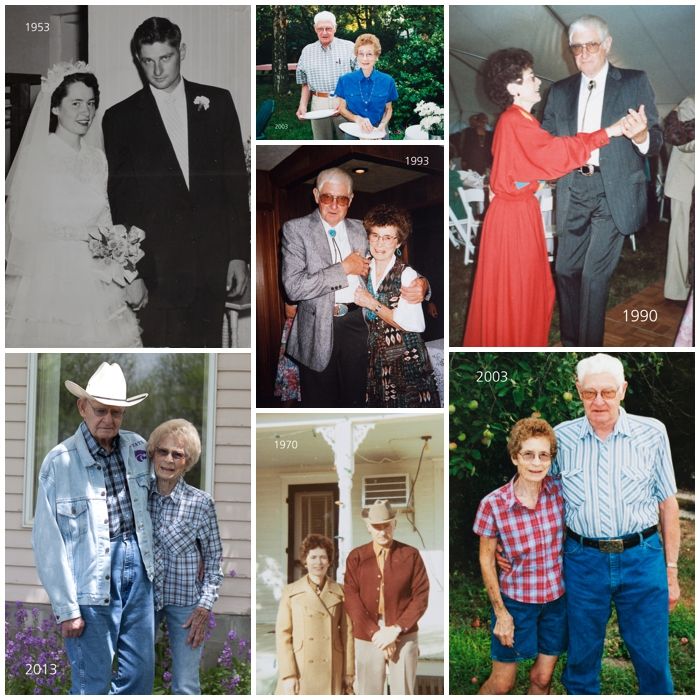 I have several favorite photos from the collection - all of the photos from their wedding day in 1953, especially the cake photo. I also love the photos of them dancing because I have the sweetest memories of my grandparents dancing at anniversaries and weddings. The lovely hat my aunt wore at her wedding is also a favorite, and I think I was a pretty cute kid too!
We loved putting the project together, and we know it was fun for them to receive so many congratulatory notes. Thanks to our friends for showing us other similar projects, and thanks to all our friends and family for sending back their cards. Also, thanks Grandma and Grandpa for being such kind role models for the rest of us.