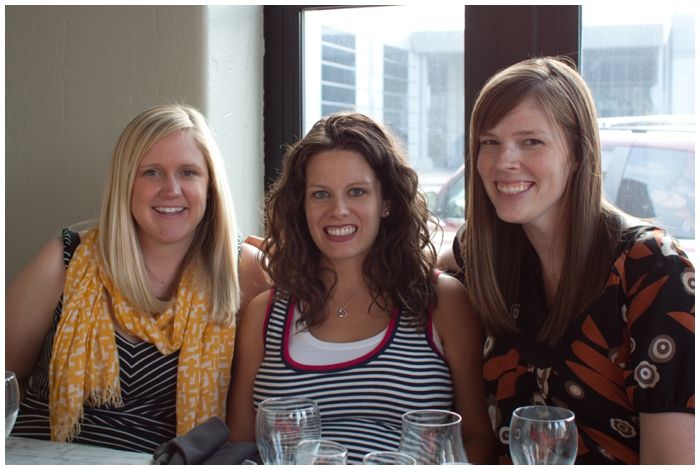 You know what I love? New restaurants. Boulevard Beer. Having long hair. Saturday night was a regular trifecta of that fun stuff with friends. We went to
Amigoni Winery
down in the West Bottoms for a drink before dinner. It's been open for a while, and the building is gorgeous!

Jon and I had beer, which may seem like a strange choice at a winery. I was just saving a reason to go back again and try the wine. It's almost American Royal season, and I'm pretty sure I'll find myself down there a few more times!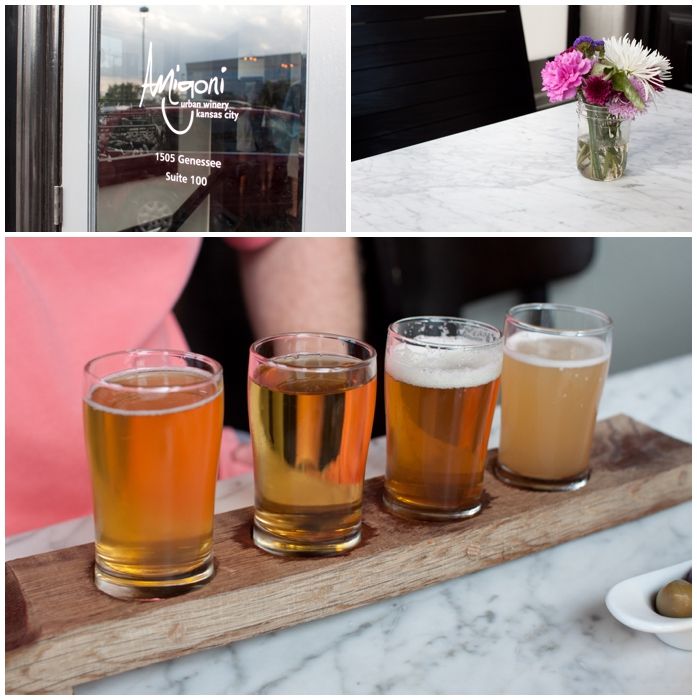 Our dinner reservations down the street were at
Voltaire
. It's in the old
R Bar
location, and I was immediately pleased to see the lights weren't dimmed as low. They kept the long couch, which I loved, and the menu features small plates.
We were prepared for small plates and able to decide on a few shared appetizers to start. The spicy chicken wings came highly recommended and were absolutely amazing. Order them. We also had cheese and charcuterie and calamari, all super tasty. Each of us ordered a main dish, which was just another small plate but meatier. I had three perfectly prepared scallops, which is something few people can do. We had the dessert, which was good carrot cake but no
Mission Antique Mall.
School starts on Monday for sixth graders. Seventh and eighth graders are back on Tuesday. It feels like fall around here, even though the temperatures are still in the 80s. I'm ready for back to school clothes - it's almost picture day - and BOTAR to get into full swing. I have plans to spend some quality time down in the West Bottoms and at the Royal, and I think I'll stop by for a cocktail and a snack again at Voltaire!