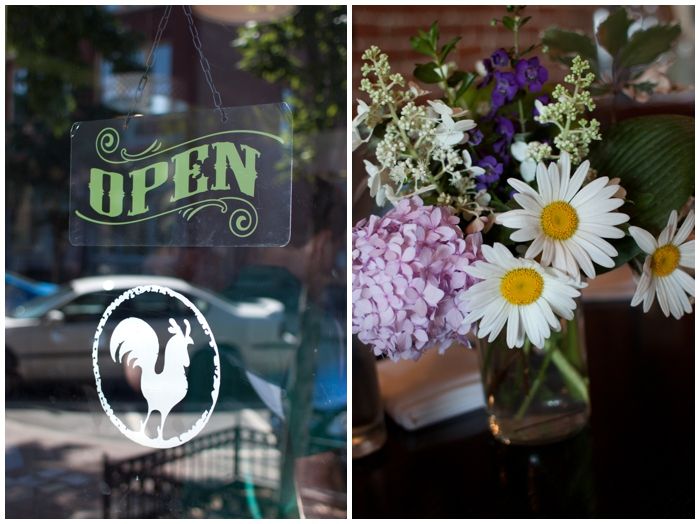 Today is Tara's birthday. We celebrated over the weekend with a breakfast brunch because as Tara says, "Pancakes are her love language." And I think she might also say that "Breakfast is her favorite food group." If she doesn't say that, she could! We were going to go to Nica's on Southwest Boulevard, but they recently reformatted their restaurant and are now only opening at dinner serving Cajun food.
It is worth noting that the fine folks from Nica's 320 opened a
beignet
only storefront in River Market. We walked past it on Saturday, and I'm pretty sure I need to go back after church very very soon. There was a line. You know how I feel about waiting in line for food.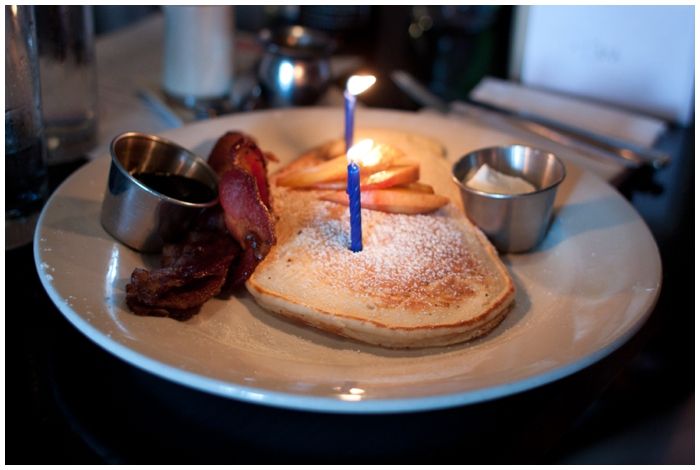 We were able to make reservations at the last minute for Farmhouse. I've been twice before,
once for dinner
and another time for happy hour. I was pretty excited to try the brunch but found it to be mostly middle of the road. We had two french presses of coffee (I think Roasterie), and all the coffee drinkers agreed it was the worst coffee ever. I make Roasterie at home all the time and make a much better cup of coffee with my drip coffee maker.
The best part of the whole meal was the bacon. And it was phenomenal bacon. James (aged 2) loved his eggs so much he ate two over medium plus almost all the eggs off his mom's egg benedict. There were some fancy dishes at the other end of the table, so maybe I just ordered something too plain. I did remember to bring some candles for Tara's pancakes. But mostly I would just like some more bacon.
Abbey's mom arranged the gorgeous flowers from her garden the morning of brunch. She just has all those pretty things blooming all the time! We had a good time celebrating Tara, and it was fun to be in a different part of town.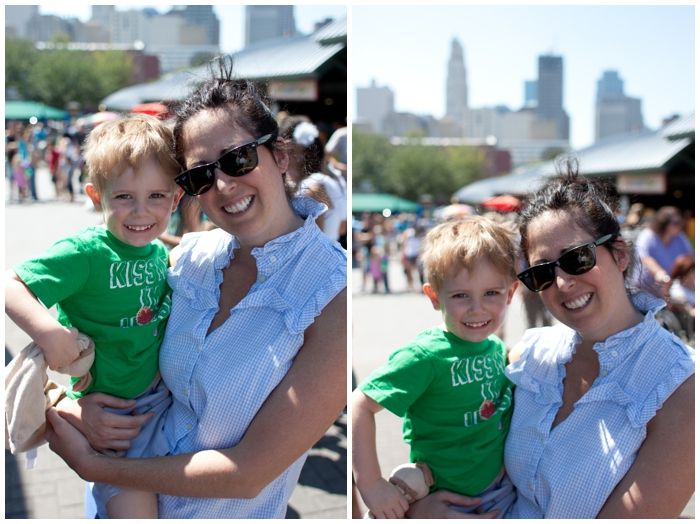 After brunch we all walked down to the market, with Robert and Everett in strollers. It was still super crowded at 11 o'clock, and we managed to grab a couple of things as we walked around. And this cute picture of James and his mom. I wish you could see his cowboy boots. He told his mom they were made for walking, but he mostly wanted to be held. With Tara's birthday today, we're all officially in our 30s, otherwise known as the "Go be awesome" stage of our lives.