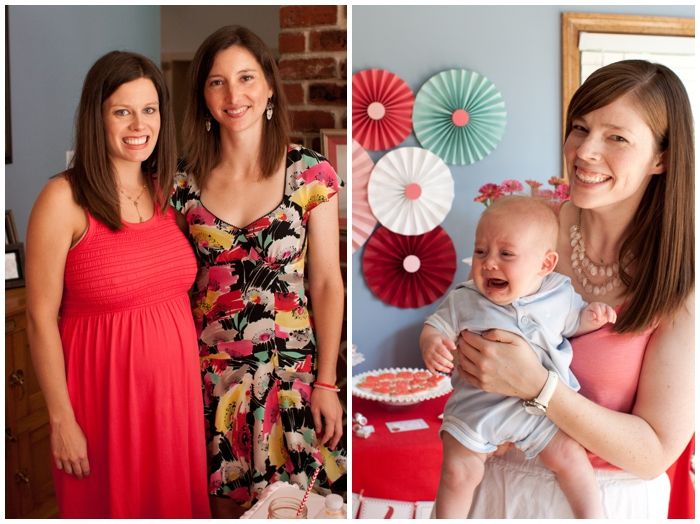 We had a berry sweet strawberry shower last Saturday at my mom's for Erica and her baby girl arriving in October. Very sweet Kami from
OrangePeel
came and took photos of all the details, so while you can see some of them in the background here, this post is mostly all about the guests. And the babies who occasionally cried when I held them.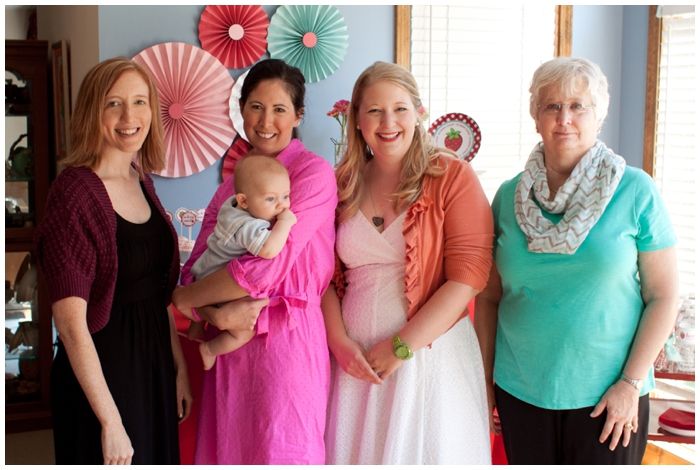 Robert wore a sailor outfit for the occasion. It was very nice of him to put on his nicest onesie for us.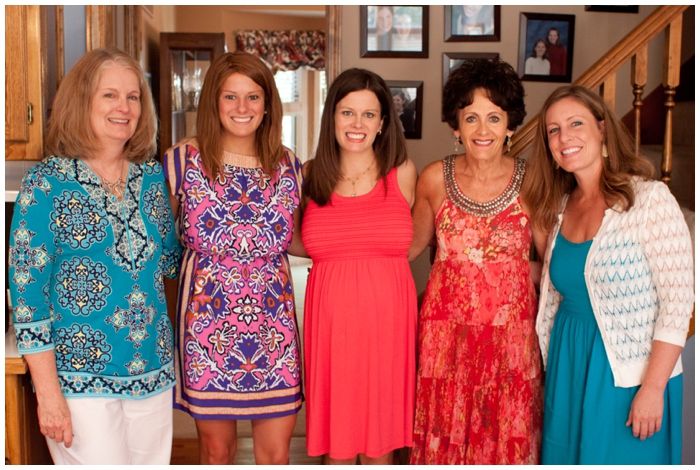 Erica's sister, one sister-in-law, her mother-in-law and mom all came to the shower. There have been a variety of showers for this lucky baby girl, but we decided ours wouldn't be complete without all these nice family members.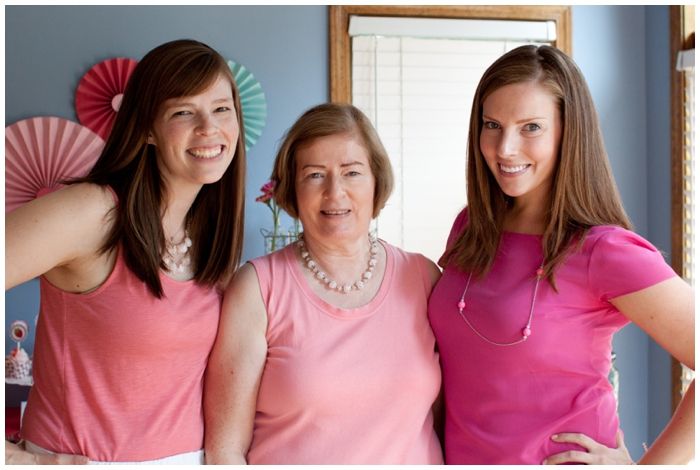 Mom and Lu were very gracious to share their house with all the guests and my crazy plans. We started setting up for real on Wednesday, but Mom has been talking through the logistical details with me for months!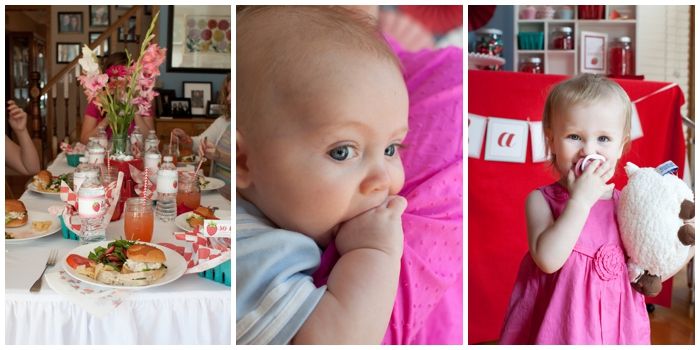 We had a delicious feast with the best little sandwiches and spinach salad with strawberries. We were able to seat everyone at two big tables which is my favorite format for hosting parties. I'd rather be in big groups than small intimate tables around the house. Yes, I am an extrovert.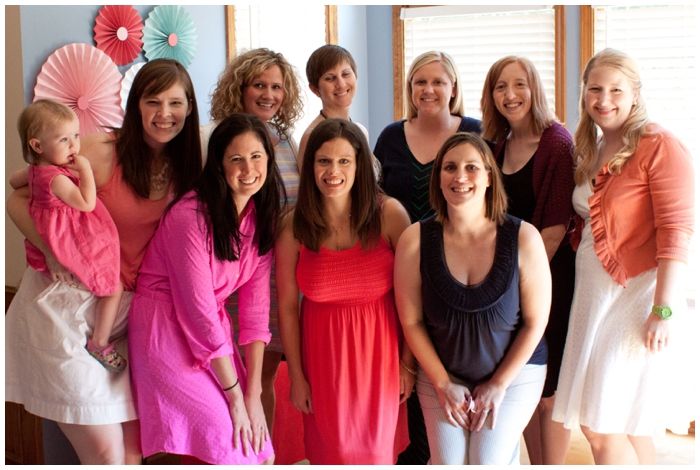 Members of our book club in attendance. I knew better than to try this crazy lighting for this shot, but eh, it works. So much fun with so many good friends. And as a bonus, Fiona let me hold her for a little while.