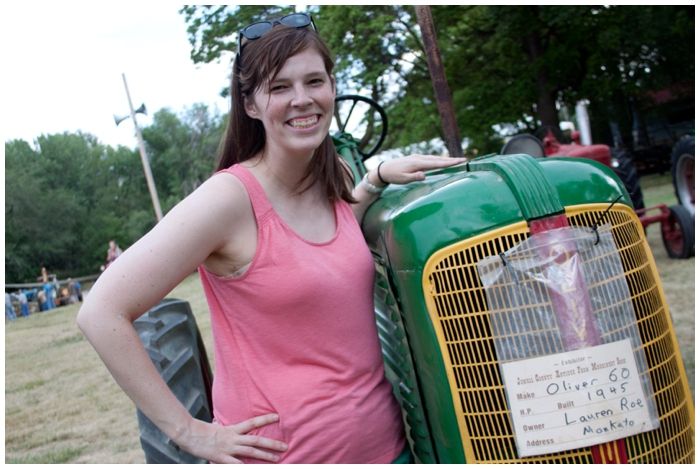 So there was another thing that I wanted to do for my 30th birthday. I wanted to drive the family's 1945 Oliver tractor in the parade at the Jewell County Threshing Bee. (You can read more about the tractor back
here
!)
It's a really sweet tractor, and last year my cousin and sister rode on the back of the tractor while my uncle Keith drove. Not me, I wanted to drive it. My dad was a bit nervous about this because I can't drive a stick, but I've come to find out that it's only a little bit like that. I mean, there's a clutch. But Keith didn't actually teach us how to shift - we drove it in 2nd the whole time.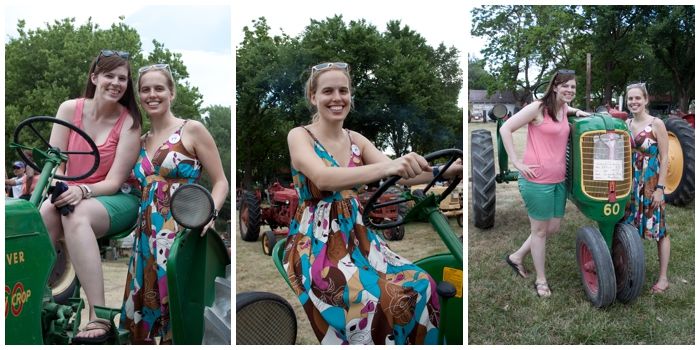 Jennie rode on the back while we drove the tractor through town, and we got the driving/riding thing figured out. Turns out starting without jerking around is way harder than stopping. I also cannot drive this tractor in reverse.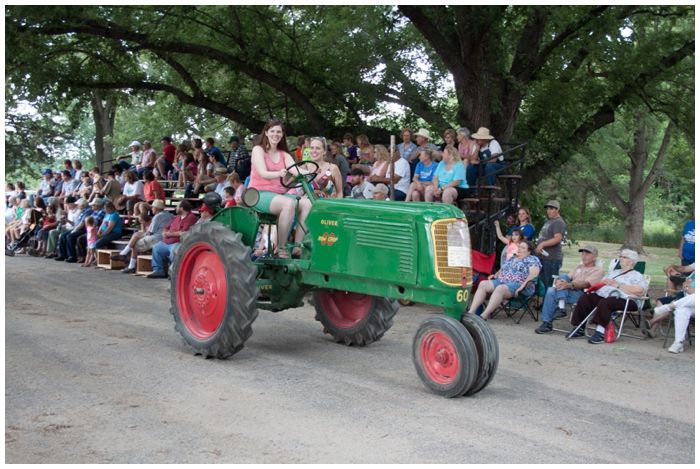 Here's an action shot of the parade. I don't want you to think it's a bigger crowd than it is. It's a medium sized crowd and a very short drive. You can see a video at the end of the post including a probably inaccurate tour of Mankato, Kansas.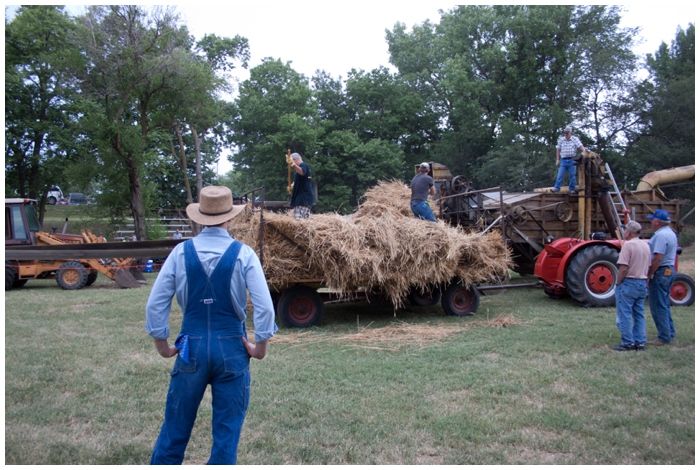 After our bright shining moment in the parade, we went over to watch the Threshing demonstration. The men are taking the wheat through an old thresher to get the wheat, which is normally done with a combine today.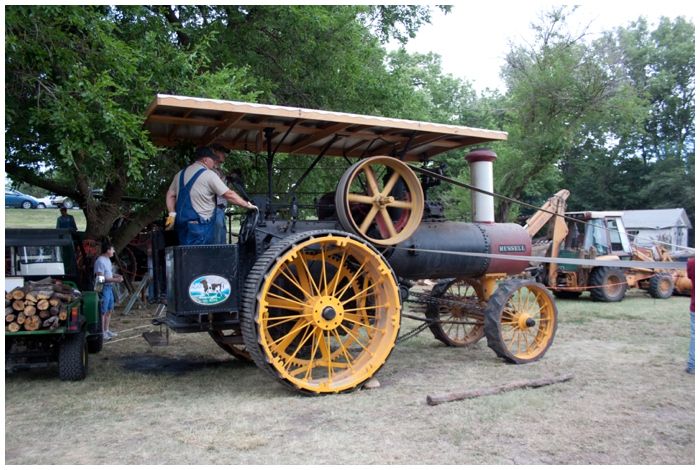 This is one of a few different activities going on during the Threshing Bee. We also watched blacksmiths and chainsaw artists while we were there.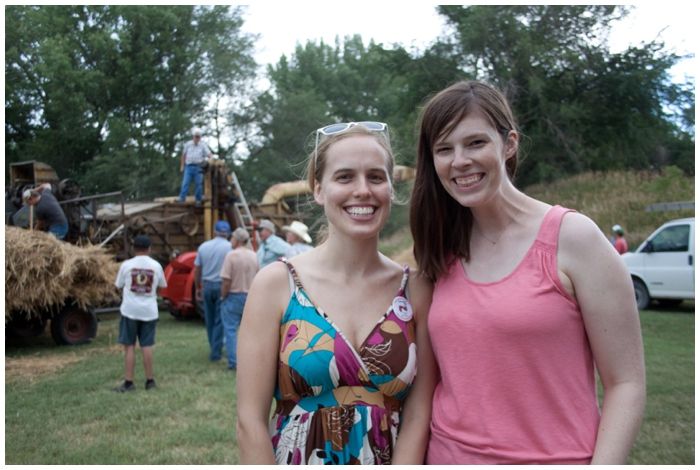 Jennie wanted to drive after the parade, and she was a quick study too. It really wasn't too hard to learn. Important note: we think we were driving about 2 or 3 miles per hour because people passed us walking at a pace that can best be described as a "stroll."
Thanks to my uncle for his assistance with the video footage and the tutorial.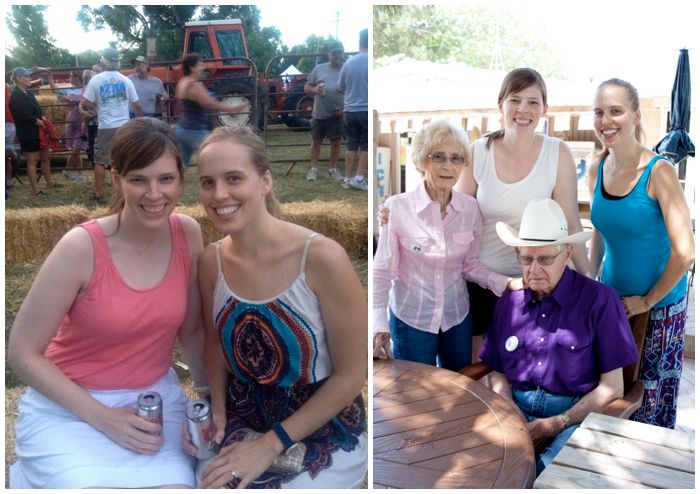 Later that night after dinner at the Buffalo Roam, Jennie and I hung out in the Beer Garden with some family members. It was pretty crowded in there and the band "Free Chicken and Beer" was playing some great songs!
The next morning we went on a walking tour of the farm and had lunch at the marina with my family. We got to spend a lot of fun time with my family over the weekend, and I'm so lucky to be a part of this family. It was so nice to share all the nice things about my mom's hometown with Jennie.