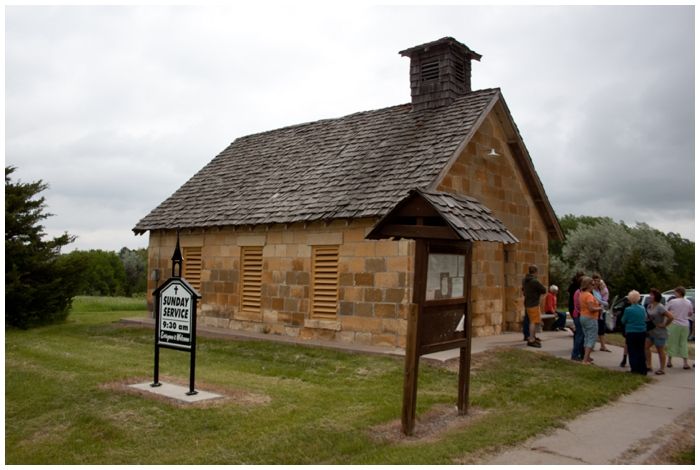 I'm no Pioneer Woman, but I do really enjoy driving around with my family in Jewell County and taking a few pictures to document the country and our activities. Sunday morning we rose for church at the lake. There were 60 people in the church of all ages, it was
worship.
The whole time we were in the little stone church, the verse from Matthew 18, "For where two or three gather in my name, there am I with them." We sang and praised the Lord and heard a short message. My grandparents attend regularly, and it is a very neat ministry of locals and vacationers at Lovewell Reservoir.
We had breakfast together afterwards - pancakes as big as our face - and drove through to see all the people camping. I did not envy them.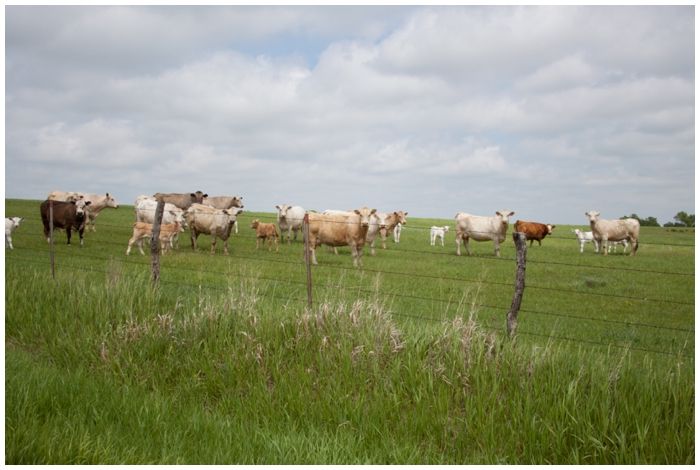 Then as we drove home we found these babies. My mom said they weren't pick-up trained to look for food from our car. Instead when we stopped they ran away. I could have bumped up the contrast more for the photo when I processed it in Lightroom, but this is closer to the indecisive gray skies on Sunday.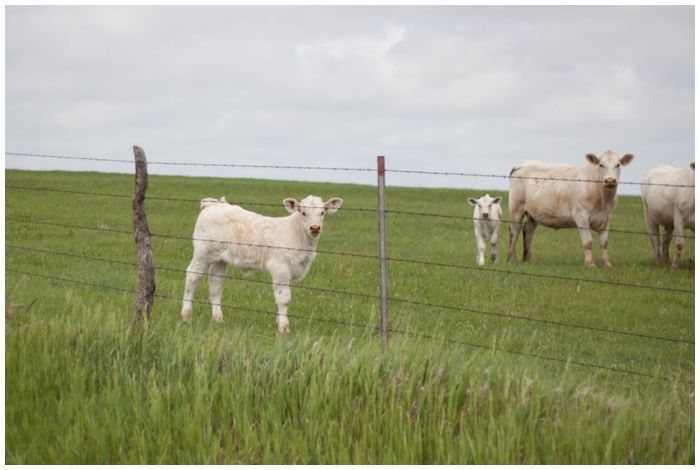 And I thought the mommas and baby calves were beautiful. Plus all the hills were so very green!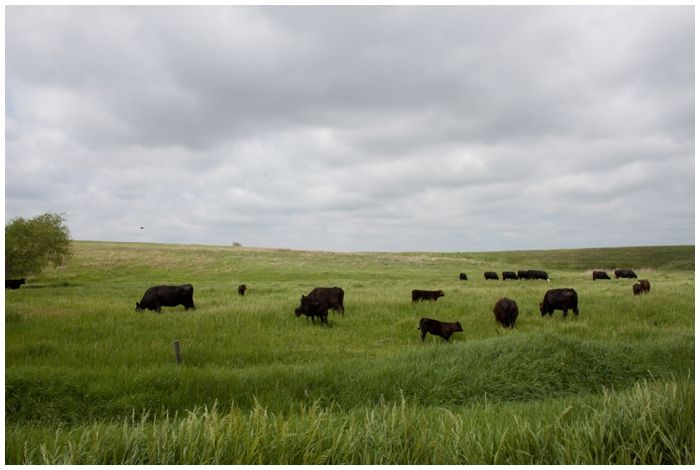 We also found these guys grazing closer to the farm. They didn't run away. Also, this is a reminder that Kansas isn't flat. (And this is technically almost Nebraska too.)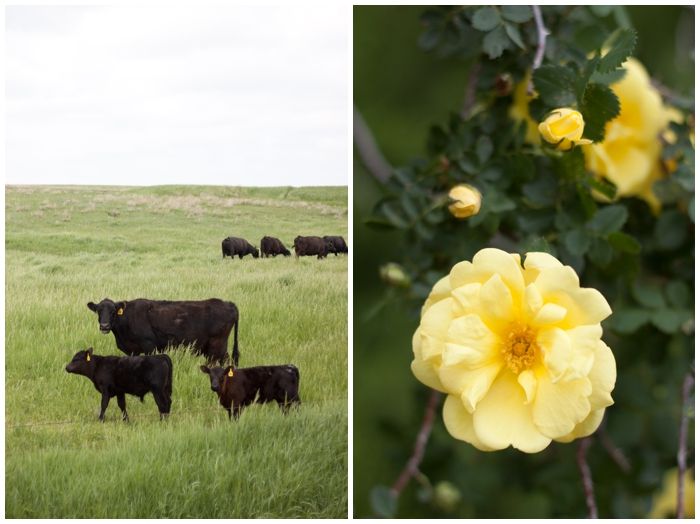 Back at the farm, my grandma wanted us to take photos with the yellow rose bush. She says they have been around since she got there about sixty years ago. My mom remembers them from growing up too, and I've seen lots of photos of them throughout the years.
We're in a good mood because this is after pancakes and before the Royals lost. AGAIN. My grandpa has a few words he uses to communicate, but we all know exactly how he feels about the Royals current performance. And he has seen some rough years of baseball. Post update: THE ROYALS finally won a game!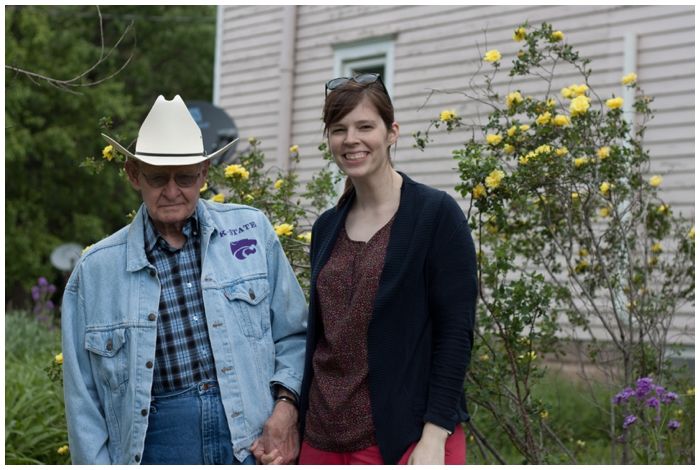 After the business and social hours at the reunion, it was nice to be on the farm all afternoon on Sunday. We made cookies for Grandpa, ate everyone's favorite
taquitos
(doubled the batch and made one batch with black beans! YUM!) and watched the Memorial Day Concert on PBS.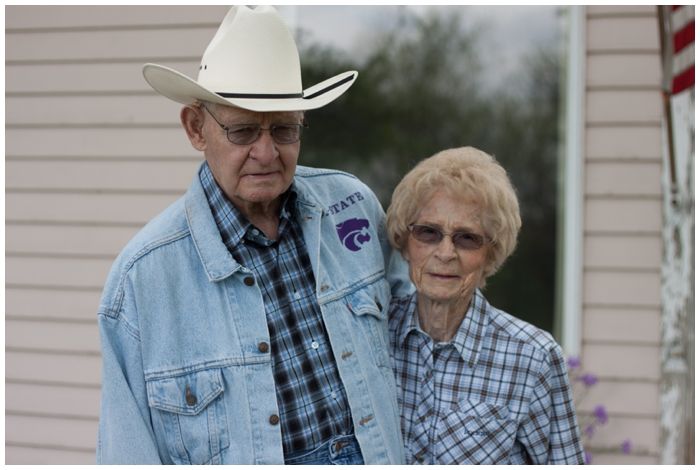 With the long weekend we were able to stay two days and two nights, and it was nice. Just very nice.