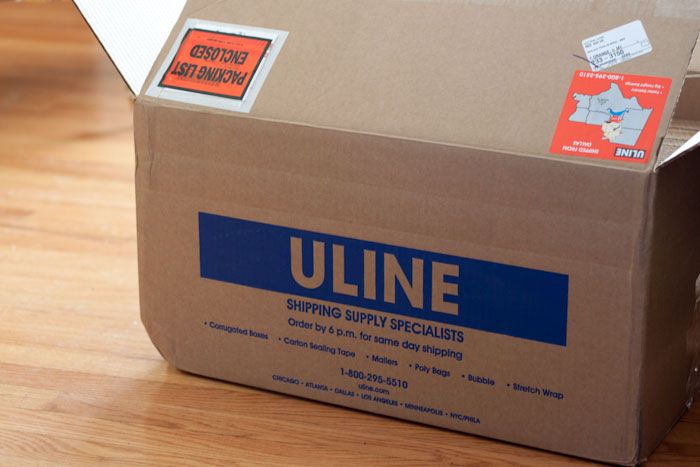 Simple tools and supplies that serve the primary purpose of creating or organizing make me really terribly happy. My
pegboard
sent me over the moon. I'm still obsessed with the
drawer full of food coloring
in my kitchen - though I'm embarrassed to say it's twice as full now! And I really love that I can put my hands on pretty much any size envelope in a variety of Paper Source colors in my home office at any time.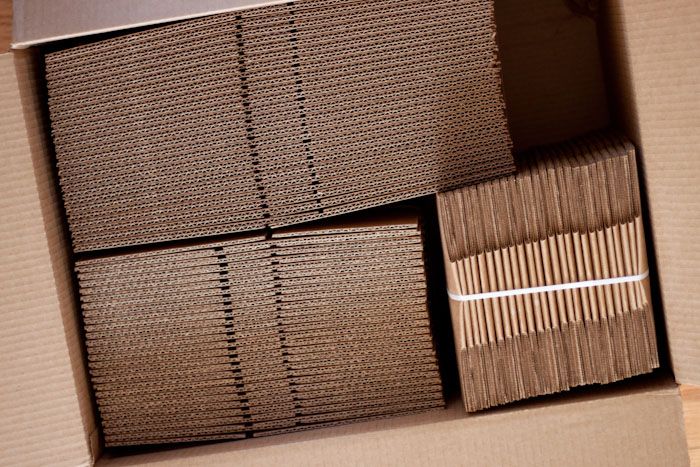 So it shouldn't be a surprise that I was pretty ecstatic about this shipment from ULine a couple weeks ago. We don't do a ton of printed orders for RV Parties, but we do enough that I could finally justify purchasing real shipping materials. A lot of our items can be shipped in bubble envelopes, which can be purchased very reasonably through Amazon or Sam's Club. I am still working through the stash of two sizes I bought last fall.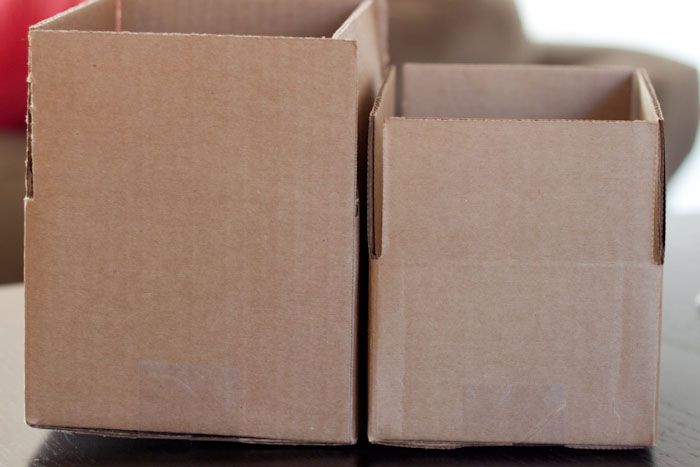 Finding the perfect boxes was a little trickier. The ideal box would be able to hold invitations (usually 5 x 7) and a few other party goods without needing a lot of packing material. I also wanted to get two boxes in graduated sizes so they could be nestled inside of each other for safe cookie shipping.
I read on a variety of craft blogs about people who used Uline to buy shipping supplies but was surprised that many of them transitioned to Amazon for boxes. While I'm a devoted Amazon shopper, I was unhappy with their options for boxes. They weren't organized, the sellers didn't look reliable and the quality occasionally received terrible reviews.
I decided to stick with ULine for this commitment - there are no small orders! I chose 7x5x3 and 8x6x4 for the smaller boxes, plus one sweet order of 10x8x2 which had to be designed especially for our projects. Wide and flat - it is so perfect for cupcake wrappers, water bottle labels and cupcake toppers with an occasional banner!
The prices at Uline were beyond reasonable, though it is expensive to ship a lot of cardboard. I paid $45.21 total for 75 boxes (about 60 cents a box) and will probably never need to buy boxes again for business or pleasure.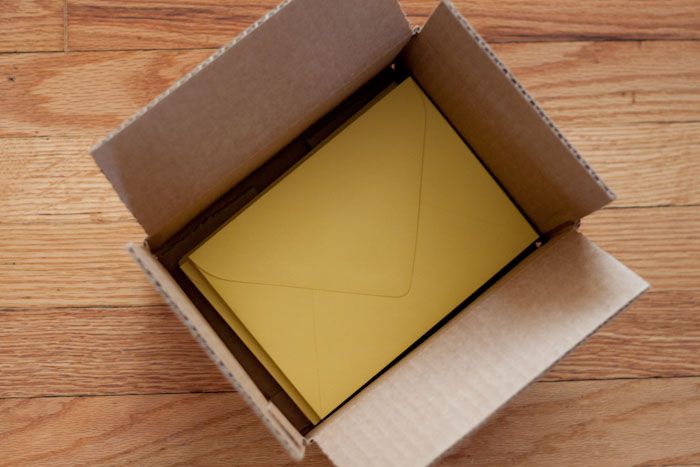 I'm so glad it's Friday, and I'm so glad there is beer in the fridge. It's been that kind of a week - busy, productive, a little crazy but for surebusy. I mean, the best thing I have to blog about on a Friday is cardboard boxes. It's definitely time for the weekend. Beer me.