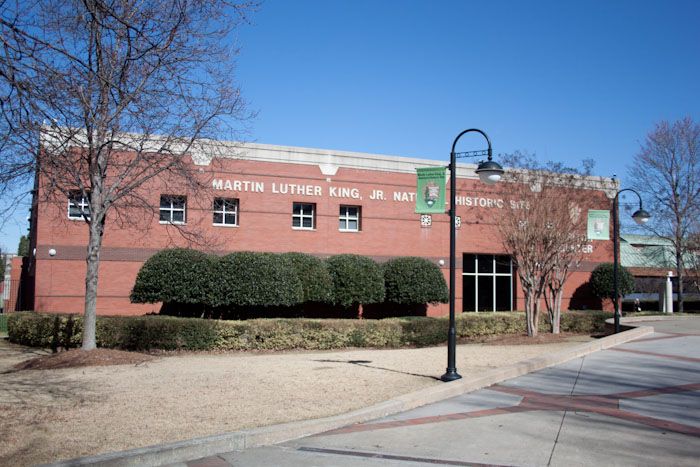 Just when you thought I didn't have any more to say about Atlanta, I'm BACK! Sunday morning our meetings wrapped up early enough that Katie and I could go check out the Martin Luther King, Jr. Center, a National Historic Site managed by the
National Park Service
.
It should not surprise you that I have a passport where I collect stamps from the historic landmarks, parks and sites I've visited. If it does surprise you, then you must be new around here. Welcome!
Martin Luther King, Jr. and his wife Coretta are both buried at the site, and there is a great visitor site across the street. The Ebenezer Baptist Church is also on the property, both the original one where MLK preached and a new one. Everyone was going to church as we arrived, but we were definitely not dressed for church in our casual jeans.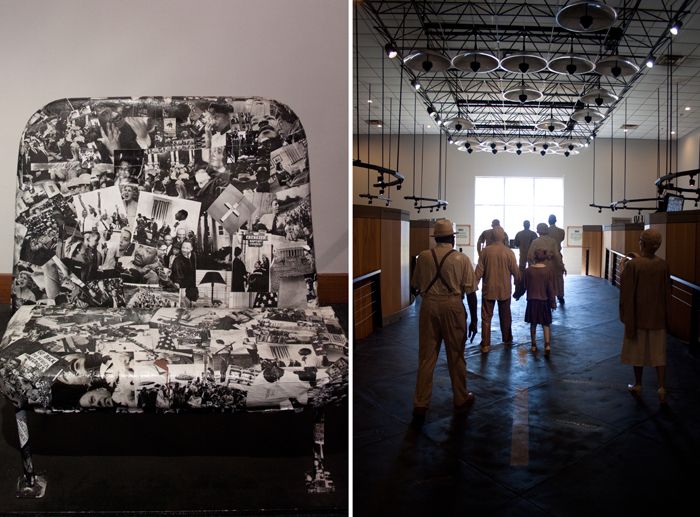 I loved the museum, but in a different way than I loved the
Carter Center
a couple days before. I was humbled and moved by the exhibits - MLK Jr. was younger than I am when he started speaking on the national stage. His family was in constant danger, and he persevered with a vision.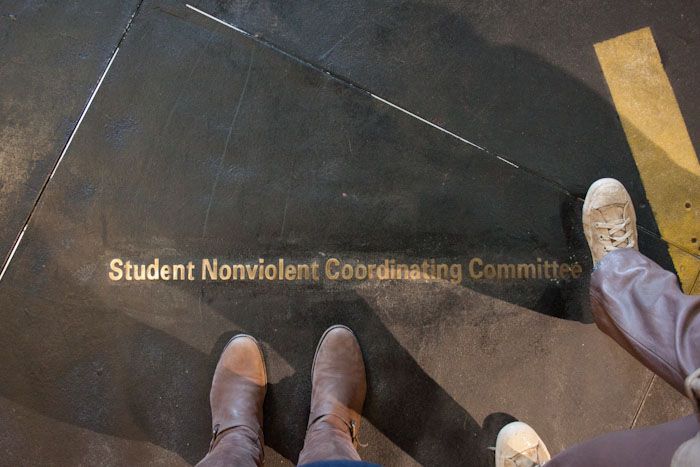 Working in an urban school district, I am aware of how far we have come and how far we still need to go. I took this picture on the path with the statues with SNCC (Student Nonviolent Coordinating Committee) because it reminded me of one of my favorite movies to use with students -
Freedom Song
. The students are always inspired by the actions the students take, and though it was only "made for TV," the movie always sparks great conversation.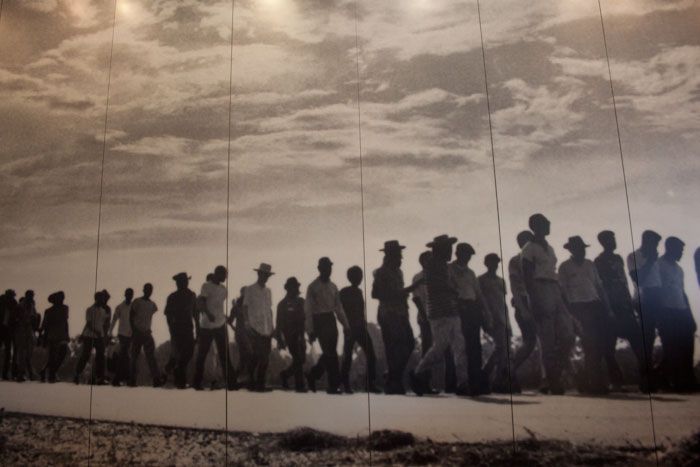 It's a visually appealing museum with many film clips that help to tell the story. We spent about an hour reading all the displays and watching a short film. MLK was brilliant, full of wisdom and clarity about his vision.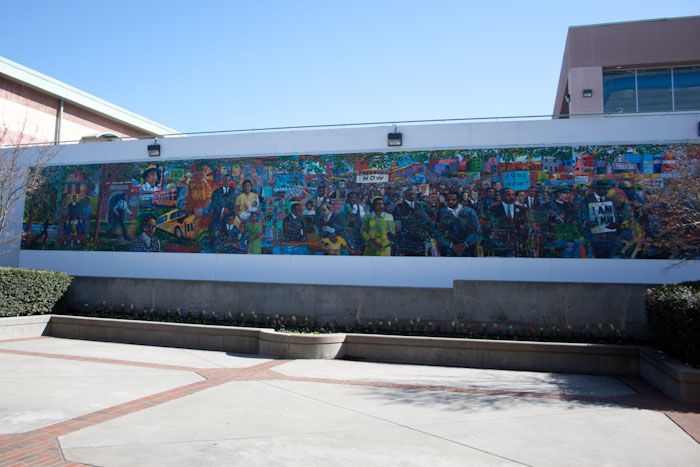 Sunday was warm and clear, and it was beautiful as we walked back to our hotel. Atlanta was good to me - I left loving the museums I visited and the food I tried, and I felt refreshed for one more semester of Mortar Board awesomeness. The trip also reminded me of why it is about more than lesson plans and observations at work. We're called to work for justice.