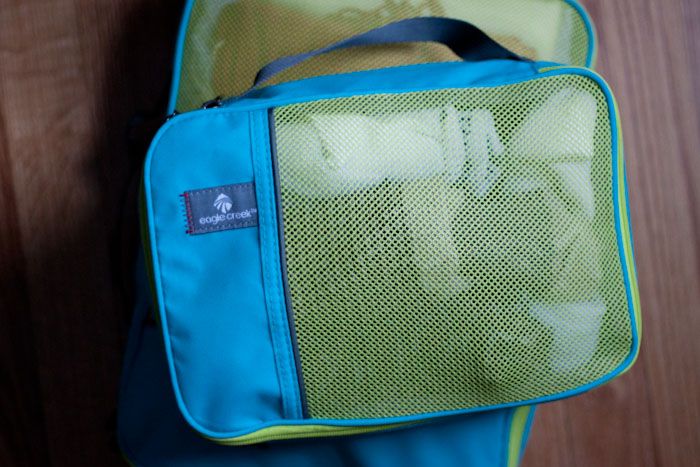 I'm not a great packer. I'm a medium or average packer, mostly because I'm tall. Yes, let's blame this on my six foot tall frame. My clothes just take up more room. Katherine recommended these
Eagle Creek cubes
to us before we traveled to Europe, and they were great for the eleven days we were gone. Items just stayed organized in our big suitcases.
Yes, we didn't backpack through Europe. We packed grown up suitcases full of clothes, and I'm okay with that. It was almost never annoying, and we did a lot of traveling. It was only a pain when we got briefly lost at Rue Cler.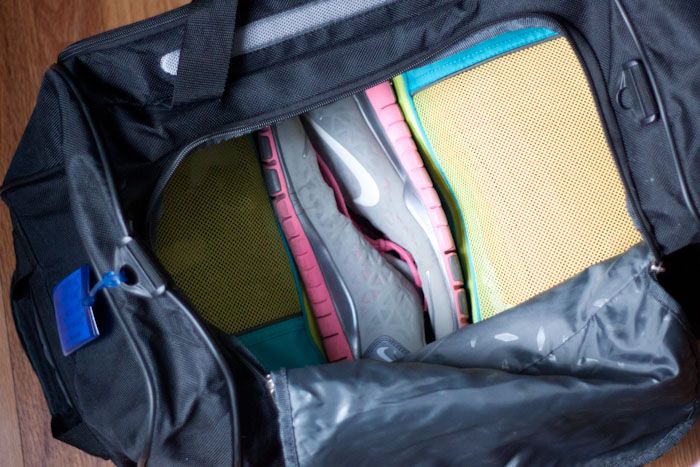 I imagine the cubes would be great for family travel because everybody could have their own cube. As it was, I bought these bright cubes at REI and black ones for my mom so it was easy to keep track of whose was whose when we combined into one bag for our overnight to Budapest from Belgrade.
I keep reaching for the cubes as I travel domestically. I'd like another small cube for miscellaneous toiletries because they seriously helps me keep things organized in carry-on and checked luggage. I don't have a small suitcase that fits up above yet, so I have borrowed my last two trips where it was necessary. I loved Abbey's
from L.L. Bea
n but want one with cascading wheels instead someday. When I went to Atlanta, I took one from my Indy family. The luggage tag says "Spencer Luhrs" so I guess it technically belongs to my seven-year-old brother. It does not roll that well but did the trick!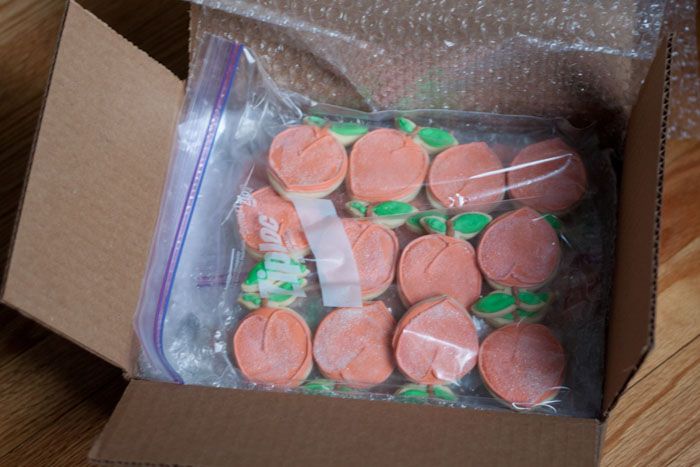 Packing was made MORE difficult by this box of cookies I insisted on carrying with me to Atlanta. I made a few dozen for my Mortar Boar friends and carried them to Atlanta - Georgia peaches and circles with "mb" on them. I packed each layer in large ziploc bags and put a sheet of bubble wrap in between each bag. There were no cookies left when the meetings were over, so I just left all the disposable items in Atlanta.
There you go. Some normal things about packing -
cubes, suitcases
- and some not normal things about packing -
cookies for a crowd
.