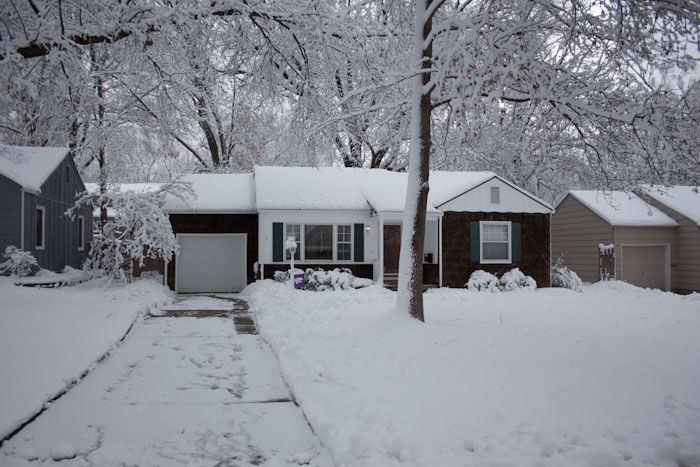 The snow was still gently falling this morning when I woke up - again! Some melted in between the storms, but there's still a good foot of cover all over the yard. Belle and I are officially a little fussy with each other, and a walk is definitely on the agenda for this afternoon. As a bonus, the neighborhood is so beautiful that neither of us mind the cold. The tree damage was greater with the second storm. While my yard was mostly spared, many of my neighbors have pretty big limbs in their yard.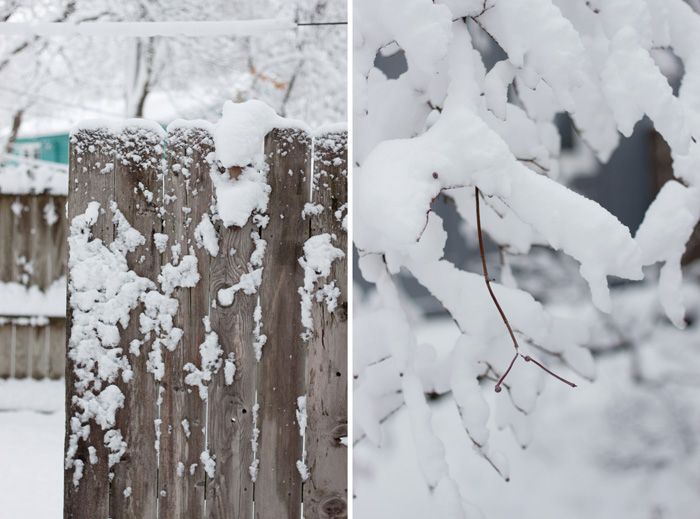 The snow just sticks to everything. Tree limbs, power lines, lamp posts. The second round was wet and heavy. I shoveled yesterday and did just about half of the driveway before the neighbor with the snowblower rescued me again! Many people I know lost power, including some that live very close to me. I was thankful to be safe and warm!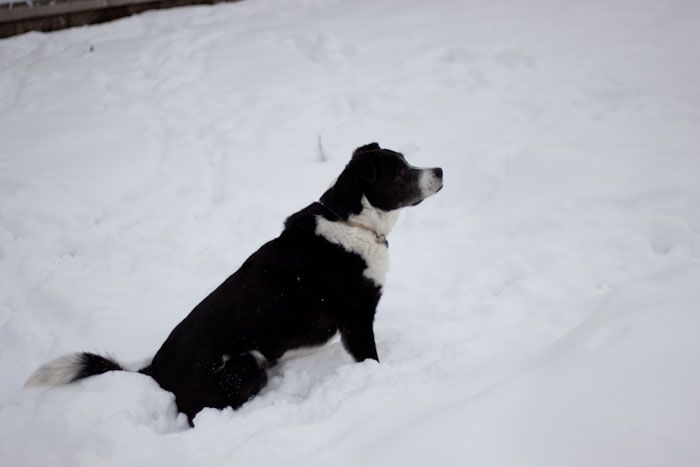 People love to talk about logistics of snow days. We were a little bit surprised today's was called, and this puts our total in KCK to five snow days for the year. The speculation will begin soon about how many we will need to make up, and when we will make them up. My last day before all the snow was supposed to be June 8, but I could easily be working that next week now too.
It's beautiful, and I'm always a fan of snow and snow days. Working later into the summer isn't a huge deal to me because this is practically like having two spring breaks. I've worked one day out of the last seven. That's awesome!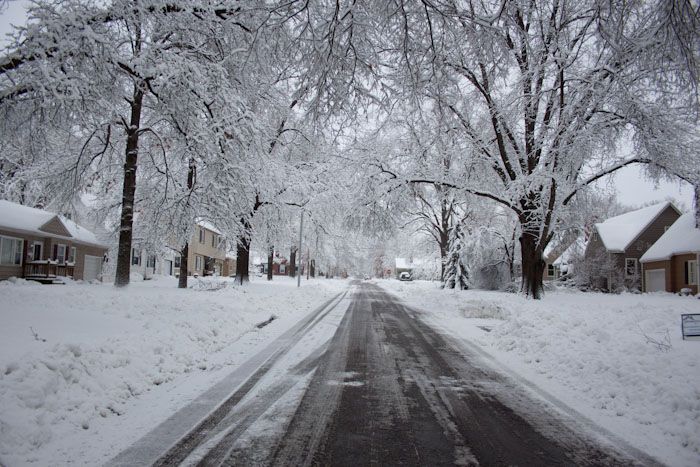 Today I have the sweet bonus of watching a friend's baby while she goes into work. So many of the area daycares have closed on school schedules which makes it very tricky for parents who need to work. I think this might be my new snow day plan. Bring me your babies if you have to work.
I'm also making some sugar cookies. When they called the snow day yesterday afternoon, I went and got the butter out of the fridge. So excited for the extra time for frosting, reading and crafting today. I'm sure we'll go back tomorrow - it's about time!