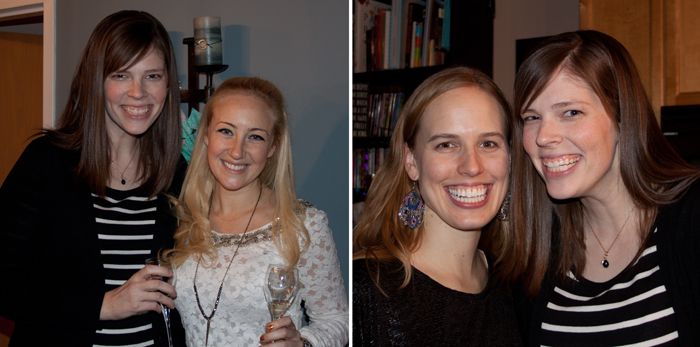 Here's a play by play of the wedding weekend events, as documented with my real camera. Thursday night, Jennie and Joe hosted a hot chocolate welcome party at their condo. Family, friends and out of town guests gathered to kick off the weekend.
Bridesmaid Gaby and I helped get everything ready, and we made way too much hot chocolate. The real problem was that Joe made homemade eggnog that was incredible, and there was also a chocolate fountain. We were constantly returning to the table to dip bananas, strawberries and marshmallows in the chocolate.
At the end of the party, Andrea's dad came to pick her up and drove me back to my hotel. It was pretty much just like freshman year of high school except that I was staying in a hotel instead of my mom's house.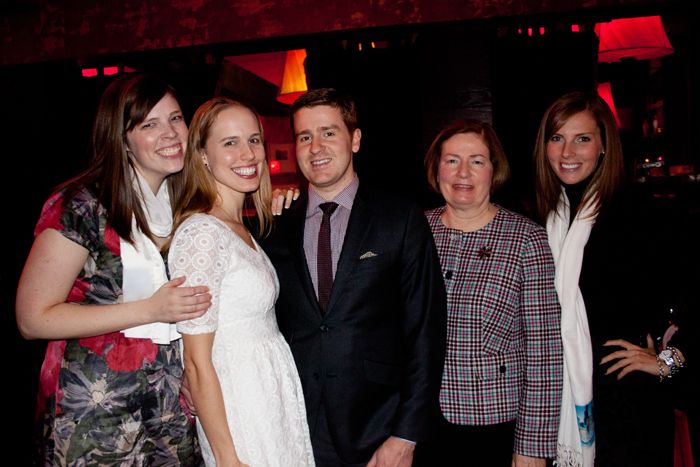 Friday night, rehearsal and dinner at the very festive Carnivale! The rehearsal was short and sweet, but it felt longer because the bartender was muddling mint for mojitos right behind me. I tried to focus on the instructions for the ceremony, but the mint was so distracting. The mojitos later were worth the wait - so good! The food was also incredible, and we loved our beet salads and steaks.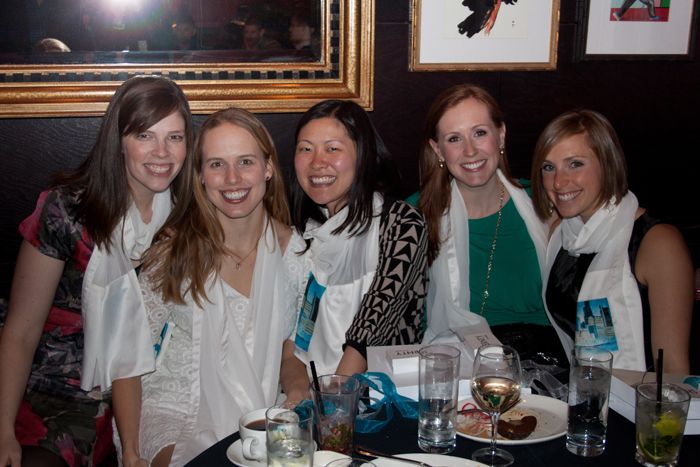 Jennie's mom painted the Chicago skyline that is featured on the scarfs. I took some close up pictures to show you later, but they were a beautiful gift from Jennie's family for the bridesmaids.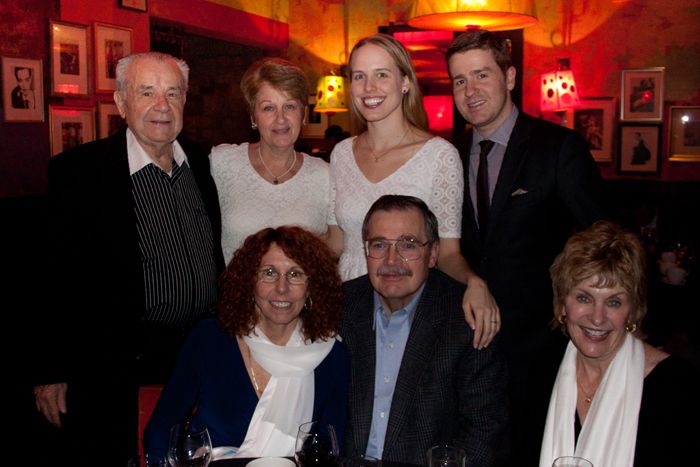 I'm a huge fan of Jennie's family. Jennie is an only child, and we were often tucked neatly into each other's families. Jennie went on senior spring break with Mom, Lu and me. The Marbles took me to see Wicked for the first time in Chicago. I have several notes saved that we signed to each other with "sis." Joe's parents are in the back row, and Jennie's mom, dad and aunt Donna are in the front.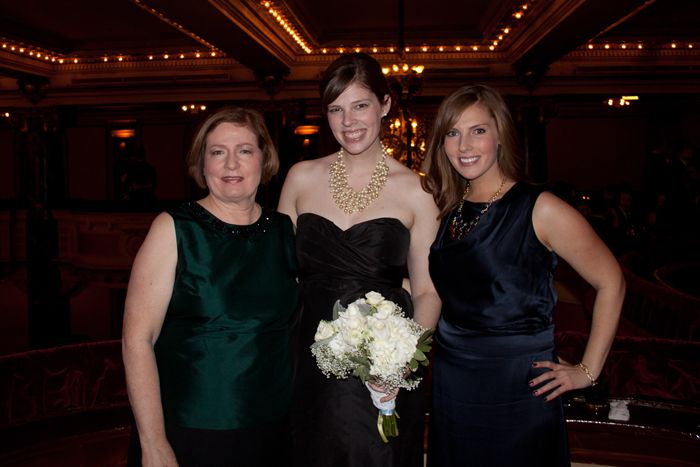 The main event on Saturday was just incredible. It was a special day spent with wonderful people. Jennie and Joe had planned a black tie affair, and it was so fun finding the perfect dress. I found mine very early from J.Crew (you have to watch the sales!). After looking everywhere and asking everyone, I ended up pairing the dress with a Stella & Dot necklace that Jennie owned. I felt a teeny bit bad getting compliments on it since it belonged to the bride! I love the color on Mom's dress because it brings out her eyes - her skirt was long and black.
Lauren's dress was a rental! She tried out
Rent the Runway
to get this very pretty dress for the event (you should see the back!). When she was done, she just mailed it back to them. It's a pretty crazy system - she actually received three dresses in the mail and picked the one that fit the best. She looked through tons of dresses to pick those three, reading reviews and trying to figure out what to order. Lu had a credit which helped because the Runway is still expensive.
Again, I have to point out my bouquet. I loved loved loved it. It was so pretty and had a very wintery look to it. Last year when she asked me to be her maid of honor,
Jennie mailed me a beautiful handkerchief
that I wrapped around my bouquet on the big day.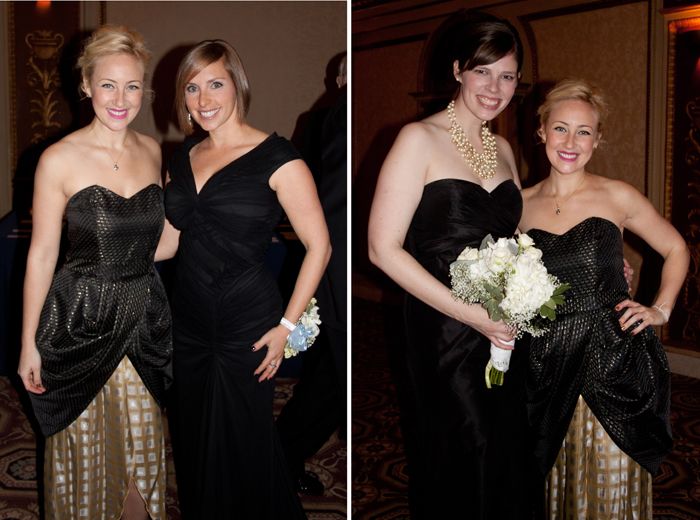 Andrea and Gaby also looked amazing. Andy's dress was from another website you should know about,
Modcloth
. It's totally her style, and it's easy to get sucked in to spending a ton of time perusing through their dresses.
After we stuffed ourselves on a four course meal, we began the party! I have some great snapshots from the photo booth, and there was a band which means there was tons of dancing. They could play all the classics but also a little Lady Gaga and Call Me Maybe. Brilliant.
Later in the evening, there were little shots of milk with WARM chocolate chip cookies and little bison burger sliders. When the band played the last two songs at midnight, there were still tons of people crammed onto the dance floor. I drug my feet walking back to the hotel because I didn't want the party to be over.
I kind of want to do the whole thing again. That's how much fun I had.