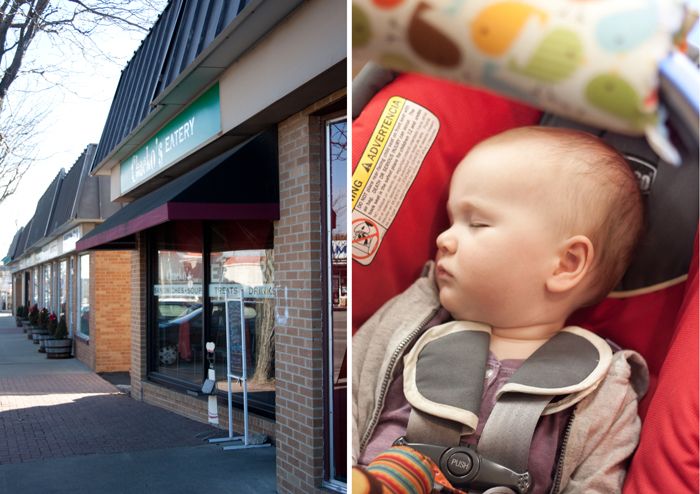 If you want to go out to lunch, there's a good chance that I will suggest
Chacko's
for two reasons. One, it's delicious. Two, it's
exactly
one mile from my house so I can be there in like two minutes. It's pretty unassuming in a strip along Johnson Drive, but it's my favorite lunch place in town. There, I said it. I don't think you can get a better homemade lunch
anywhere
in town.
They make their own bread, people.
Well, they make their own everything, I just think that fact is particularly awesome.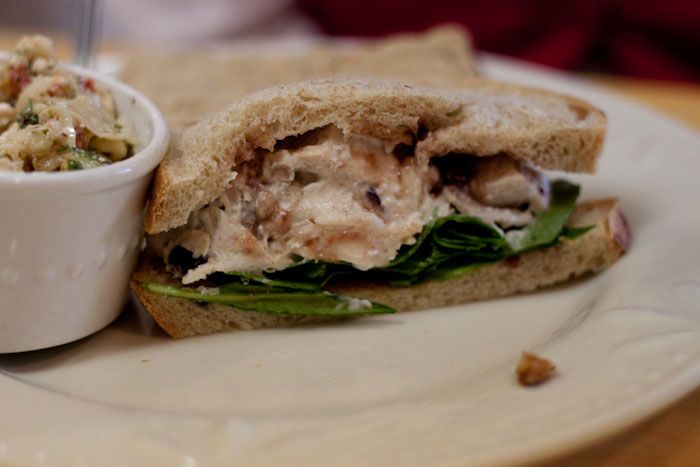 When Tara and I planned to meet for lunch, I gave her two options: Chacko's or Clocktower. Tara, who is also a devoted fan, obviously picked Chacko's. It was her second time of the week, and it didn't even matter. We love this place. Tara likes to say that even when she was past her due date with Fiona, she still left the house for Chacko's. They made Fiona's baptism cake too, and Tara knows the names of all the nice women who work there. That's my next goal.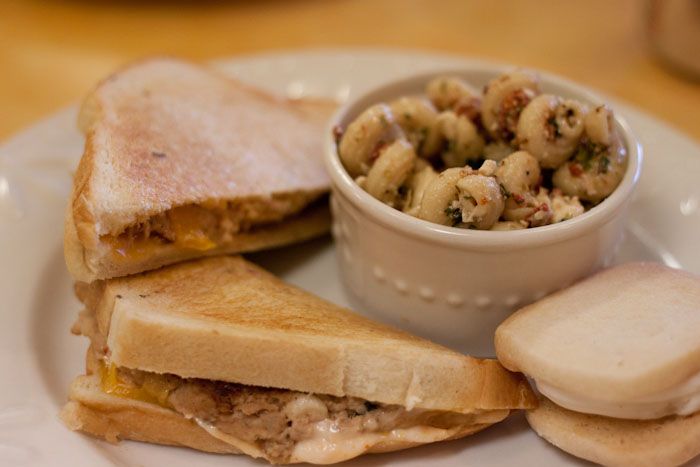 We both ordered the lunch box which includes a sandwich (so many to choose from!), a side, and a dessert from the case. Tara's sandwich was one of my favorites, the chicken salad with cranberries. I had the tuna melt, and it was amazing.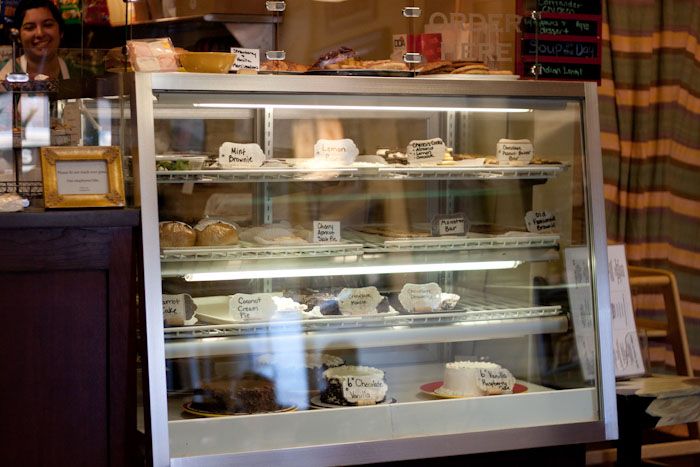 Look at all the options in the case for dessert! Tara ordered the monster bar, but I'm a sucker for the Chacko's cookie. Two perfectly prepared shortbread cookies with frosting in between. They aren't open in the evenings, but sometimes I'll drive by on the way home from school and think to myself, I should just see if they have any Chacko's cookies left before they close. Thankfully, I usually talk myself out of it and have only stopped twice.
They do excellent catering as well, and last fall I took a bunch of half sandwiches to a Junior League Meeting. My friend Annie liked them so much that she did the same thing in January for our meeting. They have great specials, beautiful baked goods, and friendly family service. This post is a wholehearted endorsement for the goodness of Chacko's.
If you haven't been, let's go to Chacko's real soon, okay? I might make it my goal to be a regular there this summer, stopping in for a coffee and a cookie, and you'd be welcome to join me.