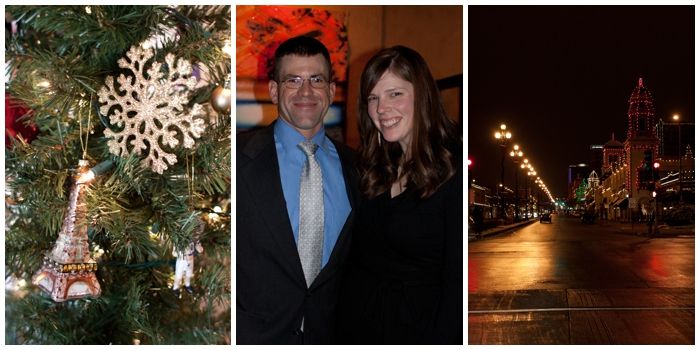 Let's finish up the Christmas season with everyone's favorite Kansas City feature - the Plaza Lights! This year we went downtown to the Christmas Eve service at my church and followed by dinner at Cafe Trio. Two years ago Mom and I ate a delicious meal at Cafe Trio, and I would love if it were a Christmas Eve tradition. It's a cozy restaurant, local, and extremely well run. Live piano music too.
We had short ribs, salmon, pork chop and a steak, plus delicious salads and perfect desserts. I really recommend Cafe Trio, for happy hour and big meals. We've done both there this year with lots of love and happy tummies.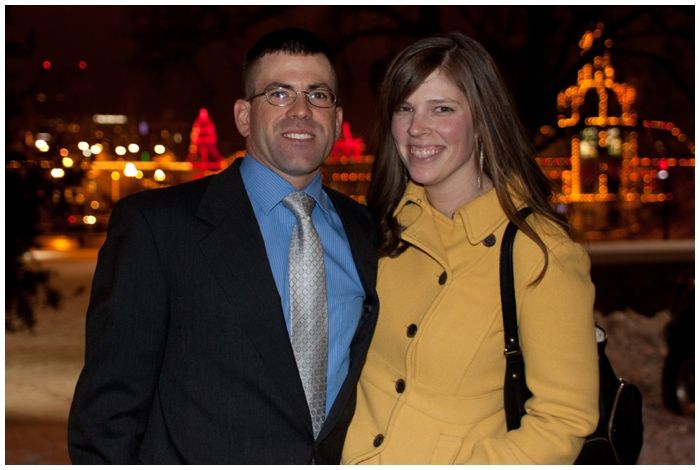 Someone named Kip was good to me at Christmas. Well, actually, every day. But you get the idea. (My gift rhymes with "Jean Preuset!")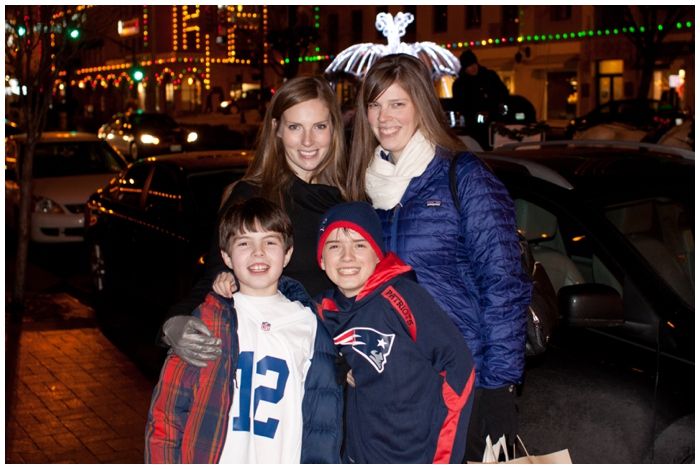 And THEN, because Lauren and I live close to the Plaza and love it, we made another trip down on Thursday night. Dad, Tracy, Blake and Spencer came to town for dinner and shopping on the Plaza. I grabbed a couple of ornaments on sale at Halls - my favorite kinds - and we met up for dinner at Houston's. They don't have very many tables that can seat seven, so we had to wait for our 7:45 dinner reservation. The service in the bar was excellent, and it was easy to talk and visit.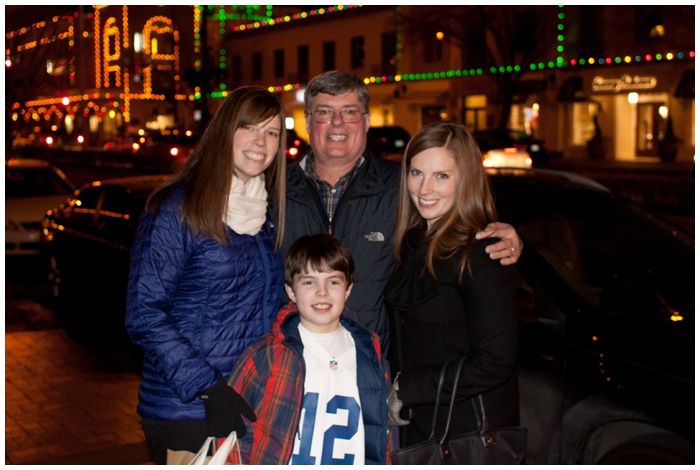 The food was good, very good, just kept coming a little bit fast. When they asked what they could do to make it better, Spencer requested a plate of bacon. The chef from the kitchen said, "Chopped up or strips?" Spencer quickly replied, "STRIPS!" He then proceeded to eat a lot of bacon.
When he finished, he leaned back and said, "I'm stuffed! Why does bacon have to take over my body?"
We hear ya, little brother. Truer words have not been spoken.