BFF Rachel
set a personal record yesterday at the Chicago Marathon. I know we have BOTH been impressed, humbled and wowed by your support - it always amazes us how much these blogs have brought so many people together. Rachel and I both totally embrace the philosophy that if you are a friend to one of us, you are a friend to both of us. Thanks for that.
But before she ran that really fast time, she took a whirlwind trip through Kansas. I got to see her last Wednesday night, plus her sweet boys. Finley is always delighted to see me and hearing him squeal, TORI, is one of my favoritest things ever. He's so silly and chatting up a storm.
However, little brother Braden doesn't remember that I have been hugging and kissing his sweet little face since the day he was born. I tried to take a picture with B-Town and look how quickly he falls apart in my arms! By the fourth frame, he is ready to throw himself out of my arms so he can run back to Rach. Thanks Brady!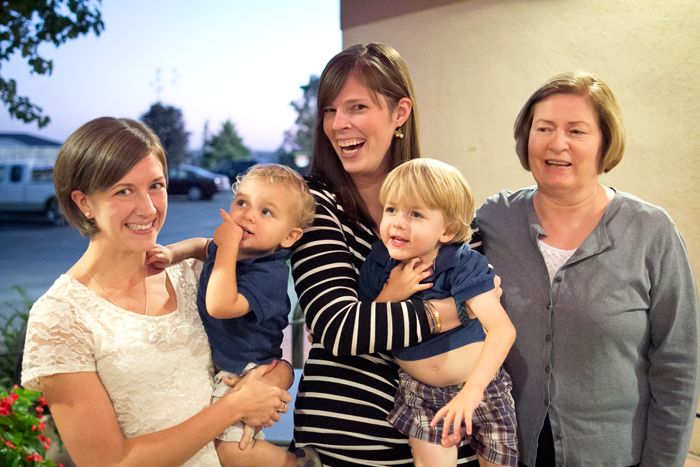 And we tried to take a picture all together at Spin Pizza and this was the best we could get. Braden was obsessed with the lights. Finley was trying to chase all his buddies around. And the rest of us? We're just happy to be together.
After a great dinner, Rachel and I sat on the couch the rest of the night a la life in Virginia. The presidential debate was on, but we were more focused on talking about life,
etsy
and adventures ahead. No Sol, Finn or Braden, just R and V. It was really awesome and a blessing to both of us. Never enough time, but certainly a refreshing evening that was good for my heart.