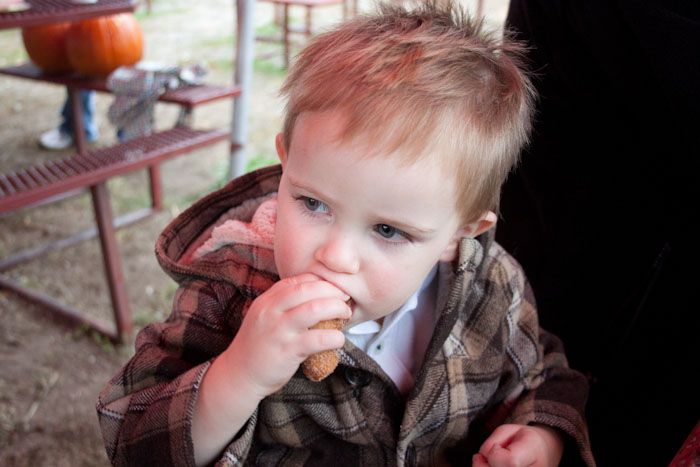 If you go to the Louisburg Cider Mill, and it is raining cats and dogs, you should buy one dozen cider donuts and eat them underneath the tent. It is also a very good idea to share them with a cute kid so you don't eat them all yourself. Look at him! Like you could even resist.
While the storms came and went during the day on Saturday, we totally picked the rainiest part of the day to be at the Cider Mill. We skipped the corn maze and the pumpkin patch for snacks and hot cider. I took home a LOT of apples for about $13 which was exactly what I wanted. I remember my mom taking us down to Louisburg when we were kids, and it was fun to make the drive with Tara and Fiona.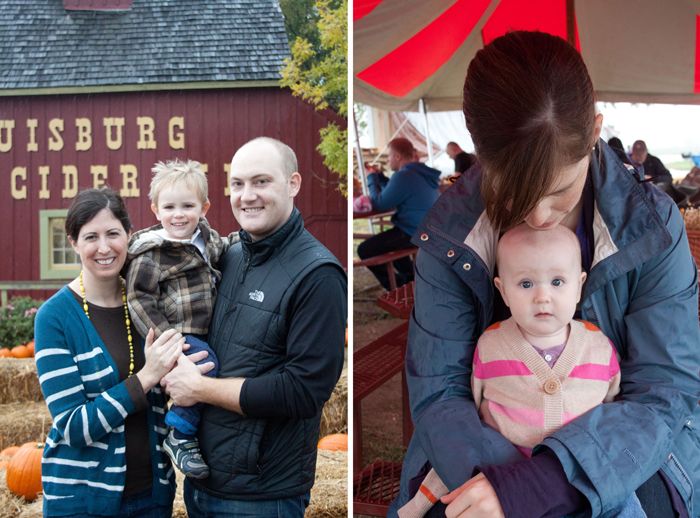 I snagged a couple great photos of my friends with their kids - you can't even tell it is raining in all of these shots! Well, maybe you can - check out Fiona's face. She's not impressed with standing in the rain and wearing sweaters that are too big.
We didn't last long in the rain. Tara and I retreated to my mom's house for more mother/daughter time but with warm soup and the K-State football game. I'm looking for recommendations of more places to get apples in the Kansas City area. I'm missing
this east coast orchard from two years ago
, and I need more apples!