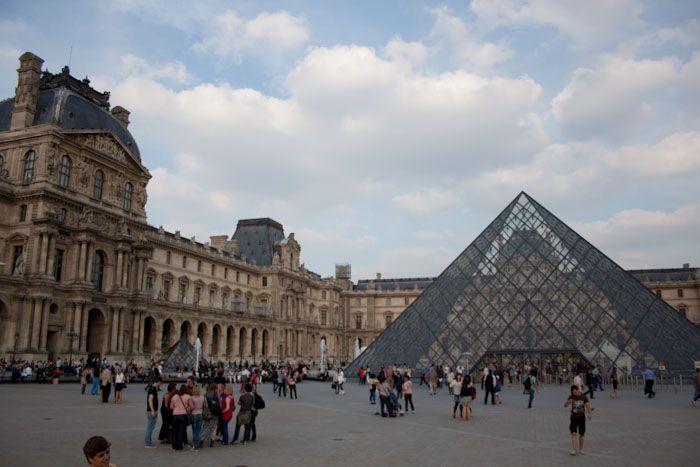 A blogger
I recently discovering is living in Paris for the next two months. My pal Anne left yesterday for her second trip to England/Paris of the year. And then I found
this shop
and
this book
, and I want to buy it all and go back. I'm experiencing extreme French envy. (Is that a thing?)
I was flipping through photos from my trip with my mom, and I already recorded most of the stories on here that I wanted to share from Serbia, Hungary and France. But I did find this one little gem.
The Mona Lisa you have seen before.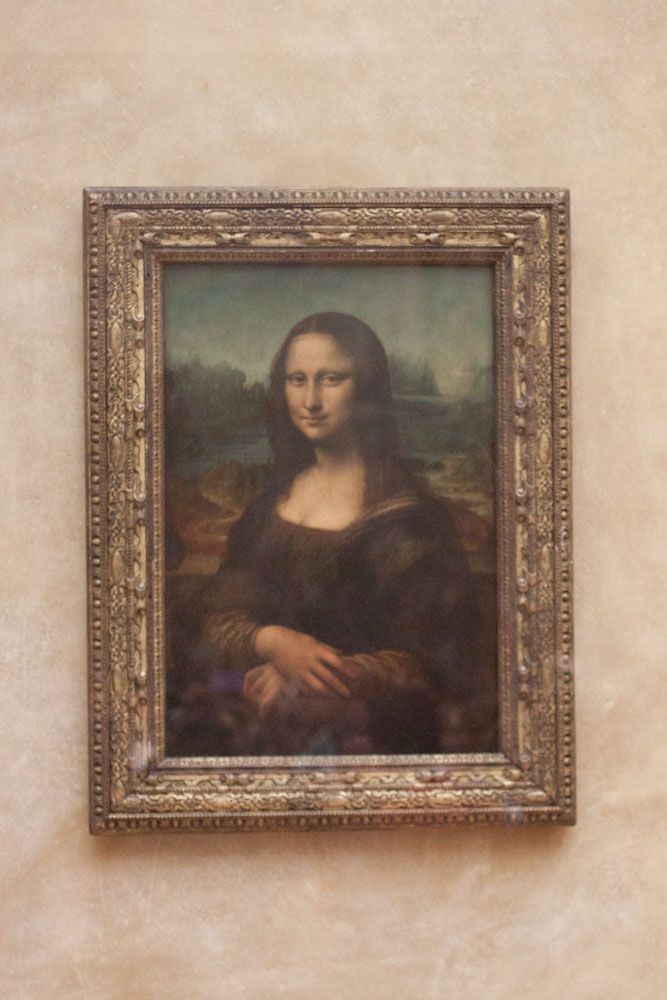 But the crowds are what really kill me.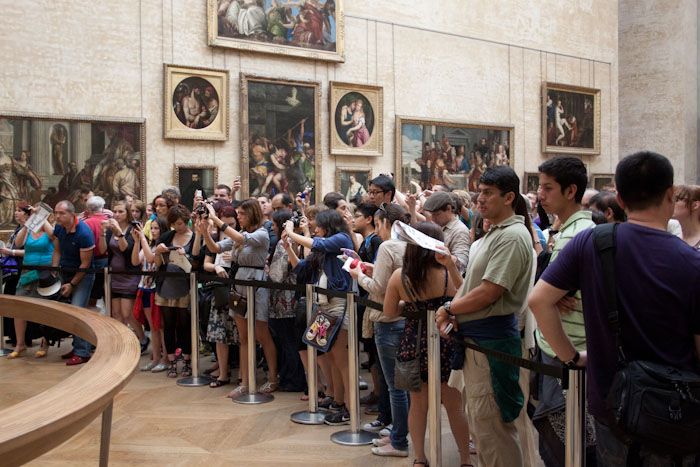 Everyone goes to the Louvre to see the Mona Lisa. It is SO protected by railings and glass and draws quite a crowd. I pressed into the crowd, but I was only patient enough to get sort of near the front. Then I surrendered to the pressing crowds and took a picture of the people instead.
We liked the Louvre, we just liked other parts better. We saw some art we recognized and others that Rick Steves told us we should know. Both Mom and I agreed that we loved the
Orsay
best, but we are glad that we can say we've seen the Mona Lisa.
Smirky lady.