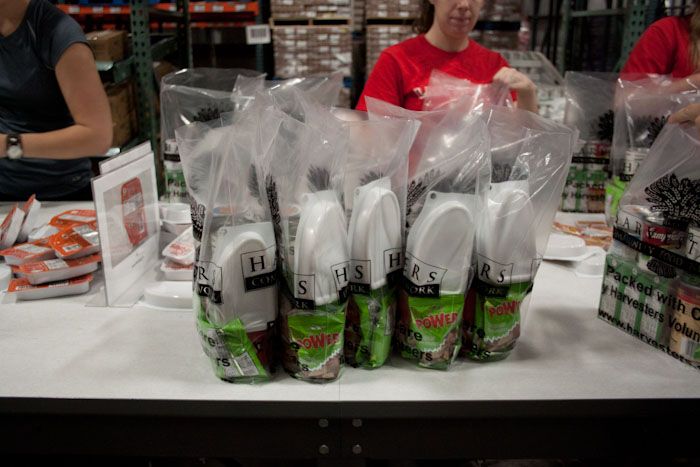 Yesterday was our fifth Mortar Board section project at Harvesters here in Kansas City.
Last year
we had a huge group of students, and this year the group size was a very manageable 49 Mortar Board members and advisors from six chapters - Kansas State, UMKC, William Jewell, Stephens College, Washburn and Wichita State. I'm so lucky to work and serve with these great college seniors - they are a fun, enthusiastic and kind group of students!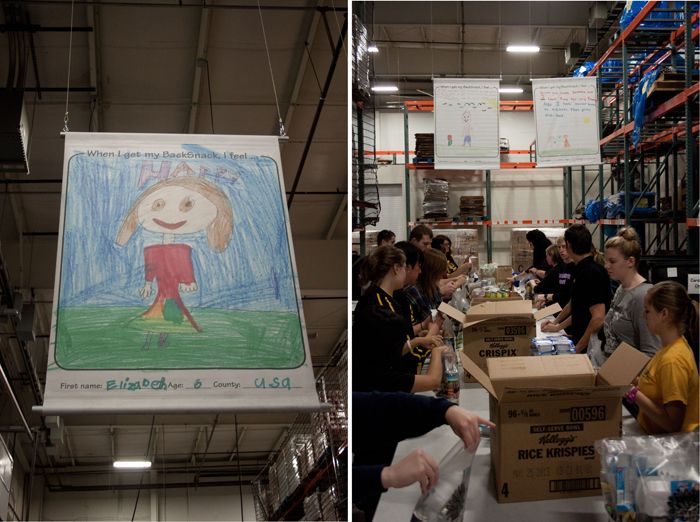 We packed "back snacks" again this year. Mom and I love this activity because we all feel like we really accomplish something that goes to kids very quickly. Our group packed about 1500 back snacks while we were there - a small dent in the 17,000 that Harvesters sends each week to Kansas City kids.
My heart breaks for hungry kids. The number goes up each year we go back to Harvesters, and the program is the biggest of its kind in the country. The back snacks are nutritious, kid-friendly (no can openers needed) and make a difference in the long time between Friday lunch and Monday breakfast.
17,000 each week.
And I'm sure there are more that need that support.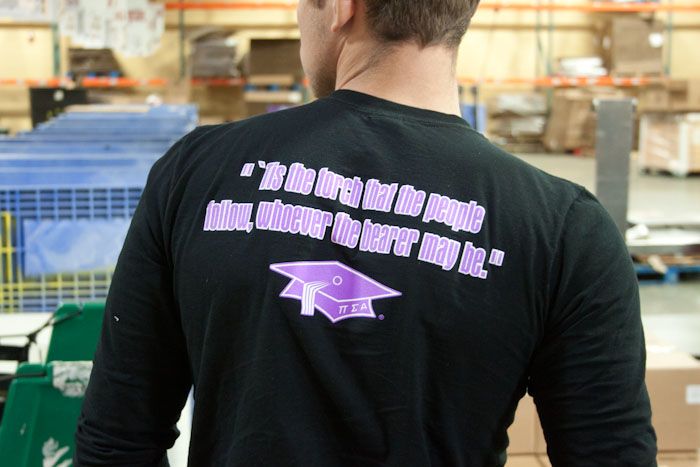 There's a Mortar Board poem that we love, "The Torch," and I love that the K-State t-shirts have this great line on the backs. It's a reminder that all of the service is not about personal accolades. These students are great, but really their work and this post is a reminder about the importance of
Harvesters
to the Kansas City community.

And if you can't give food or money, consider volunteering at Harvesters. The volunteers there each month are equal to 85 full time employees - that would double the staff of Harvesters.
If you are an Alpha Chi in the Kansas City area, we're going on Tuesday, November 6th if you'd like to go with us. Just let me know, and I'll get you more details! VLuhrs @ gmail.com