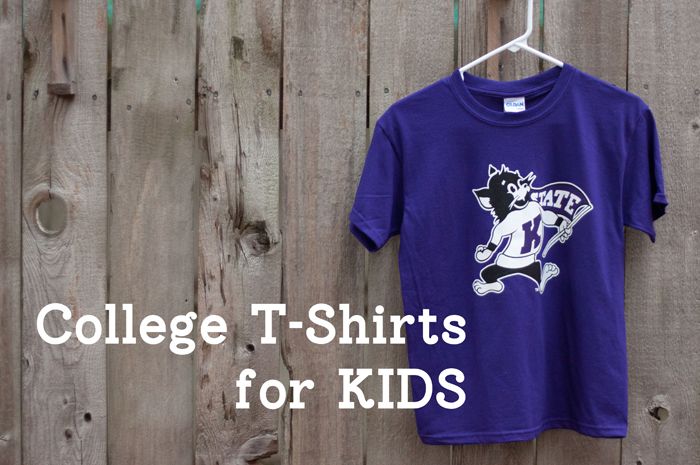 I received a request from a friend of a friend a couple weeks ago, and it sort of consumed me. The woman works at a high poverty elementary school with many many minority students (sound familiar?) in Lexington, Kentucky. They are working to make college a goal for their students, and to reinforce it they are wearing college t-shirts on "College Wednesdays." But they need more t-shirts!
I love this idea. Some of my favorite spirit days are college days where all the teachers rock shirts from their alma mater. And I think talking to kids about college is super important. We make that a regular goal at our middle school too.
Plus, I'm not sure if you noticed, but the K-State Wildcats are currently the #3 team in the nation. It was with great joy that I went and bought a youth medium retro Willie t-shirt the other day to send to this school. I'm packing it up with another K-State shirt and a Tuskegee shirt from some friends to mail today.
You can help too. Send a shirt so your alma mater is represented in Lexington. They need all sizes from youth small to adult small. This is a little more work than some of the projects I share with you, but for less than $20 you can get a shirt to a kid in need. And represent your alma mater too!
So far I've shared this with all my Mortar Board buddies (they work with college students!) and everyone I can bug in Kansas City. My grandma mailed a Nebraska t-shirt to the students already! Will you consider sending a shirt too? How cool it would it be if all the kids were decked out in K-State Wildcat shirts?
Mail to Mary Todd Elementary School at 551 Parkside Drive in Lexington, KY 40505.
Thanks friends!
PS. They are also collecting postcards from all 50 states. Send those to Ms. Napier's class. (They'd probably love international mail too!)
PSS. If t-shirts aren't your jam, I heard a presentation from a SECOND GRADER from M.E. Pearson here in KCK yesterday at the Board of Education. He gave the best speech about needing balls for the playground. You can send cash to their school if you'd rather help with that.