On Saturday, Anne brilliantly tweeted to Eric Stonestreet that he should stop by the RV tailgate. And he did! I wasn't there yet, but my mom was and Anne was kind enough to snap this great picture of them together. We arrived a little bit later very frazzled (traffic, left my ticket at home, it was cold), but I calmed down and got the party started very soon with an omelet and an awesome donut. Oh, and a quick beer and a coffee with peppermint schnapps.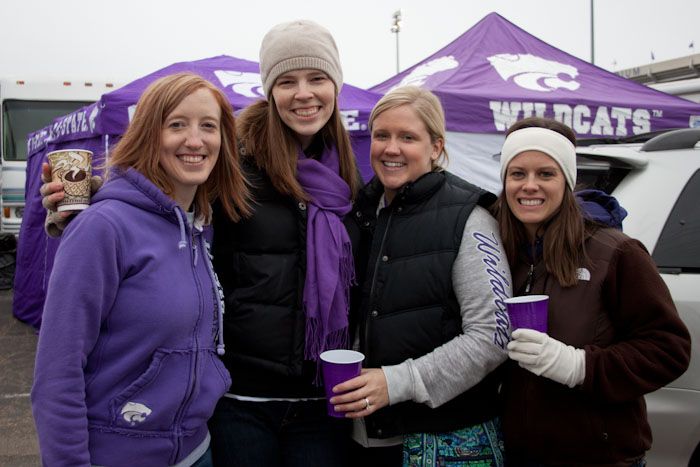 Four very cold Alpha Chis and book club members. We were definitely missing the sun!
I felt much better until the Jayhawks tried to pull out those trick plays in the first half and get ahead. That was not okay! Thankfully to win the game you have to play all four quarters, and the second half was a different game for both teams. K-State won by forty points, the biggest win ever in Manhattan over KU.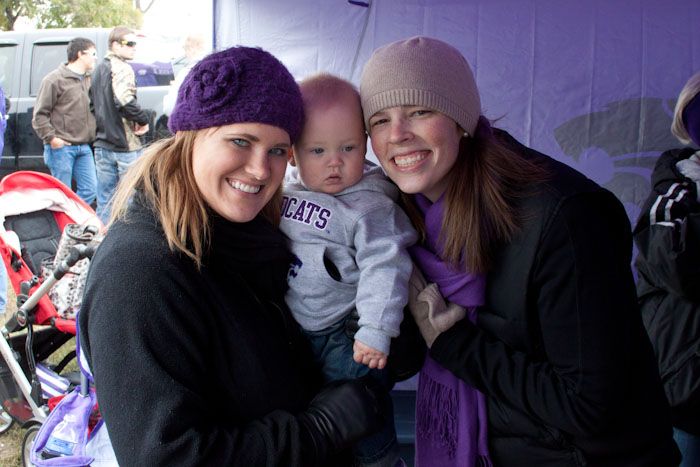 The other sweet bonus to the game was getting to hang out with
Ginny
and meet her sweet son Graham. He was so warm and cuddly under the tent with the heaters. We caught up on all the things we have in common, but especially Junior League and reading ridiculous amounts. I'm almost able to keep up with Ginny now!
It was a cold day, but really such a good one. We are definitely hoping for the return of warmer temperatures and blue skies for the next game on October 27th!