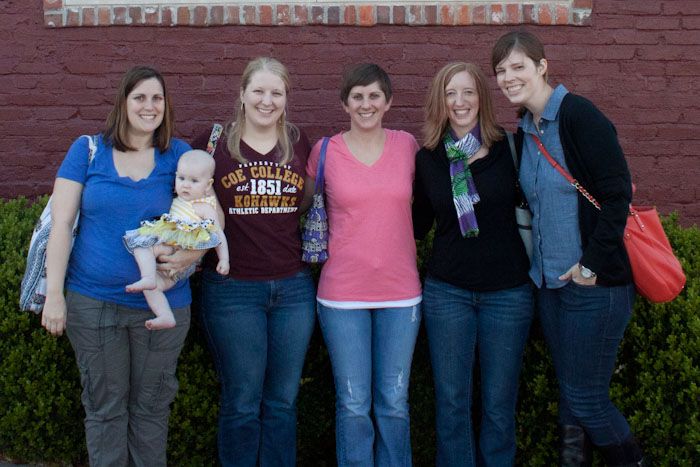 Last weekend was pretty spectacular. After almost three months of waiting, we went on the
Boulevard Brewery Tour
. I'm a dedicated fan of KC's beer - and lucky for you I took some pictures AND some notes while we toured. You're welcome.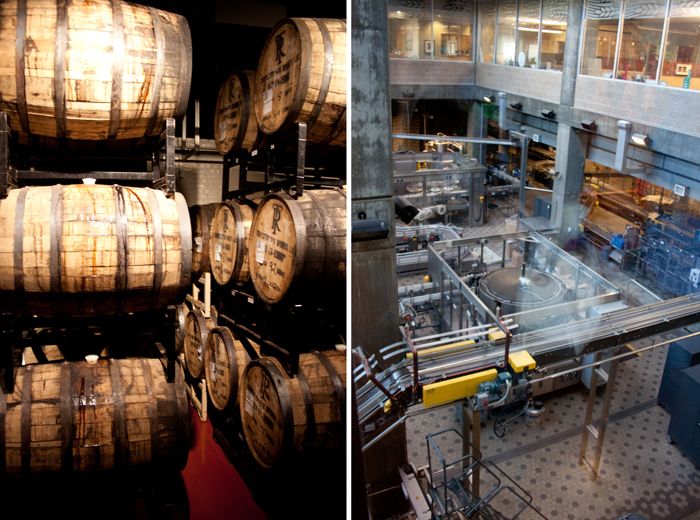 I went on the tour years ago when they were just in the original space. The new building is pretty impressive and reflects the growing demands of the business and new varieties. In the barrel room, the brewers can age beers in old barrels for six to eighteen months. Yes, beer not wine.
Boulevard produces enough beer to be the #19 brewery in the nation - about 200,000 barrels a year. Half of it goes into kegs for restaurants and bars, and half of it is bottled. The line wasn't in operation, but when it is on it can process 500 bottles a minute. I guess I'll have to go on another tour so I can see it in action.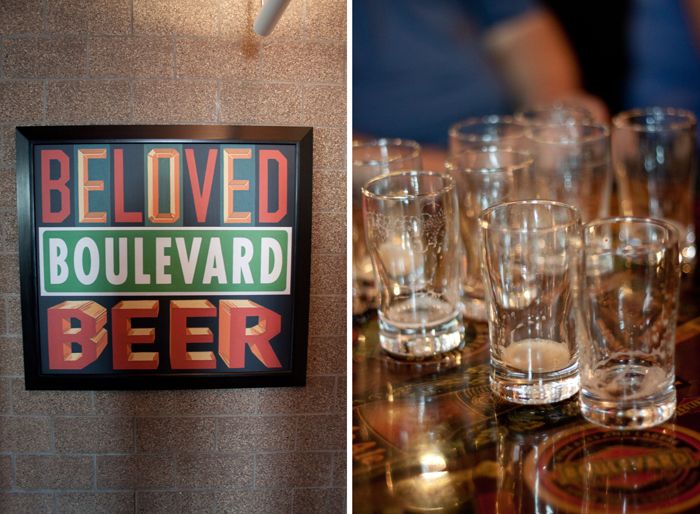 I'm serious about my love for Boulevard Wheat - I didn't know how much I loved it until I lived without it for two years. It's truly my favorite. But I also love Tank 7 and think that Bob's 47 is having a very good year (or at least that's what Jon and Ashley tell me).
There are a lot of people in Kansas City who feel like I do about Boulevard beer! When we were on the tour, we started talking about chocolate ale. They aren't going to make it in 2013, but we all started shouting for it to be produced on tap only for 2014! Our volunteer tour guys didn't seem overwhelmed - I think they are used to this kind of passion for the beer.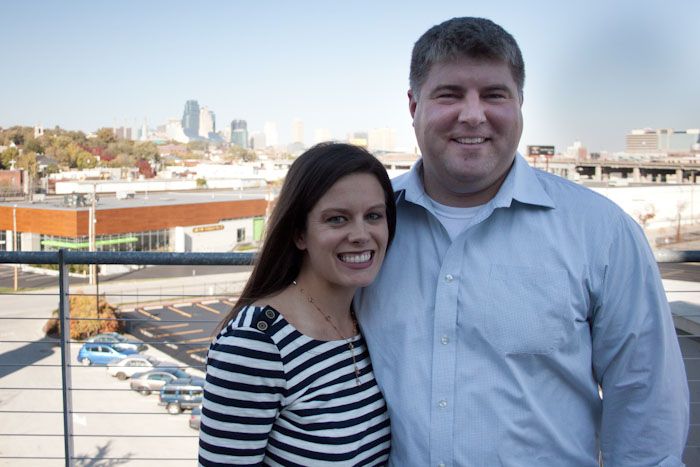 The view from the Boulevard balcony is spectacular. I love the skyline.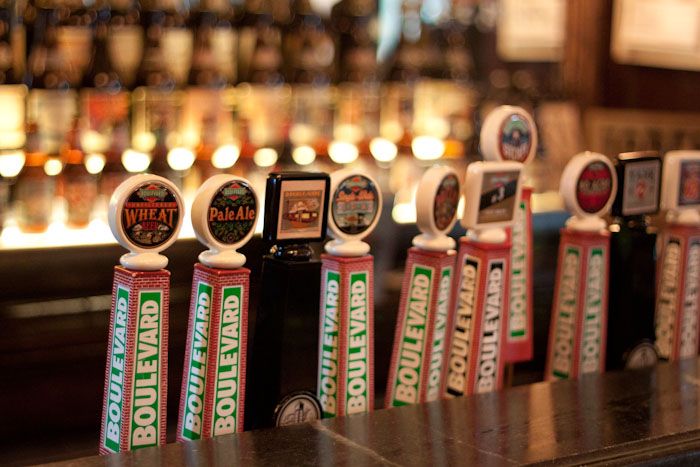 The tasting room is ALSO spectacular. We each received four tokens but somehow I ended up with five. Even with very small pours, this is obviously way too much beer for me. Though I love the Wheat best, I wanted to drink beers I wouldn't normally have. I had Bob's 47, Bully Porter, Dry Stout, 80-Acre Hoppy Wheat, and I tested the Black Rye IPA.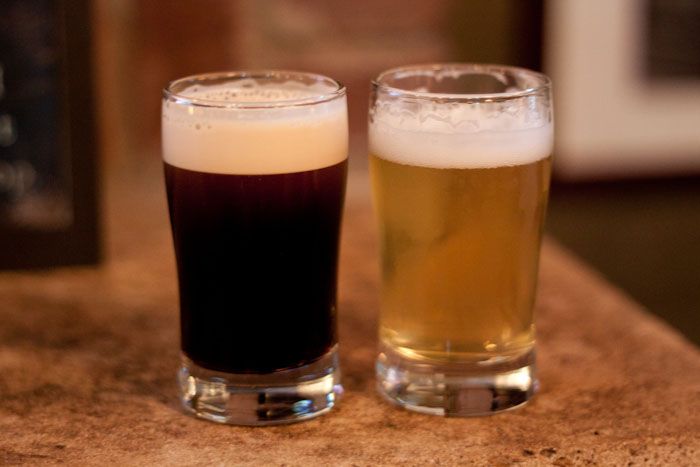 They were all good. Obviously. It reminded me that I need to try different beers when I go out to eat because there are so many great beers brewed right here in my hometown. The Stout appealed to the coffee-drinker-Victoria, and it is actually their lightest beer. The way it settled in the glass reminded me of the
good old days in Ireland
.
Between
Oktoberfest
and quality time at K-State games with Jon and Ashley, I'm learning a lot more about the brewing process and what beers taste good to me. And because I obviously love all things Kansas City, this was the perfect way to spend a Sunday afternoon.